West central Michigan small fruit update – May 15, 2020
Frost/freeze damage evaluation in blueberries.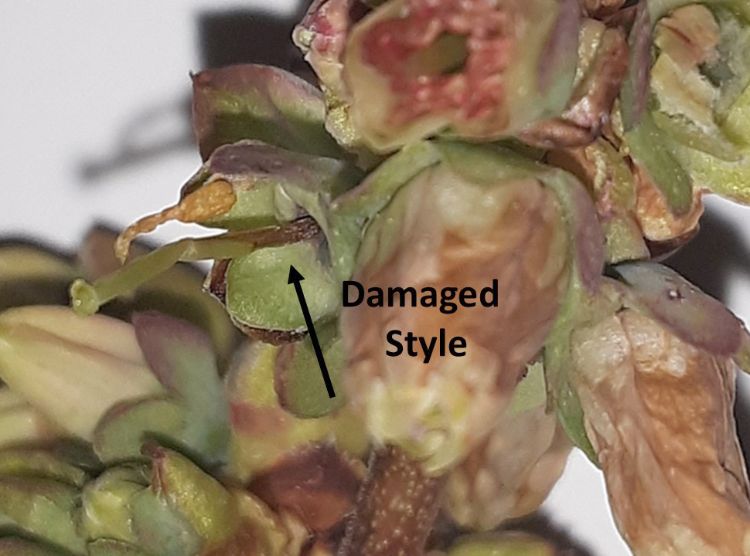 West central Michigan remained unseasonably cool with some sporadic snow flurries late last week. A cold, windy Friday, May 8, brought cold polar air with a hard freeze, which slightly damaged blueberries and strawberries.
A polar air mass passing on May 8 to 11 brought late spring freezes to west Michigan affecting fruit crops nearing bloom. Blueberries suffered some damage. The damages varied depending on location and variety. Early blooming varieties and those flowers closest to bloom were the flowers affected by this freeze
Below freezing morning temperatures reached 20-23 degrees Fahrenheit on Saturday, May 9, in West Olive, Fennville and Grand Junction, Michigan, in Ottawa, Allegan and Van Buren counties. These low temperatures can damage blueberries at the tight cluster and early pink growth stages. Early season varieties like Bluetta and Weymouth were already in the early pink stage, with Bluecrop and Duke close behind. Elliott, on the other hand, was just beginning to enter the early pink stage in southern Allegan and northern Van Buren counties. In northern Allegan and Ottawa counties, these varieties were about one week behind but still susceptible to damage at temperatures observed on May 9.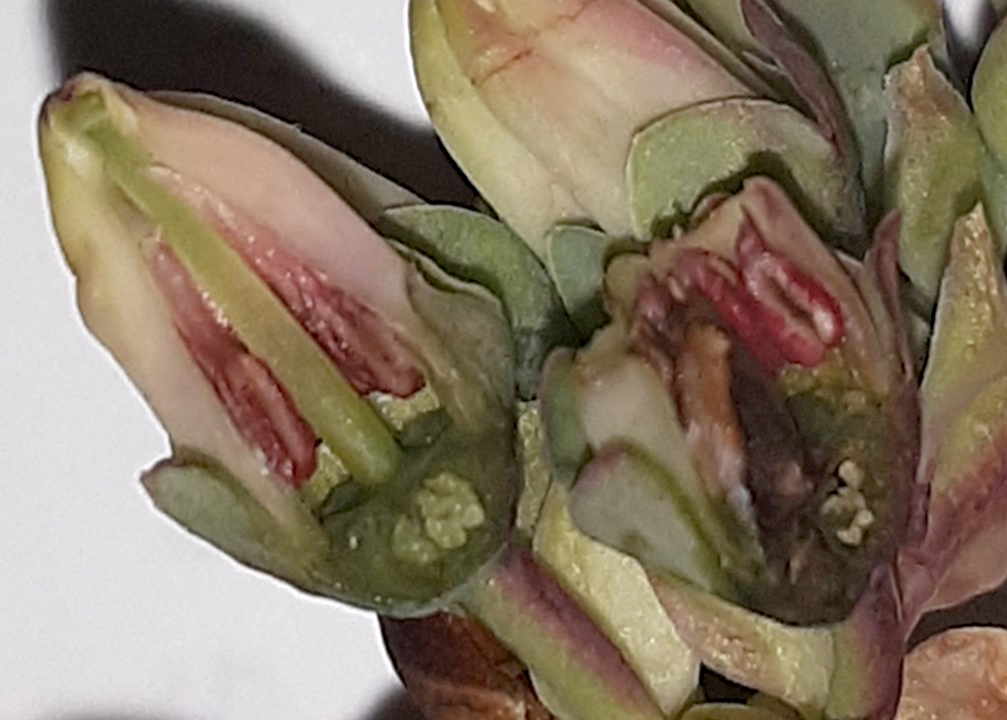 On Monday, May 11, we conducted a field evaluation of the potential damage to blueberries caused by the freezing temperatures in Ottawa, Allegan and Van Buren counties. We collected 10 shoots from eight representative blueberry fields and dissected flower buds from the terminal portion of the shoot. We found that all early varieties suffered some damage. The most developed flowers of the early bloom were damaged. Most affected fields were early blooming varieties in Allegan and Van Buren counties.
From our survey showed some light damage, but we also found flowers that were not killed but could have been damaged and still could become fruit. It is too early to estimate the impact of the freeze but it is clear we only lost some of the early bloom and there is still the potential for an excellent blueberry crop in Michigan. The size of the Michigan blueberry crop will be determined more by pollination in the next few weeks than by last Saturday's freeze. The damage would have been more extensive if this freeze had occurred when blueberries were closer to bloom. Photos 1 and 2 show flowers dissected to analyze the conditions of the ovary and other floral structures.