West central Michigan vegetable update – June 13, 2018
Asparagus growers are focusing on weed and disease control as the season wraps up.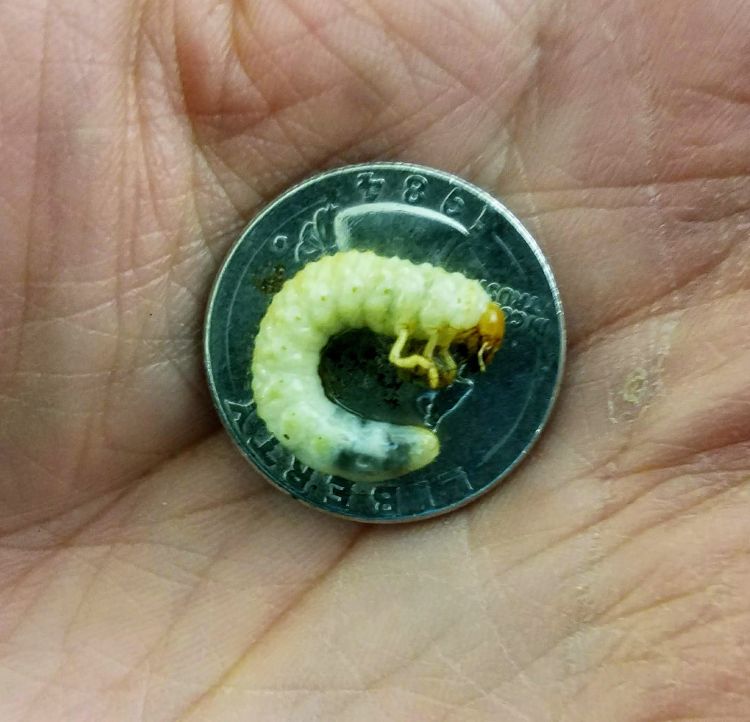 Asparagus shutdown is expected to begin in earnest sometime next week. Quality is varied, with older fields on lighter soil slipping faster than younger fields on slightly heavier ground at their peak.
For field shutdown, if you are using 2,4-D or especially dicamba, apply them within 24 hours of the last harvest to minimize injury. A survey last fall found no evidence of resistance to glyphosate or 2,4-D in Oceana County pigweed, so both could work as a burndown.
Purple spot and rust have been detected by scouts in young fields that are ferning out. Recent high dewpoints and warmer overnights provided good purple spot weather. Chlorothalonil is the material of choice for purple spot control. Mancozeb can also be applied, but is not as effective. One option is to use mancozeb between chlorothalonil applications when repeat protection is needed at less than a 14-day interval.
For rust, tebuconazole is the material of choice. Three applications at a minimum 14-day interval are allowed per year. Scouting is important for rust; look for orange aeciospore lesions at the base of the main stem of plants.
Some carrot farms were focusing on irrigation and herbicide application this week.
For celery, 0 percent of leafhoppers tested positive for aster yellows for a sample taken this past Monday, June 11, in Allegan County.
Look for swede midge damage in cole crop plants that were out from mid-May through early June. For conventional growers, Assail (active ingredient acetamiprid) and Movento (active ingredient spirotetramat) carry a label for this pest. Other products with activity include imidacloprid (soil-application), lambda cyhalothrin and chlopyrifos.
For cucurbits, Jack O' Lantern growers at some farms were focused on early-season weed control with cultivation and rotary hoeing this week. In-row weeding with reggie weeders was also on the to-do list for some fields.
Cucurbit downy mildew spore counts increased slightly at an Allegan County trapping location this week. The pickle industry has moved plantings earlier this year in some parts of the state. This may mean we could see earlier than normal cucurbit downy mildew sightings.
Pepper and tomato injury has been observed for plants put out during the Memorial Day heat. This especially has happened where plants wilted, causing lower leaves to touch black plastic. Symptoms include burning of leaf edges and spots on leaves that look bronze on the underside.
Movento applications were made last week for onion thrips on transplanted onions or those grown from sets.
Potato fungicide applications were beginning this week to our east in Montcalm County, with most growers including chlorothalonil. Potato leafhopper has been present and Colorado potato beetle is active and laying eggs.
Sweet corn stand reduction due to European chafer grubs was detected in west Michigan field corn this week. This species overwinters and resumes feeding in the spring. Digging up soil around suspect plants should yield grubs if they are the culprit. Grubs were pupating last week in the field I visited, so the window of damage is passing.
Unfortunately, there is no rescue treatment for grubs. Seed treatments containing clothianidin may help some, but experience suggests grubs can "eat through" seed treatments.