West central Michigan vegetable update – Sept. 5, 2018
Growers are doing their best dealing with the recent heavy rainfall.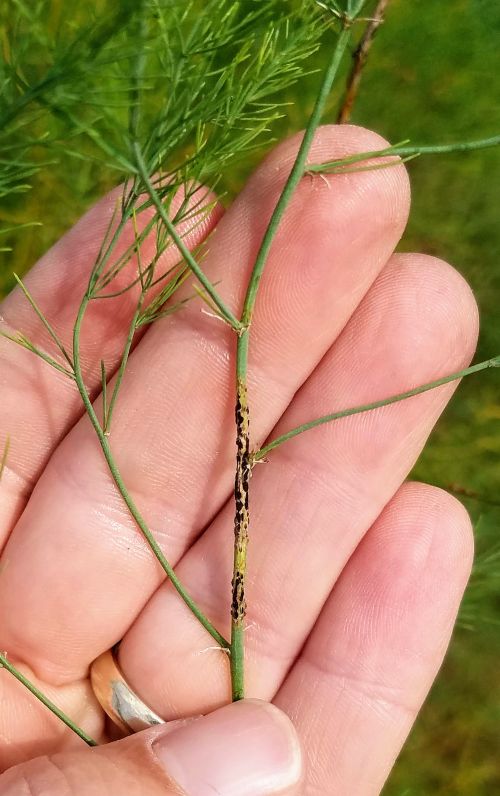 Weather report
Overall, extreme rainfall and wind have created muddy, challenging conditions and growers are doing their best to get through it.
For the short-term forecast, as of this morning, Sept. 5, there is a cold front to our northwest that will move from northwest to southeast. As the front moves through this afternoon, there will be a threat of showers and around 0.25 inch totals, which should dissipate by tomorrow morning. Behind this is a Canadian origin high pressure system that will bring cooler and less humid weather and a shift in winds to the north/northeast. Friday and possibly Saturday will be a cool, fair day.
The remnants of tropical storm Gordon could move north Sunday into Monday; the current model suggests rainfall from this system could stay to our south, but it is possible it could still move northward into the southern lower. By Monday, this system should move to our east.
In the medium range, we could see troughing over the west with a broad ridge in the Jetstream over the east. This could bring a return to warmer than normal temperatures setting in the middle of next week. The medium range forecast for Sept. 10-18 reflects this, predicting higher than normal temperatures.
El Nino could develop this fall and winter. Typically, this brings a warmer and drier than normal winter. Right now there is a 60 percent chance of El Nino developing during fall, with chances rising to 70 percent for winter.
Crop report
For asparagus, disease severity value accumulation ramped up in the week leading up to yesterday, Sept. 4. Some growers are considering making another final cover spray in the next few weeks given the potential for a warm September. As you apply your last cover sprays, consider applying chlorothalonil as opposed to mancozeb for purple spot, as chlorothalonil is more effective
Black rust lesions were visible in some fields the past two weeks (see photo). These are formed in fall and initiate the overwintering stage of rust, though continued uredospore (repeating spore) production is still possible. If you have rust, consider adding tebuconazole to your last cover spray.
Disease weather monitors in two carrot fields in Oceana and Mason counties showed a string of days with three Disease Severity Values. This highlights that recent weather has been favorable for foliar disease. Some growers have been applying Merivon (seven-day pre-harvest interval, three applications allowed) or Luna Tranquility (seven-day pre-harvest interval, four to five applications allowed) given this heightened risk of disease. Both of these contain group 7 fungicides, and labels require no more than two sequential applications of these be made before switching to another mode of action.
For celery, weather has been conducive to foliar diseases including early blight. This disease causes circular lesions on leaves and can also infect petioles. A number of products can help control this disease, including Tilt (active ingredient propiconazole, 14 day pre-harvest interval), Quadris (active ingredient azoxystrobin, zero-day pre-harvest interval) and chlorothalonil (e.g., Bravo WeatherStik, seven day pre-harvest interval). In a 2016 trial, Quadris alternated with chlorothalonil resulted in the lowest level of blight symptoms and highest marketable yield, but was similar to other treatments.
For cucurbits, the high rainfall is likely going to cause an uptick in Phytophthora fruit rots in winter squash. Prioritize parts of fields that do not have apparent symptoms for harvest and try your best to keep harvest crews out of identifiable hot spots. Remember that fruit can be asymptomatic (not showing rot) but infected, and subsequently rot in the crib. Monitor sanitizer levels in wash water to reduce the risk of spread amongst fruit if they are going into dunk tanks or are sprayed with recirculated water.
For potatoes and tomatoes, late blight has not been reported in other locations besides Monroe County to date.
For sweet corn, pressure continued to be high in one Oceana location I monitor. At captures of 50 and more per night in a large wire cone trap, a two-to-three-day spray schedule can be helpful. Of the pyrethroids, Hero has consistently performed well in a decade of trials at Ohio State University. This is a pre-mix of zeta-cypermethrin and bifenthrin. Overall in these multi-year trials, pyrethroids have worked when pressure is low, but other products including Coragen (chlorantraniliprole), Besiege (chlorantranilliprole + lambda-cyhalothrin) or Radiant (spinetoram) are superior when pressure is high.