What does the world's deadliest animal have to do with youth global citizenship?
Learning about global health issues opens the door for youth and young people to take an active role as engaged global citizens helping to address some of our planet's most serious challenges.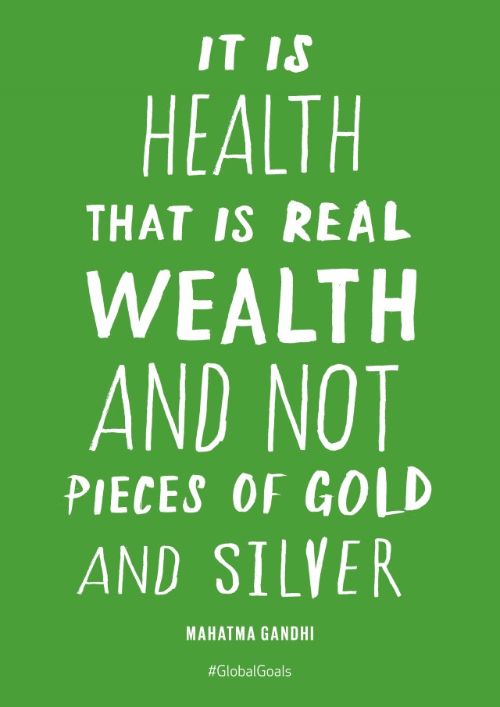 In terms of the number of people killed per year, what would you guess is the world's deadliest animal? If you guessed sharks, wolves, elephants, lions, hippopotamus, crocodiles, tapeworms, round worms, freshwater snails, assassin bugs, tsetse flies, dogs, snakes and other humans, you'd be wrong. In fact, according to Bill Gates using data from the World Health Organization, the total combined number of people killed by this list of animals (586,220 people) doesn't come close to the total number of people killed by the deadliest animal on planet Earth, which happens to be the mosquito. On average, mosquitoes kill 725,000 people each year. As engaged and active global citizens, youth can learn about the world's most deadliest animal and take action as leaders in helping to combat this and other global health risks by learning about Goal 3 of the U.N. Sustainable Development Goals, which is to "ensure healthy lives and promote well-being for all at all ages."
According to the World Health Organization, "There are more than one billion cases and over one million deaths from vector-borne diseases such as malaria, dengue, schistosomiasis, human African trypanosomiasis, leishmaniasis, Chagas disease, yellow fever, Japanese encephalitis and onchocerciasis, globally." Vector-borne diseases are infectious diseases which are transmitted between humans or from animals to humans by living organisms, such as insects. Mosquitos, being the most widely known disease vector, are primarily responsible for the spread of diseases such as dengue fever, yellow fever, Zika, West Nile fever and malaria. According to the World Health Organization statistics released December 2015, 214 million people contracted malaria and 438,000 people died from malaria in 2015.
Examining topics related to global health, such as child and maternal health, HIV/AIDS, malaria and the differences in health outcomes in different countries and regions of the world, can serve as an excellent way for young people to develop global competencies. It can also inspire youth to take action on important global issues as informed and engaged global citizens.
Goal 3 of the U.N. Sustainable Development Goals includes a number of targets to be achieved in the next 15 years related to health, including:
Reducing the global maternal mortality rate.
Ending preventable deaths of newborns and children under age 5.
Ending aids, tuberculosis, malaria and other tropical diseases.
Strengthening the prevention and treatment of substance abuse.
Reducing the number of road traffic death (by half) globally.
Ensuring universal access to sexual and reproductive healthcare services.
Substantially reducing the number of deaths and illnesses from hazardous chemical and air, water and soil pollution and contamination.
A number of resources are available to assist adults and older youth in structuring informal educational experiences for younger youth to learn about topics related to global health issues and topics related to Goal 3 of the UN SDGs, and to engage in leadership and global citizenship efforts to help ensure positive global health outcomes.
A lesson plan called "A Healthy Start," developed by the United Nations Children Fund, Think Global and the World's Largest Lesson, is an excellent resource to introduce youth ages 8-11 to the concepts of global health. The lesson starts with a discussion of what makes a person healthy and continues with an exploration of some of the world's primary health concerns and diseases. The lesson plan also includes links to other resources and websites with additional information on world health issues for youth to explore. "A Healthy Start" lesson plan is available as a free downloadable PDF (after completing a user registration) from the World's Largest Lesson website.
Examining a specific global health issue can also help youth to develop an awareness of global issues as well as global citizenship competencies and skills. Plan International, a Canadian-based international development organization, offers several free downloadable toolkits on their website related to global health issues and Goal 3 of the U.N. Sustainable Development Goals, including lesson plans on health, HIV and AIDS and malaria. Each toolkit provides important facts, stories about young people around the world, activities for groups of youth to do together to dive deeper into each issue and ideas and inspiration to help youth take action as engaged global citizens to help address the global health issue.
For youth interested in taking action against the deadliest animal on the planet, the Plan International malaria toolkit provides two hands-on, role playing activities to help youth understand how malaria is transmitted and the negative effects that malaria has on communities and countries with high infection rates. The toolkit also provides youth with a tool to plan and design a fundraising activity in order to purchase anti-malaria bed nets for families in areas of the world that are affected by the disease. Along with indoor spraying with residual insecticides, bed nets are one of the recommended and cost-effective ways of preventing malaria infections, according to the World Health Organization.
Michigan State University Extension helps prepare youth as positive and engaged global citizens through global and cultural programs and educational opportunities offered through youth development programs such as Michigan 4-H. Visit the Michigan 4-H Global and Cultural Education website for more information about these opportunities and resources.
Other articles in series