Where to find safe home food preservation recipes and information
Discover where to find the most current research based home food preservation information.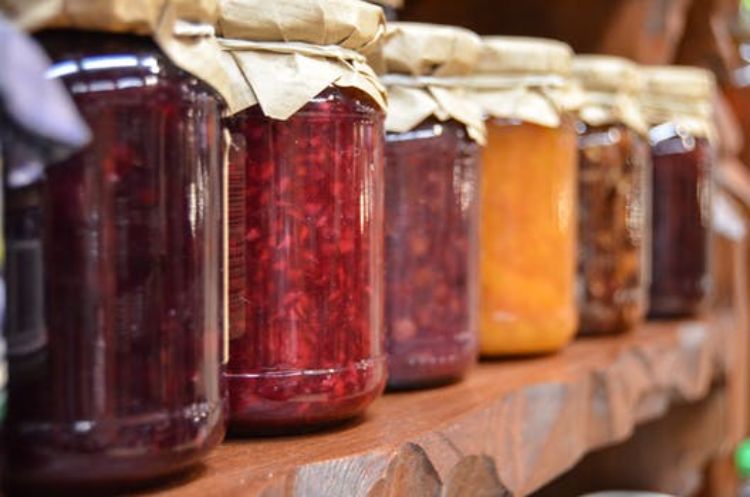 The goal of food preservation is to increase the shelf-life of a food while keeping it safe. Unless food is preserved safely, it spoils soon after it is harvested or slaughtered. Spoiled food is not only unappealing, but unsafe. To ensure the food you preserve for your family and friends is safe, use only recipes from research-based sources.
Everything you need to know about canning and food preservation is available in the United States Department of Agriculture's (USDA) Complete Guide to Home Canning. This publication is available free online and can also be purchased as a hard copy book.
The information in the USDA Complete Guide to Home Canning is based on research conducted by the National Center for Home Food Preservation in cooperation with USDA's National Institute of Food and Agriculture. This resource contains research-based, scientific canning principles and recipes on how to achieve safe, high-quality home preserved foods.
So Easy to Preserve is another reliable resource and one that Michigan State University Extension educators often refer to when answering consumer home food preservation calls and emails. This book has research based information on canning, freezing, drying, curing and smoking, fermenting, pickling, making jam and jelly and safe home food storage as well as frequently asked questions. It is a 375-page book with over 185 tested recipes. It has step-by-step instructions and in-depth information for both new and experienced food preservers.
Last but not least, a recent Ball Blue Book is a trustworthy resource that has research-based recipes and information. An up-to-date Ball Blue Book has been a longtime reliable resource for preserving food at home.
Anytime that you preserve food, be prepared with updated information to ensure that you end up with a safe and high quality product. If you have food preservation questions call the Michigan State University Extension Food Safety Hotline at 810-285-9565 or feel free to contact a food safety MSU Extension educator by calling 888-MSUE4MI (888-678-3464).