Which riding helmet should I buy?
Learn how to select the right helmet for riding horses.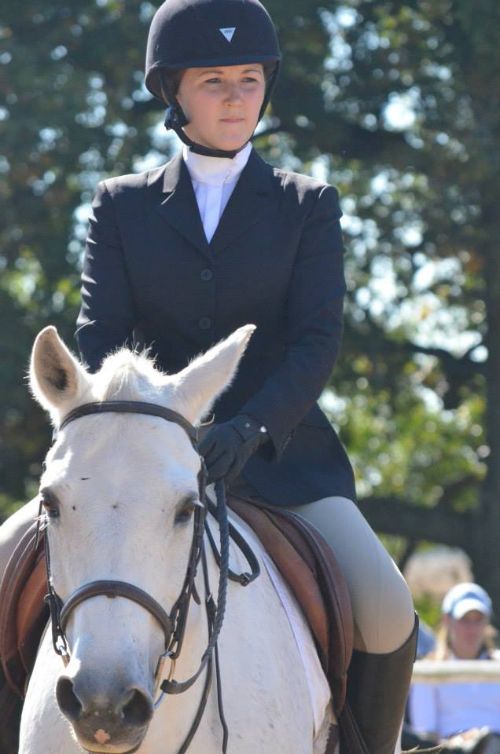 Deciding to purchase and wear a helmet while riding horses is one of the best decisions you can make. There is no statistical correlation between skill level and risk of injury, meaning accidents can happen to anyone. It may be confusing sorting through the shelves at a tack store trying to decide which helmet is best for you. Here are several tips that will make this purchase much easier.
Buy new. Sorry to all my friends that may be trying to sell their gently used helmets, but to be honest, it is best to buy new. A helmet that has been through a fall may not always show signs of damage. Purchasing a brand new helmet from a reputable tack shop is the only way to ensure your new helmet hasn't been through any type of fall that could compromise its integrity and ability to protect your noggin!
Make sure it's certified. You'll want to double check with your barn, riding club or show association, but if they have helmet requirements or guidelines, it is most likely they require the helmet to be American Society for Testing and Materials (ASTM) or Safety Equipment Institute (SEI) certified. The American Society for Testing and Materials sets the standards by which equestrian helmets are tested, along with many other types of safety equipment. The Safety Equipment Institute is an independent laboratory that tests helmets to be sure they meet the ASTM standards. The SEI label (see photo below) will be easily found in any certified helmet. Check the manufacturing date (also printed on the helmet label) to be sure you're buying a helmet made during the past year. This will ensure it's made with the most up-to-date safety standards. Although there is nothing wrong with the older version, when buying a new helmet, purchase one that conforms to the newest version. It is suggested your helmets be replaced every six years or so, and of course, a growing child may need their helmets replaced more often to ensure optimal fit.

Make sure it's properly fitted. Since you're shopping for your helmet at a reputable tack shop (like we talked about in tip number one), the employees should be able to help you with fit. In addition, each manufacturer will offer information about fit and their sizing system. If you already own a well-fitted cowboy hat, the sizes will likely be similar. One thing to keep in mind, especially ladies, is to be sure your hair is styled the same way it would be when you ride or show. Folding a large ponytail into your helmet can certainly affect fit. Each brand may fit slightly different, so it's crucial to try on your helmet before purchasing. The helmet should be comfortable when worn with no pinching or red marks from being too tight. The harness should be tightened enough that it is in contact with both jawbones at all times when it is fastened. A helmet or harness that is too loose will not offer the appropriate protection should an injury occur.
Don't spend a fortune. The old saying, "You get what you pay for," no longer applies to helmets. Some of the safest models are available for as little as $35. At the other end of the spectrum, if style and brand name matter to you, you can spend more than $2,000. If it is certified as described in tip number two, it as just as safe!
Michigan State University Extension encourages the use of helmets during all forms of horseback riding. The Michigan 4-H Horse and Pony Project Rulebook even states, "There will be no discrimination against protective headgear, even if the style does not match the style of riding." Please take a moment and check out eXtension's YouTube playlist, "Every Ride, Every Time - Helmet Safety Videos."