Winter wheat grower meeting set for March 21, 2018
Speakers and farmer panels will discuss high yield wheat strategies from Germany and Canada.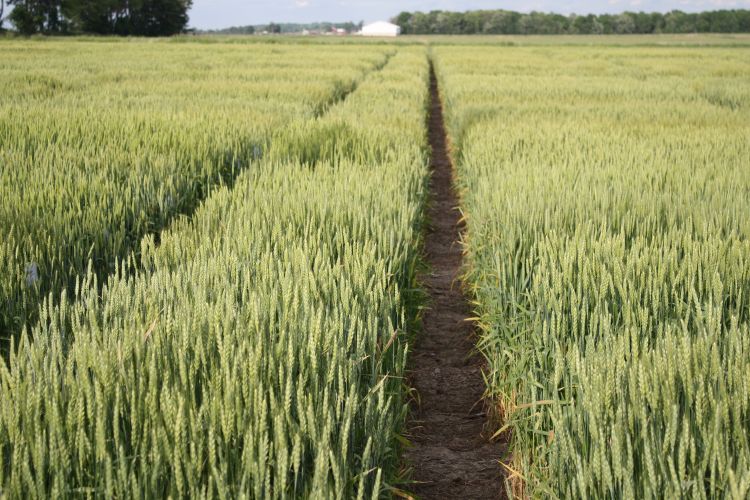 Michigan Wheat Program's sixth annual Winter Grower Meeting is now open for registration. The event is set for the Grand Garden Room at Eagle Eye Conference Center in Bath Township on Wednesday, March 21, 2018. The meeting kicks off at 9 a.m. after an 8:15 a.m. registration, continental breakfast and opportunity to visit the tradeshow. Admission is free to wheat growers and stakeholders interested in learning what's new with Michigan wheat, but pre-registration is requested to ensure adequate food, seats and handouts for attendees
Peter Johnson, keynote speaker, is well-known in Canada and the U.S. for his work on wheat. He recently retired from his position as provincial cereal specialist with the Ontario Ministry of Agriculture, Food and Rural Affairs. He has also served as treasurer and past-chair of the Ontario Cereal Crop Committee, chair of the Wheat Technical Working Group and co-founder of the Great Lakes Wheat Workers group.
At the March 21 event, Johnson will present High-Yield Wheat: Setting the Stage and also Management for High Yields. Other presentations at the meeting include:
Farm Bill Update by the Hon. US Senator Debbie Stabenow (invited) and Joe Shultz, US Senate Agriculture, Nutrition and Forestry Committee.
An Update on the Michigan Wheat Program by executive director Jody Pollok-Newsom.
A grower panel on German Wheat Production with Mike Milligan and Jeff Krohn who both went to Germany earlier this year and made several visits with Michigan State University wheat specialist Dennis Pennington, who will moderate the session.
2018 Resources Available to wheat growers by Martin Nagelkirk, MSU Extension wheat educator, and Pennington.
Grower Needs Survey by Pennington to get feedback on research focus and new issues.
Eight RUP credits and four CCA credits are available in crop management and 0.5 credits in nutrient management for meeting attendees.
Farmers are also invited to visit the trade show, which will have a variety of industry displays.
Download the complete itinerary and registration form. These materials can also be found at the Michigan Wheat Program website under the "What's Hot" column. You may also register by phone by calling 888-WHEAT01 (888-943-2801).
The Michigan Wheat Program is funded by the state's farmers who grow wheat in 50 of Michigan's 83 counties. The Michigan Wheat Program board seeks to promote the state's wheat industry by funding and supporting the strategic priorities of wheat farmers working with input suppliers, seed producers, millers, end users and consumers. Research on wheat production practices and grower education has been an early priority for the organization.