Workforce readiness for middle school-age youth
4-H can help youth explore different ways to get middle school youth to start thinking about the work place and prepare them for real-world experiences.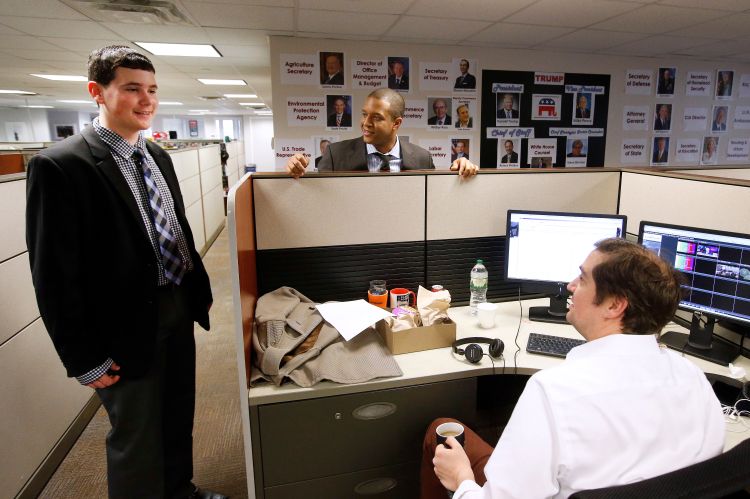 Do youth know how to present themselves in the work place? What does that actually mean? A work place is the building or area we travel to for work. This is where most of the people we work with are found. One of the most important life skills you need to learn is how to present yourself whether in a public setting, in the work place or going for that interview. Knowing how to put your best foot forward in the work place, and in life, will help make you happy and successful.
Middle school-age youth can start thinking about these topics that are related to the workforce:
Life skills. Understanding their personal qualities; how can they build self-confidence and know that they are doing this? Learning important life skills such as honesty, being truthful and showing integrity can be developed in school, with the family, and in the work place. such as honesty, being truthful and showing integrity can be developed in school, with the family and in the work place.
Team work. Learning additional life skills such as respect, leadership and communication. Understanding diversity and acceptance.
Thinking skills. Incorporating interviewing skills, researching jobs and careers, and how to be comfortable in public speaking and communication.
Every employer will seek the skills needed that are listed above. Youth need to learn about themselves and their personality traits. Youth can also explore what types of challenges young people may experience. The middle school years are a good time for young people to start thinking about the workforce, jobs they may be interested in pursuing and how they can present and prepare themselves in the future.
Michigan State University Extension and Michigan 4-H Youth Development help to prepare young people for successful futures. As a result of career exploration and workforce preparation activities, thousands of Michigan youth are better equipped to make important decisions about their professional future, ready to contribute to the workforce and able to take fiscal responsibility in their personal lives. Read more in the 2017 Impact Reports.
You Might Also Be Interested In