Youth, you are enough
Overcoming imposter syndrome when engaging in discussions with adults.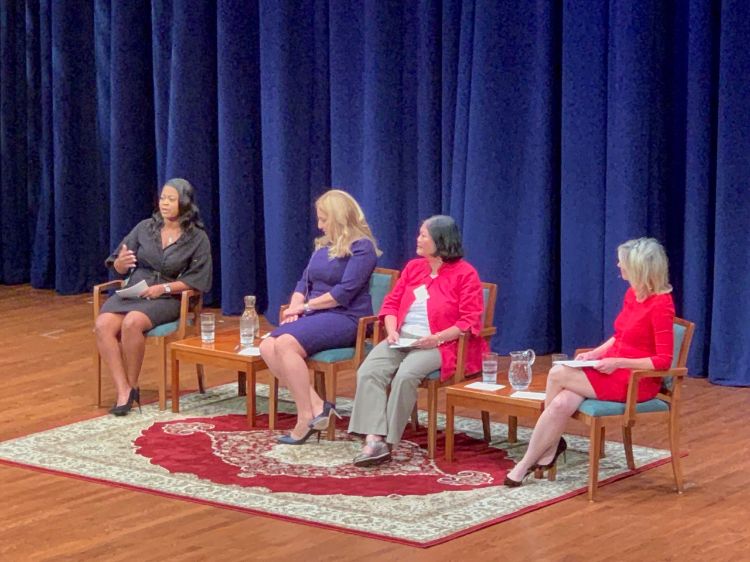 Ever sat in a meeting or a discussion and felt like you didn't belong, or weren't sure you would be able to contribute to the discussion in meaningful ways? Sometimes referred to as imposter syndrome, this can be especially real for youth when attempting to engage in meaningful discussions with adults.
This topic and others were discussed during the 2019 Women's Leadership Institute that took place at Michigan State University on Sept. 24, 2019. 4-H youth were invited to attend this impactful event and were moved by many of the stories and advice shared by the panelists. Anne Whelan, Canadian entrepreneur, innovator and leader, addressed imposter syndrome as a real struggle felt especially by women.
Whelan said, "I've become OK with struggling with confidence and lack of confidence," as it's something that may never fully leave us. However, she's also learned how to boost her own confidence, saying, "I'll always have something to learn, but I have something to bring [to the conversation] too."
4-H State Youth Leadership Council member Grace Schmidt was recently appointed to a youth position on the Michigan 4-H Foundation Board of Trustees. When one of her peers asked about her first few meetings on the board, Schmidt commented on her lack of confidence in the group because she was one of few youth in the room and because the conversations, which were heavy on finances, were intimidating to her.
"Imposter syndrome was real for about 90% of my first year," Schmidt said. "But I'm slowly feeling more comfortable contributing." Schmidt has been able to gain confidence with each meeting and is now looking forward to the next.
When youth are at the table making decisions with adults, recognize the important perspective youth bring to the table and show appreciation for it. Panelist Carolyn Woo encouraged attendees of the Women's Leadership Institute to, "Ask why you are there in the first place, because you are respected and have a contribution to make, which can be uniquely yours."
By simply being at the table, youth can bring insight and new perspectives to important conversations. Don't doubt your contributions. In the words of Whelan, "You are enough."
Michigan 4-H Youth Development strives to create spaces where youth voice can thrive. Contact us at 4-hleadership@msu.edu to schedule a training on this and related topics.