Jasim Ahmed, Ph.D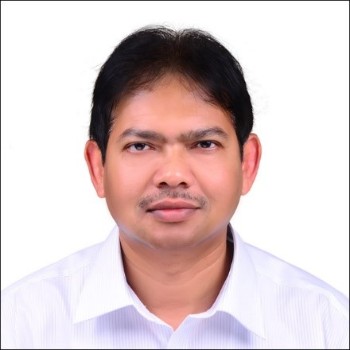 School of Packaging
Senior Research Scientist
Dr. Ahmed is working as a Research Scientist of Food Process Engineering and Sustainable Packaging at the Environment & Life Sciences Research Center, Kuwait Institute for Scientific Research (KISR), and an adjunct faculty member in the School of Packaging beginning 2019. Dr. Ahmed has extensive research and academic experiences with over 25 years in the Food Material Science and Packaging from Asia to North America. Dr. Ahmed earned his B. Tech. and M. Tech. in Food & Biochemical Engineering from Jadavpur University, India and Ph.D. in Food Technology from Guru Nanak Dev University, India in 2000. Dr. Ahmed worked as a Research Scientist at McGill University, Canada and Research Director at Polymer Source Inc., Montreal, Canada. He is a Professional member of the Institute of Food Technology.
Dr. Ahmed has interdisciplinary research experiences focusing on engineering properties of foods and biopolymers including rheology, glass transition and dielectric properties, and antimicrobial nanopackaging. He has published about 150 peer-reviewed research papers and 35 book chapters. He has edited 9 books including Glass and State Transitions in Food and Biological Materials, Advances in Food Rheology and Applications, Engineering Properties of Foods, Handbook of Food Process Design, Starch-based Polymeric Materials and Nanocomposites: Starch chemistry, Processing and Applications. Currently, Dr. Ahmed is serving as one of the Editors-in-Chief of Legume Science (Wiley) and Editorial Board Members for many journals including Food Packaging & Shelf-life (Elsevier).
Dr. Ahmed has a long association with Dr. Rafael Auras, School of Packaging, Michigan State University, and they completed one collaborative project on polylactide-based antimicrobial nanopackaging.