Dorothy Munn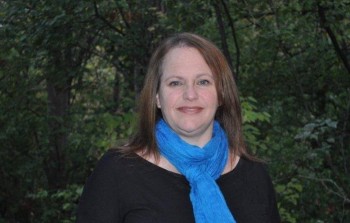 Ogemaw County Extension Office
Supervising and Staff Development Educator
Telephone: 989-345-0692

Oscoda County Extension Office
Dorothy Munn joined MSU Extension as a Natural Resources and Integrated Pest Management educator in 1995. In 1998, she relocated to Ogemaw County for a role as a 4-H Youth Development Agent and then moved on in 2011 to a statewide appointment as an Extension Educator focused on Science Literacy blended with a half time supervisory role for 5 counties. During a portion of this time Dorothy served as a co-chair for the Science Literacy work team.
In 2017, Dorothy became is a full time Supervising and Staff Development Educator with MSU Extension serving Alcona, Arenac, Clare, Crawford, Gladwin, Iosco, Isabella, Mecosta, Missaukee, Ogemaw, Osceola, Oscoda, Roscommon and Wexford counties. Her main area of focus is to provide coaching, training, technical support and supervision to 4-H Program Coordinators. Dorothy works in collaboration with Faculty, Specialists, Institute Leadership, District Directors and Extension Educators to help build skills the 4-H Program Coordinators need to 1) design, implement and evaluate quality educational programs that provide opportunities for youth to develop life skills needed for success today and in the future; 2) recruit, train and manage volunteers who provide support for youth program participants; 3) build effective community partnerships; and 4) effectively manage risk and child safety issues in a variety of educational settings, ensuring that programming is available to diverse audiences of individuals and community groups and meets the needs of clientele.
Dorothy earned a Bachelor of Science (Animal Science) from Michigan State University and a Master of Arts (Master's in Administrative Science) from Saginaw Valley University.