Hanne M. Hoffmann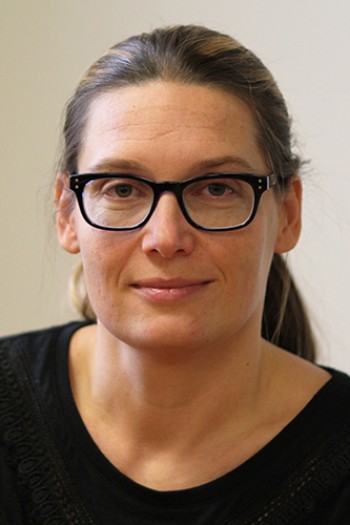 Department of Animal Science
Assistant Professor
Telephone: 517-353-1415

3010 Interdisciplinary Science and Technology Building
---
Degree:
D. 12/2010, Neurobiology, Montpellier University 2, France, European mention
D. 12/2010, Biochemistry, Autonomous University of Barcelona, Spain, Cum Laude
Postdoc 06/11-03/17, Department of Reproductive Medicine, UC San Diego.
---
Website
Affiliations
Affiliated Faculty, Reproductive and Developmental Sciences Program, Michigan State University
Research
Uncoordinated hormone release, as seen in shift workers and people sitting in front of bright screens late into the night, is a growing health concern and affects more than 20% of the US population. Not only do impaired circadian rhythms increase the risk of endocrine disorders such as diabetes, obesity, and cardiovascular disease, but they also affect mental health, and reproduction. To further our understanding of the importance of circadian rhythms in endocrine-related disorders Dr. Hoffmann's research program is focused on deciphering the molecular pathways and brain circuitry within the hypothalamus and how its impaired function affects hormone release, behavior and reproductive competence.
The major goal of Dr. Hoffmann's research is to understand how abnormal hypothalamic function leads to desynchronization of hormone release and how this relates to cellular function, for example through receptor expression and localization. Her long-term goal is to identify novel drug targets for the treatment of arrhythmia, infertility and preterm labor.
Dr. Hoffmann's current projects use numerous behavioral, imagine and molecular biology approaches, including novel transgenic mouse models, reporter mice (Per2::luciferase, TdTomato, etc), and recordings from live cells and tissues.
Research topics
Reproduction
Labor
Neuro-endocrinology
Molecular Biology
Circadian rhythms
Development
GPCR
Awards
2014 Early Career Forum Travel award for ICE/ENDO 2014 in Chicago, IL (Women in Endocrinology)
2015 Endocrine Society Outstanding Abstract Award (ENDO 2015)
2016 Neena Schwartz Young Investigator Award in Basic Science (Women in Endocrinology)
2016 Early Investigators Award supported by Merck & Co., Inc. (Endocrine Society)
2017 New Investigator Award (Society for Behavioral Neuroendocrinology)
Key Publications
Hoffmann HM, Trang C, Gong P, Kimura I, Pandolfi EC, and Mellon PL. Deletion of Vax1 from Gonadotropin-Releasing Hormone (GnRH) Neurons Abolishes GnRH Expression and Leads to Hypogonadism and Infertility. J Neurosci. 2016 Mar 23;36(12):3506-18. PMID: 27013679
Hoffmann HM, Gong P, Tamrazian A, and Mellon PL. Transcriptional interaction between cFOS and the homeodomain-binding transcription factor VAX1 on the GnRH promoter controls Gnrh1 expression levels in a GnRH neuron maturation specific manner. Mol Cell Endocrinol. 2017 Sep 7. PMID:28890143
Moreno E, Hoffmann H, Gonzalez-Sepulveda M, Navarro G, Casado V, Cortes A, Mallol J, Vignes M, McCormick PJ, Canela EI, Lluis C, Moratalla R, Ferre S, Ortiz J, Franco R (2011). Dopamine D1-histamine H3 receptor heteromers provide a selective link to the map-kinase signalling in gabaergic neurons of the direct striatal pathway. J Biol Chem. Feb 18;286(7):5846-54. PMID: 21173143
Hoffmann HM, Crouzin N, Moreno E, Raivio N, Fuentes S, McCormick PJ, Ortiz J and Vignes M. Long-lasting impairment of mGluR5-activated intracellular pathways in the striatum after withdrawal of cocaine self-administration. Int J Neuropsychopharmacol. 2016 Oct 15. PMID: 27744406
Xie H*, Hoffmann HM*, Iyer AK, Brayman MJ, Ngo C, Sunshine MJ, and Mellon PL. Chromatin status and transcription factor binding to gonadotropin promoters in gonadotrope cell lines. Reprod Biol Endocrinol. 2017 Oct 24. PMID:29065928