James Bence, Ph.D.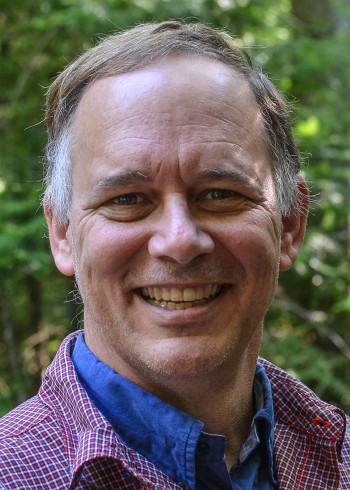 bence@msu.edu
Telephone: 517-432-3812

Department of Fisheries and Wildlife
William E. Ricker Professor of Fisheries Management; Co-Director, Quantitative Fisheries Center
MSU Natural Resources Building, rm 11C
Areas of Expertise:
Quantitative fish population dynamics; stock assessment and ecology
---
Education:
Ph.D., Biological Sciences, University of California, Santa Barbara, 1985
M.A., Applied Statistics, University of California, Santa Barbara, 1985
B.S., Biology, University of Notre Dame, 1979
---
Background:
My position is part of the Partnership for Ecosystem Health and Management. My research is in the general area of quantitative fisheries with an emphasis on Great Lakes applications. Recent work has focused on evaluation of age-structured stock assessment methods and use of simulation models to evaluate different harvest policies and other management choices. My work has covered a broad range of topics including environmental impact assessments, bioenergetics applications, stock assessments and policy analyses for specific Great Lakes stocks, general assessment of methods, sea lamprey control/management, and population dynamics theory and modeling. I teach a graduate course in fish population dynamics.
Prospective graduate students should see the Quantitive Fisheries Center website for information on assistantships and other opportunities.
---
Research Interests:
Fishery stock assessment methods
Fishery management
Use of simulation tools in evaluating management strategies
Great Lakes fisheries
Environmetrics and environmental assessment
Population and community dynamics
---
Publications:
---
Affiliated Pages:
Tags: perm