Joan Rose Ph.D.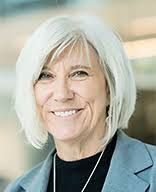 rosejo@msu.edu
Telephone: 517-432-4412

Department of Fisheries and Wildlife
Homer Nowlin Endowed Chair in Water Research; Professor; Co-Director Center for Water Sciences and Center for Advancing Microbial Risk Assessment
15 Natural Resources
Microbiological water quality and public health safety. Molecular methods for waterborne pathogens such as Cryptosporidium.
Dr. Rose and her team focus on the study of water quality and health. There are four areas of interest:
1. New methods for the study of the water microbiome.
Kim, Y., Aw, T.G., and Rose, J. B. 2016. Transporting Ocean Viromes: Invasion of the Aquatic Biosphere PLOS ONE Volume: 11 Issue: 4 Article Number: e0152671

Aw, T.G., Wengert, S., and Rose, J.B. 2016 Metagenomic Analysis of Viruses Associated With Field-Grown and Retail Lettuce Identifies Human and Animal Viruses. International Journal of Food Microbiology Volume: 223 Pages: 50-56 DOI: 10.1016/j.ijfoodmicro.2016.02.008.

2. Survey of microbial source tracking and pathogens in watersheds, beaches, drinking water.
Kiulia, NM, Hofstra, N., Vermeulen, LC, Obara, MA, Medema, M and Rose, J.B. 2015. Global Occurrence and Emission of Rotaviruses to Surface Waters. Pathogens 2015, 4, 229-255; doi:10.3390/pathogens4020229
Verhougstraete, M.P., Martin, S.L., Kendall, A.D., Hyndman, D.W. and Rose, J.B. 2015 Linking Fecal Bacteria in Rivers to Landscape, Geochemical, and Hydrologic Factors and Sources at The Basin Scale. Proceedings of the National Academy of Sciences. www.pnas.org/cgi/doi/10.1073/pnas.1415836112, pages1-6.
Brooks,Y.; Baustian, M.,Baskaran, M., Ostrom, N..and Rose, JB. 2016 Historical Associations of Molecular Measurements of Escherichia coli and Enterococci to Anthropogenic Activities and Climate Variables in Freshwater Sediment Cores. Environmental Science & Technology 10.1021/acs.est.6b01372.

3. Removal of pathogens by treatment systems.
McGuire, M.J., Beecher, J.A., Hanna-Attisha, M., Masten, S.J., and Rose, J.B. 2016 The Flint Crisis J American Water Works Association, .Vol: 108, Issue: 7, Pages: 26-34 DOI: 10.5942/jawwa.2016.108.0137

Enger, K.S., Leak, E.S., Aw, T.G., Coulliette, A.D., and Rose, J.B. 2016. Antibacterial and Antiviral Effectiveness of Two Household Water Treatment Devices That Use Monobrominated Hydantoinylated Polystyrene. J. of Water and Health. Vol.14, (6), pages: 950-960.
4. Quantitative microbial risk assessment.
Weir, M. H., Shibata, T., Masago, Y., Cologgi, D.L., and Rose, J.B. 2016. Effect of Surface Sampling and Recovery of Viruses and Non-Spore-Forming Bacteria on a Quantitative Microbial Risk Assessment Model for Fomites. Environmental Science & Technology Vol: 50 Iss: 11 Pages: 5945-5952 DOI: 10.1021/acs.est.5b06275