Richard Ehrhardt, PhD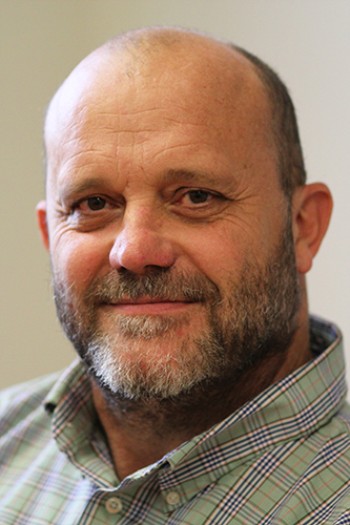 Department of Animal Science
Senior Specialist-Small Ruminant Extension
Telephone: 517-353-2906
Fax: 517-353-1699
1287F Anthony Hall
Area of Expertise:
Small ruminants
---
College of Veterinary Medicine
Department of Large Animal Clinical Science
---
MSU Extension
Senior Academic Specialist
---
Degree:
BS, University of Wisconsin-Madison
MS, Cornell University
PhD, Cornell University
Post Doc, University of California-Santa Cruz
Post Doc, Cornell University 
---
My major interest is to improve the efficiency of small ruminant production through applied research and extension efforts. My key interest areas include: efficient and sustainable lamb production systems, improving out-of-season production, preventative health management and strategic nutritional management. In addition to working with both large and small scale producers, I lead efforts to teach undergraduates about small ruminant production and to train veterinary students in small ruminant production medicine.