Outreach
Reeths-Puffer School

,

Muskegon,

6

th

grade, March 23, 2017.

(Volunteers: Vijay Pandian, Fahad Khan)

Renaissance High School, Detroit,

April 10, 2017.

(Volunteers: Vijay Pandian, Fahad Khan)

Reeths-Puffer School, Muskegon,

November 11, 2017.

(Volunteers: Vijay Pandian, Krystal Cheng)

Girls' Math and Science Day,

March 3, 2018.

(Volunteers: Krystal Cheng, Nazim Uddin)

King's High Schoo

l, April 17, 2018.

(Volunteers: Zhao Li, Krystal Cheng)

HS Students' CANR Visit,

July 10, 2018.

(Volunteers: Nopphachai Sirinakbumrung, Syeda Shamila Hamdani)

Sheridan Road Middle School Visit,

May 22, 2019.

(Volunteers: Nopphachai Sirinakbumrung, Syeda Shamila Hamdani)

ANR Institute for Multicultural Students Program,

July 23, 2019.

(Volunteers: Nopphachai Sirinakbumrung, Aditya Nair, Krystal Cheng)

Gardner International Magnet School

, 7

th

Grade, 55 students, February 9, 2021.

(Participants: Muhammad Rabnawaz, Cimberly Wier)

Westdale Elementary School

, K-2

nd

grade, 20 students, February 10, 2021.

(Participants: Muhammad Rabnawaz, Cimberly Wier)

Voyager Elementary School

, 5

th

grade, 55 students, March 24, 2021.

(Participants: Muhammad Rabnawaz, Cimberly Wier)

Emerson Elementary School

, 4

th

grade, 15 students, April 20, 2021.

(Participants: Muhammad Rabnawaz, Cimberly Wier, Subhaprad Ash)

Cole Academy East,

1

st

grade, 22 students, April 22, 2021.

(Participants: Muhammad Rabnawaz, Cimberly Wier)

Lincoln Elementary School,

4

th

grade, 33 students, April 22, 2021.

(Participants: Muhammad Rabnawaz, Cimberly Wier, Subhaprad Ash)

Beagle Elementary School,

4

th

grade, 20 students, April 29, 2021.

(Participants: Muhammad Rabnawaz, Cimberly Wier, Subhaprad Ash)
ANR Institute for Multicultural Students (AIMS) Program (July 23, 2019)

Sheridan Road Middle School Visit (May 2019)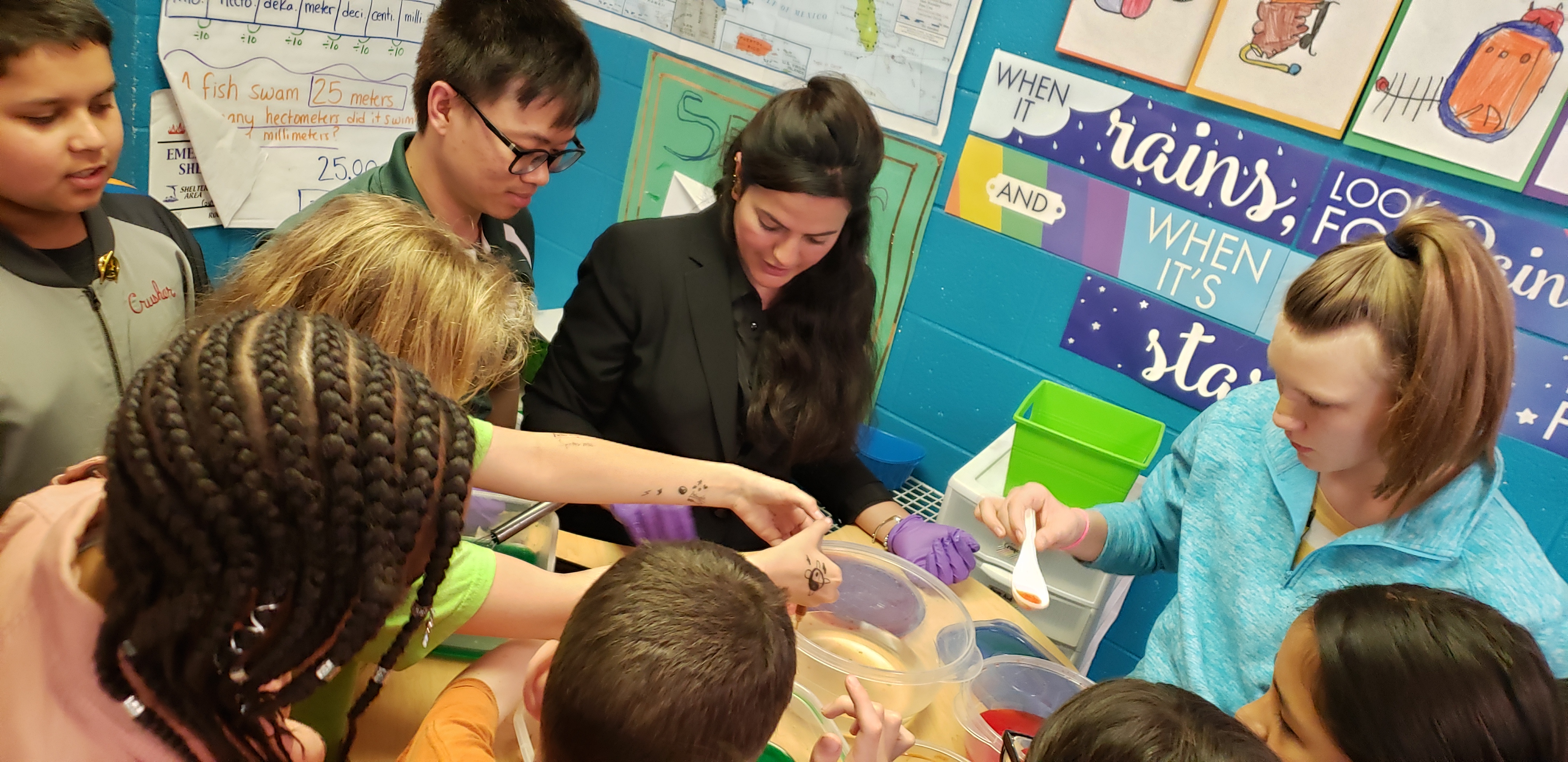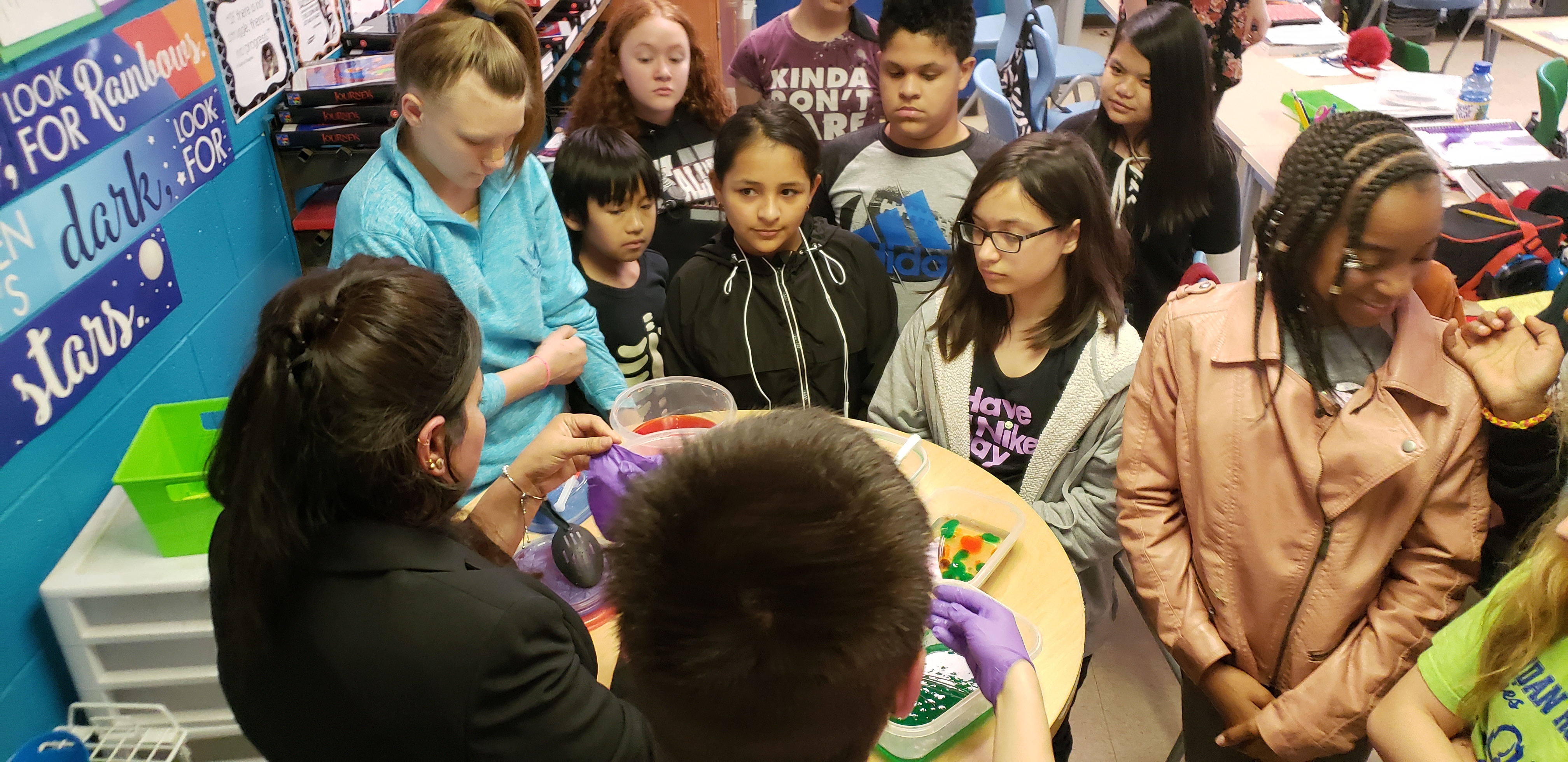 HS Students' CANR Visit (July 10, 2018)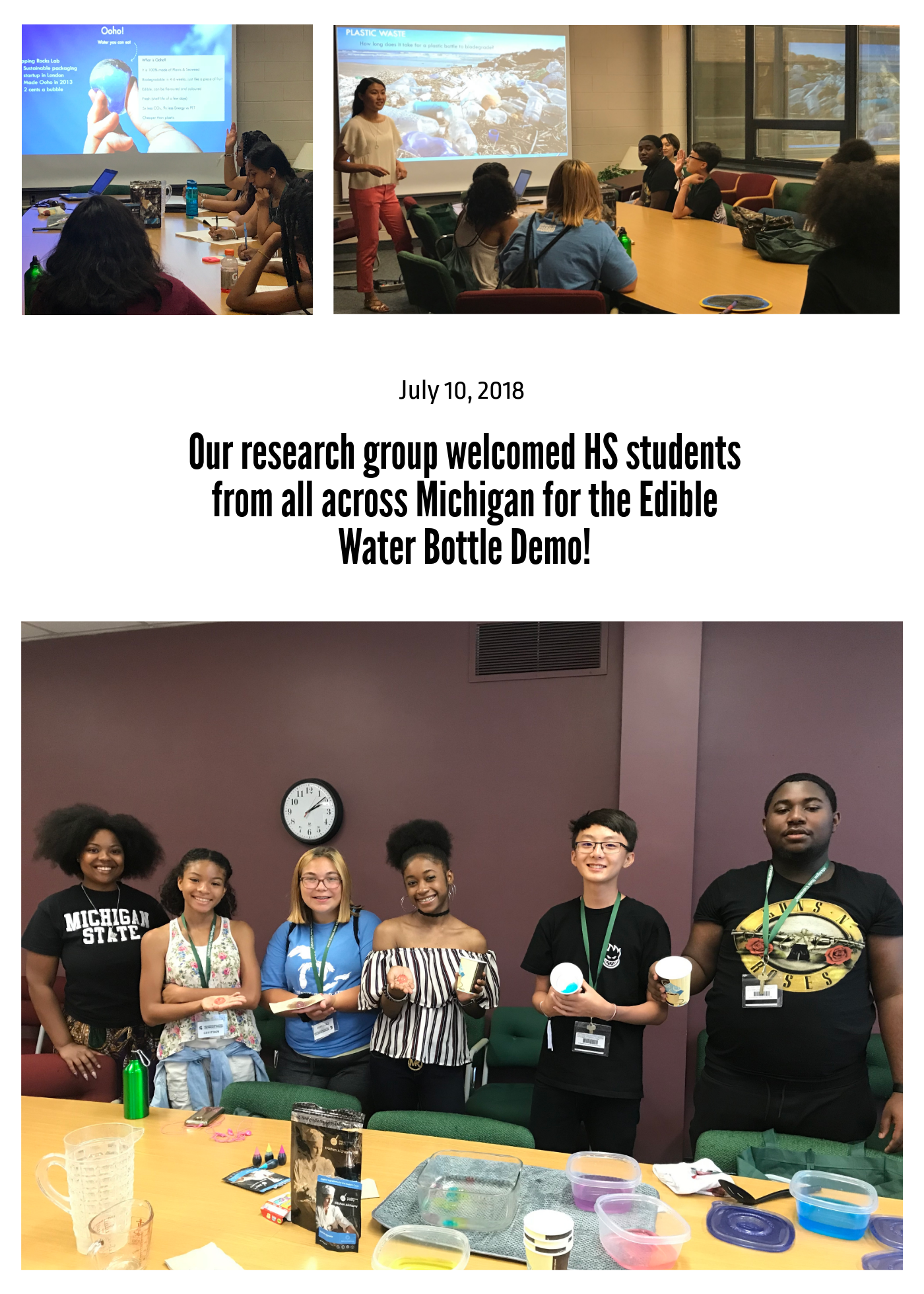 King's High School Visit (April 17, 2018)
Krystal and Zhao performed the "edible water bottle" demo for students visiting from King's High School in Detroit, MI.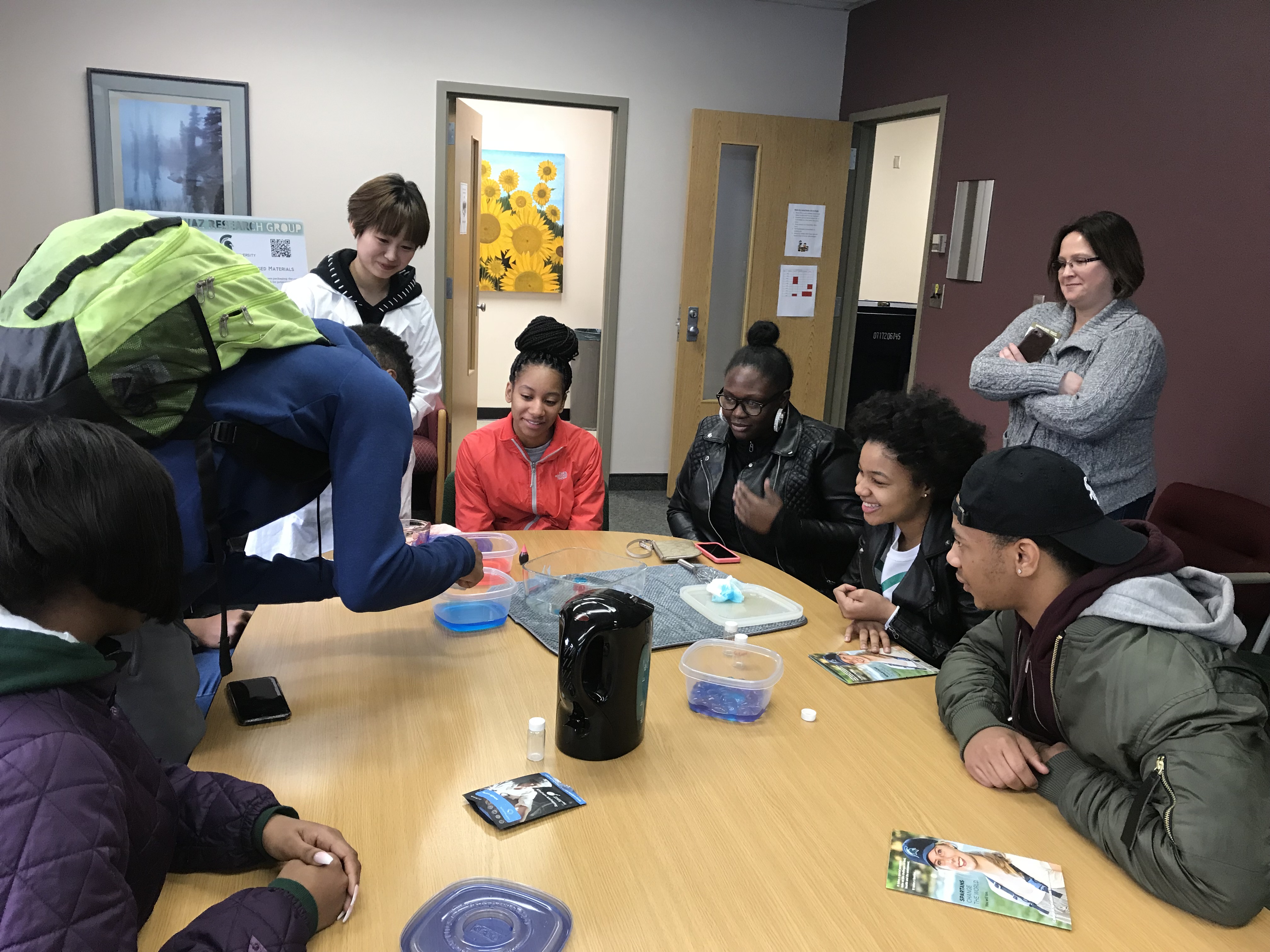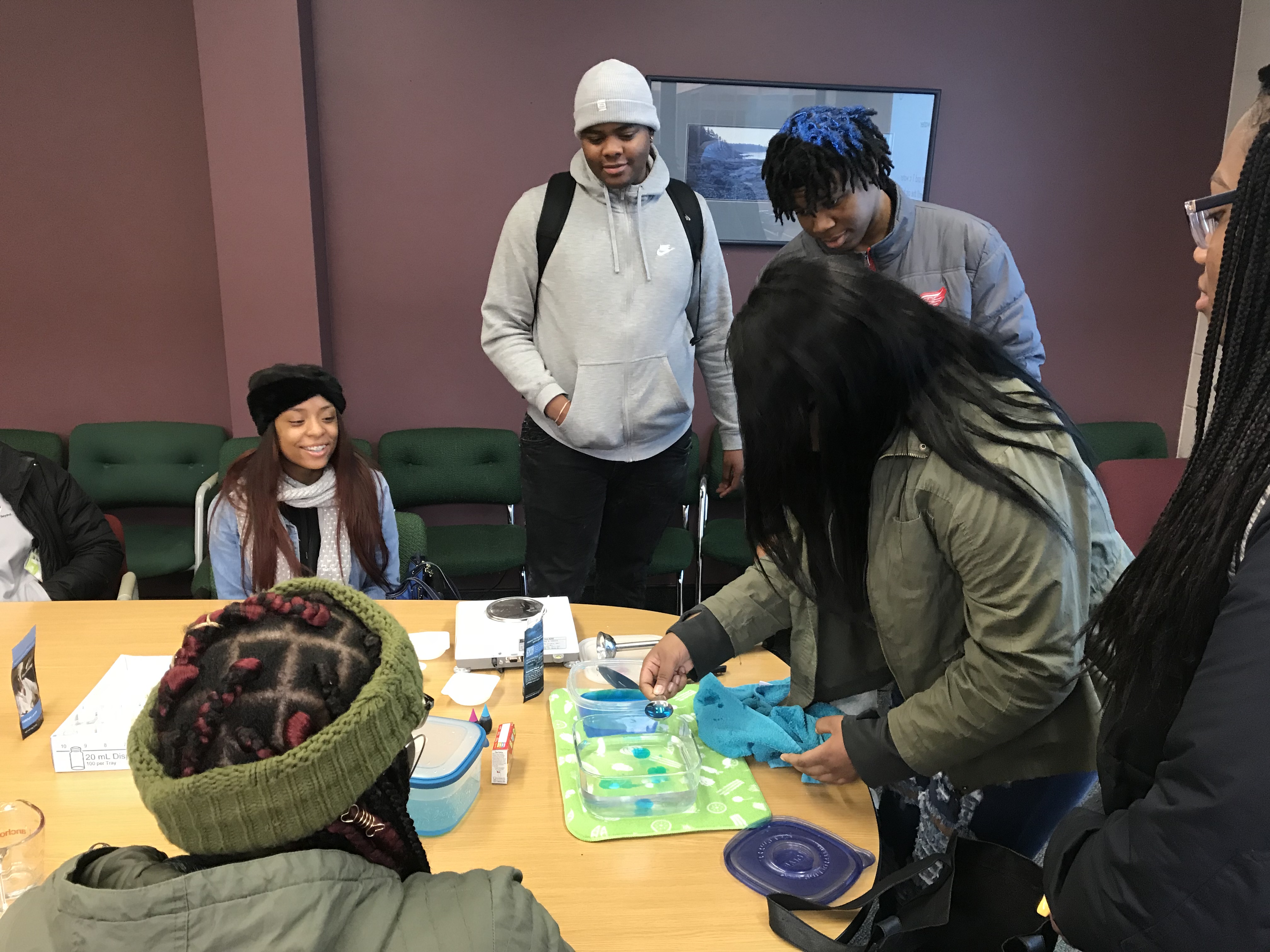 Girls' Math and Science Day (Mar 3, 2018)
Krystal and Nazim showed middle school girls how to make the "edible water bottle" via the molecular gastronomic process of spherification. The girls walked away with their own spherified water and an understanding of how it works and its application in biodegradable water bottle packaging!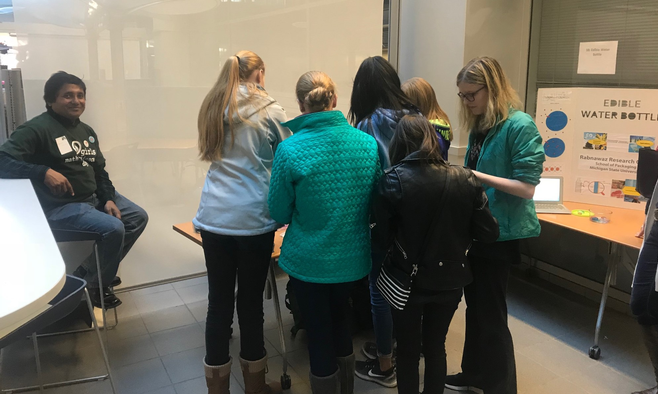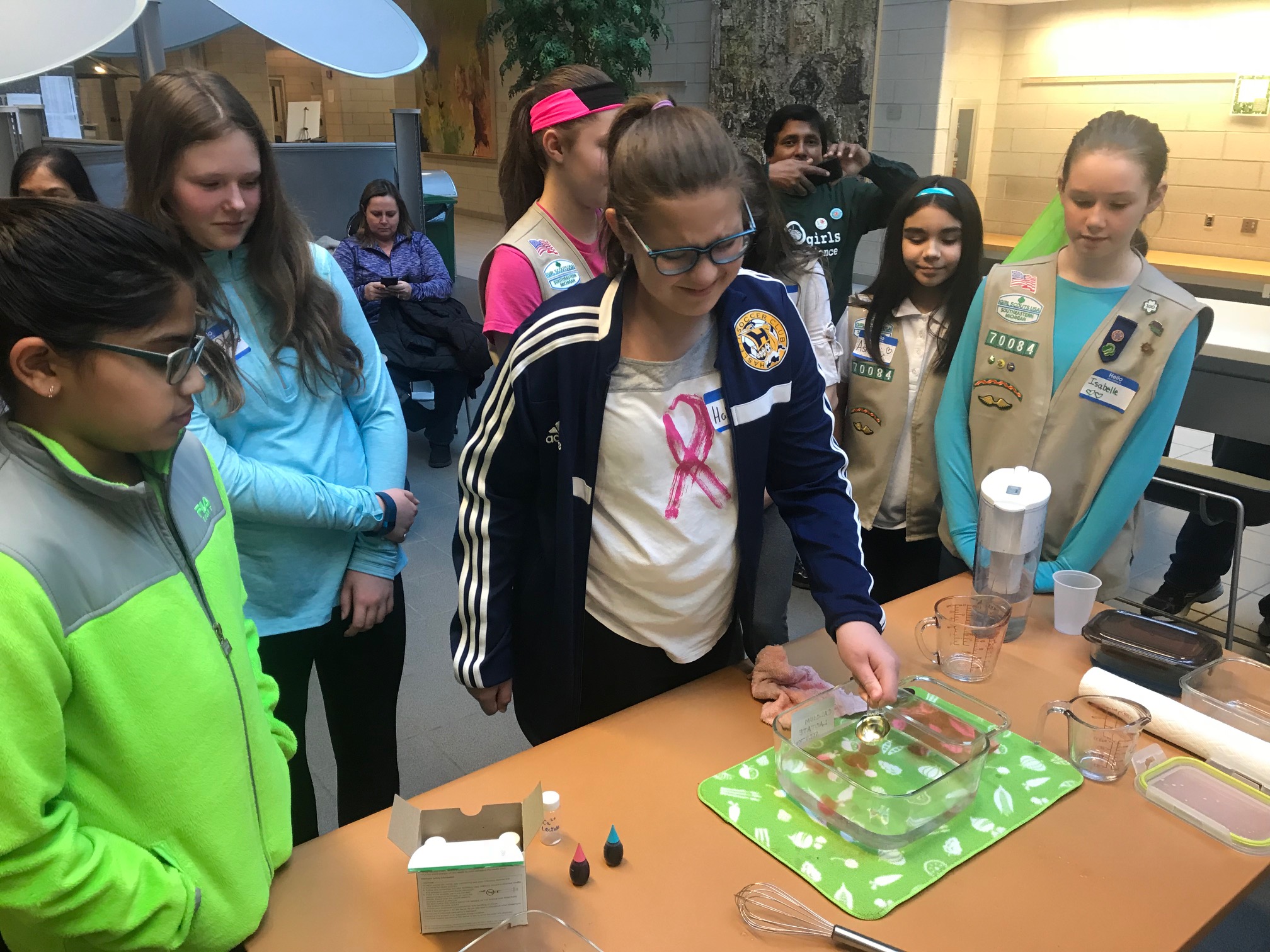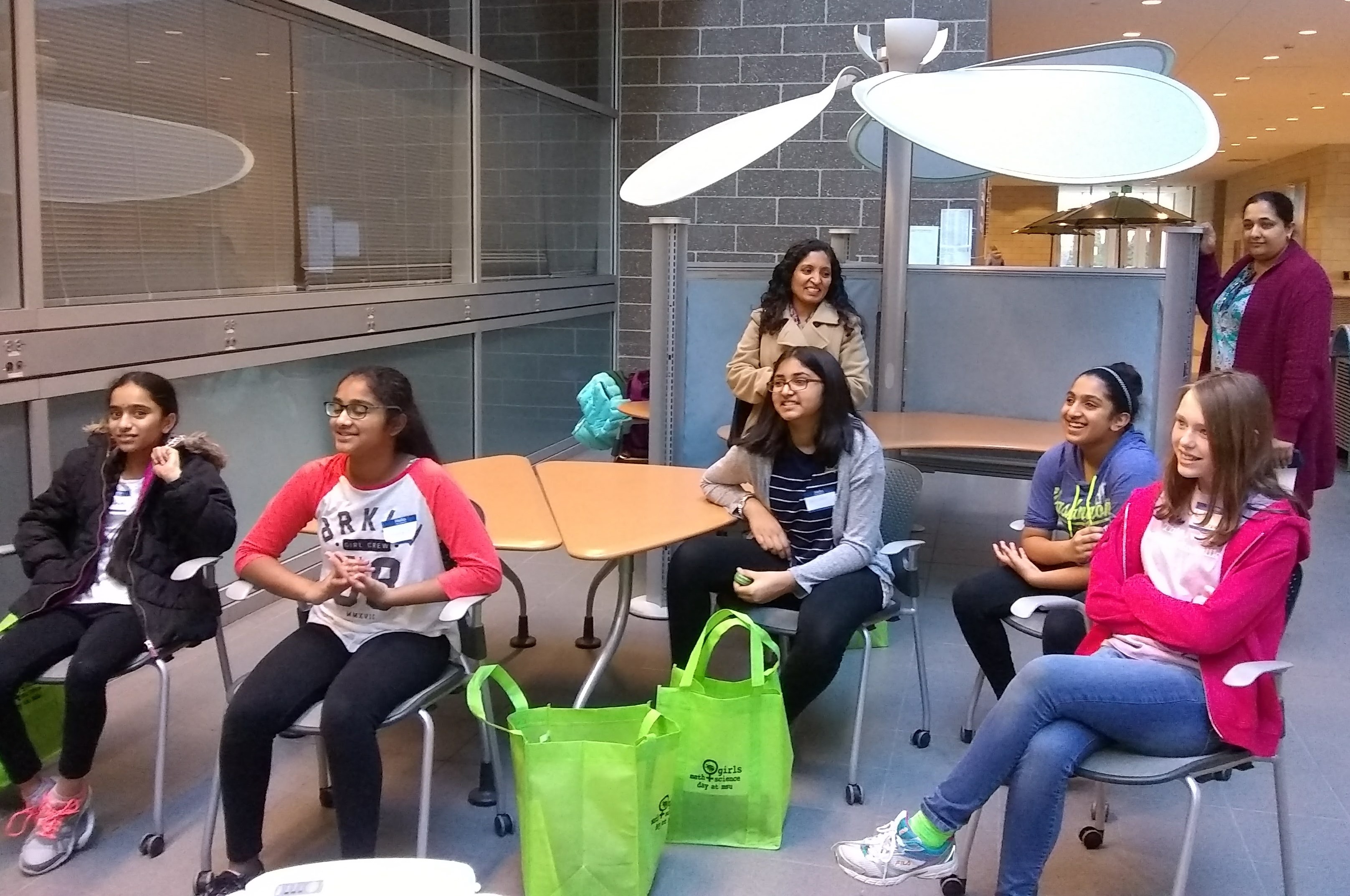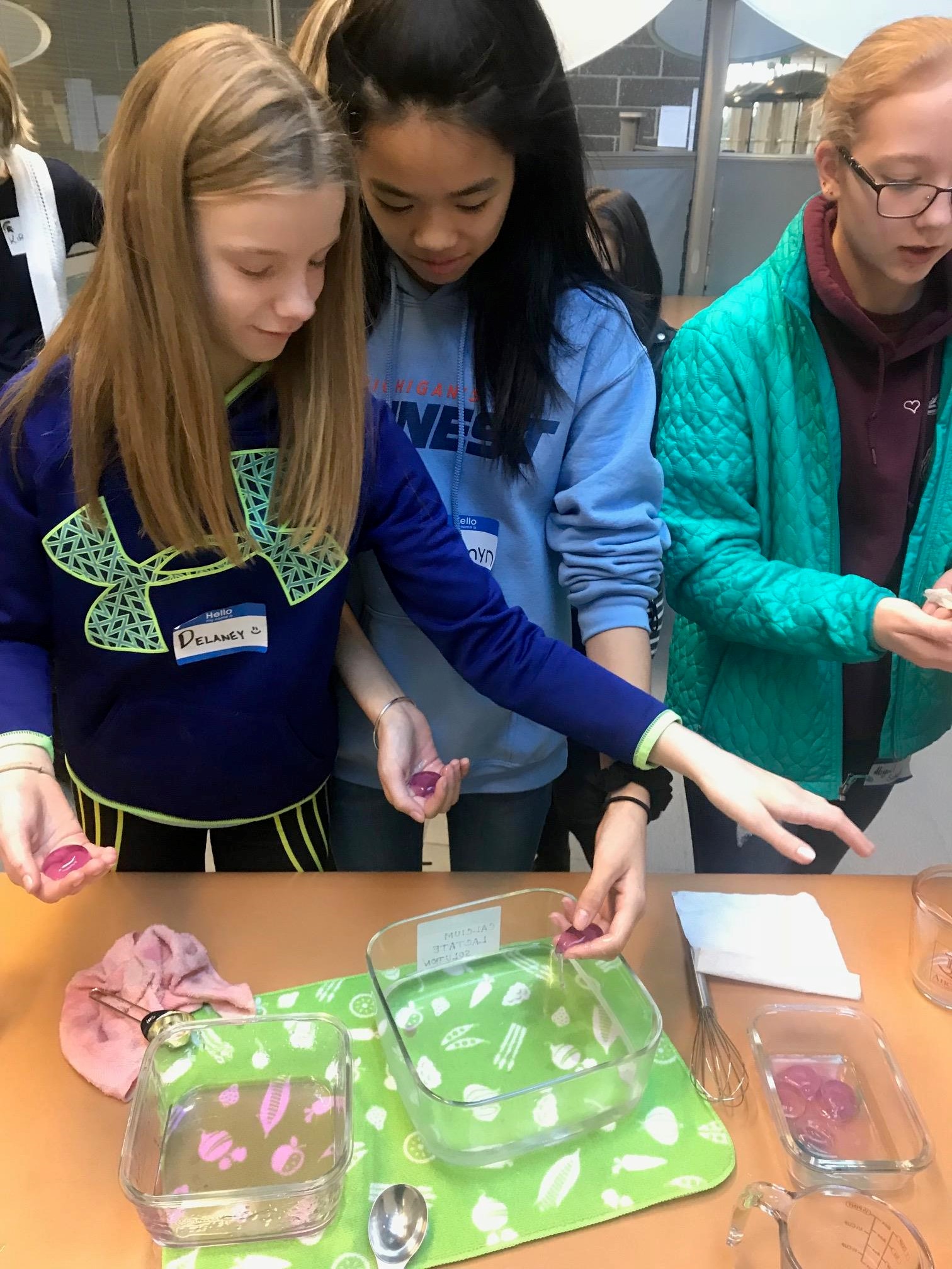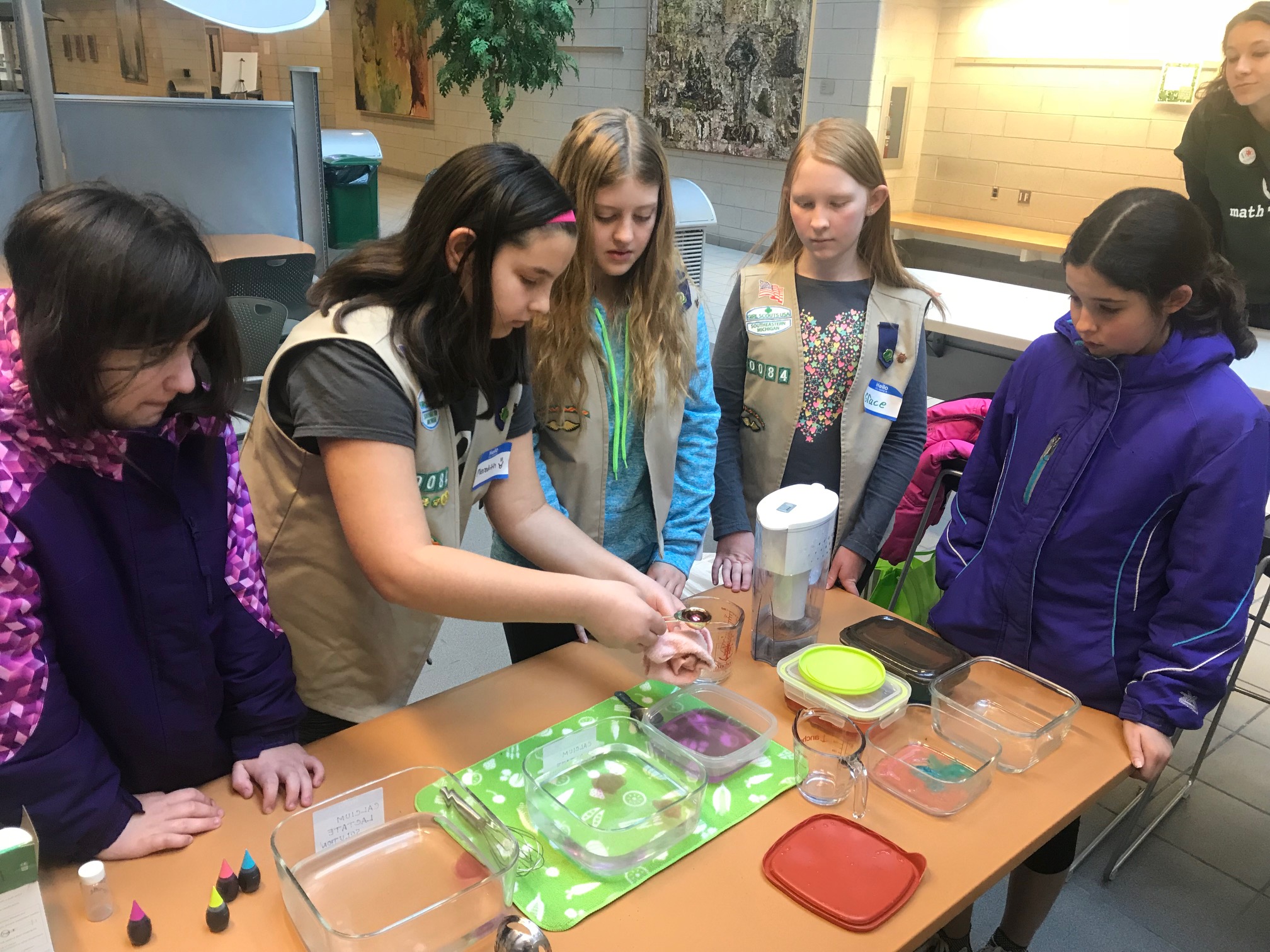 Visit from ​Reeths-Puffer school on (Nov 2, 2017)
Vijay and Krystal showed middle school students how polyurethane foam is made in our lab at the MSU School of Packaging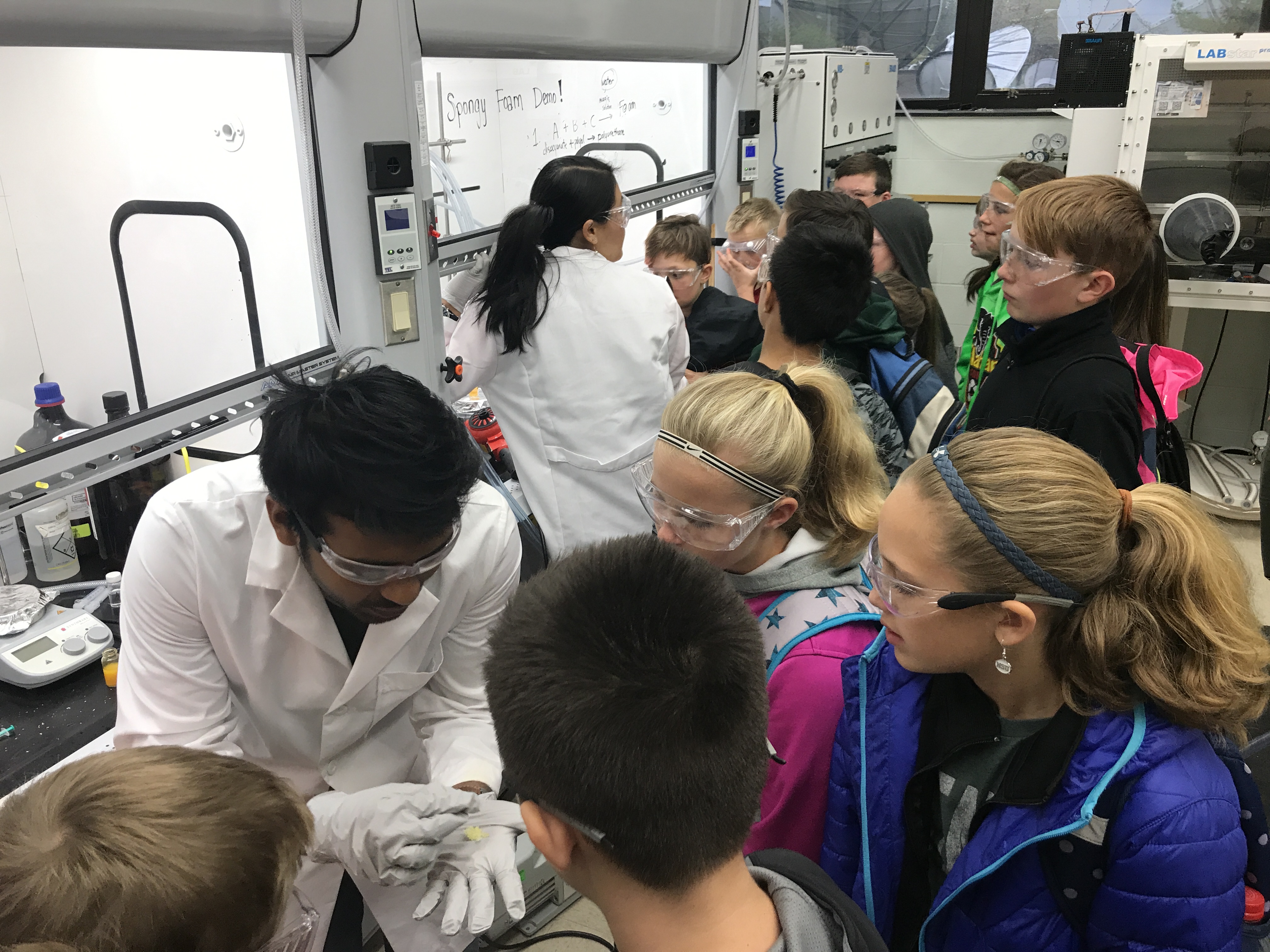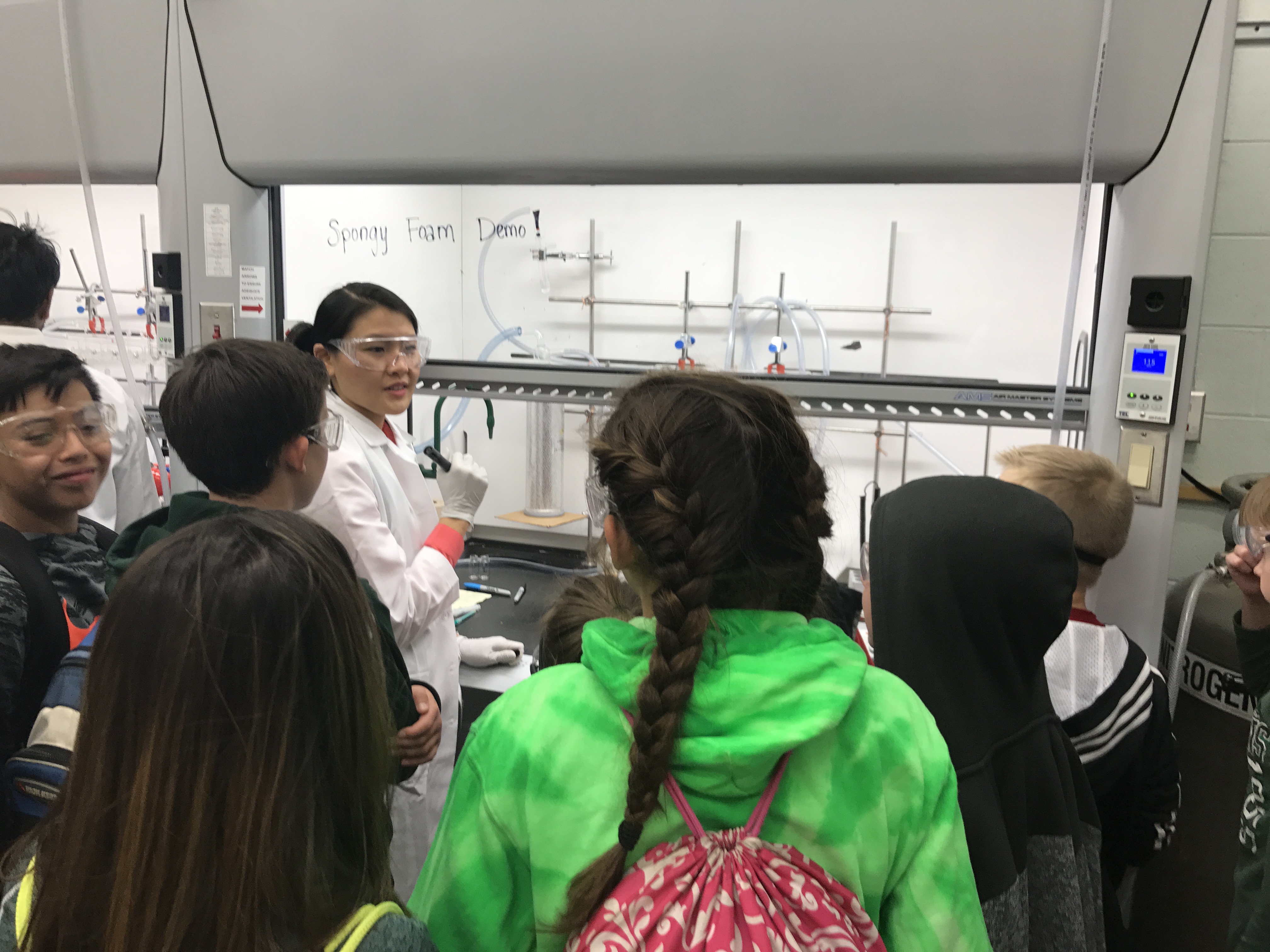 Lecture on sustainable plastic to the visiting master students from International Packaging Association (Sept 11, 2017)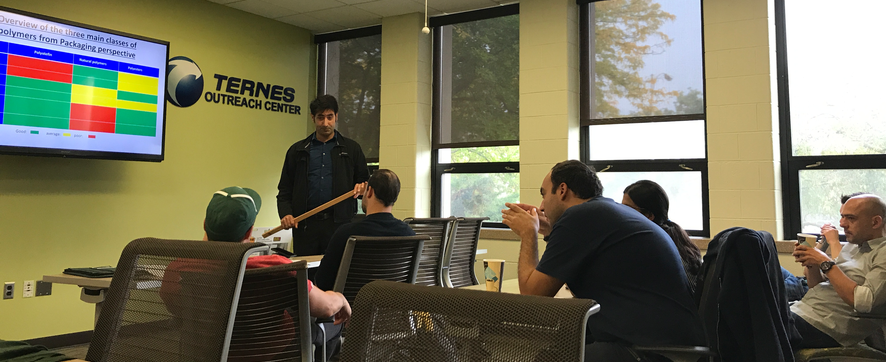 Renaissance High School, Detroit (April 10, 2017)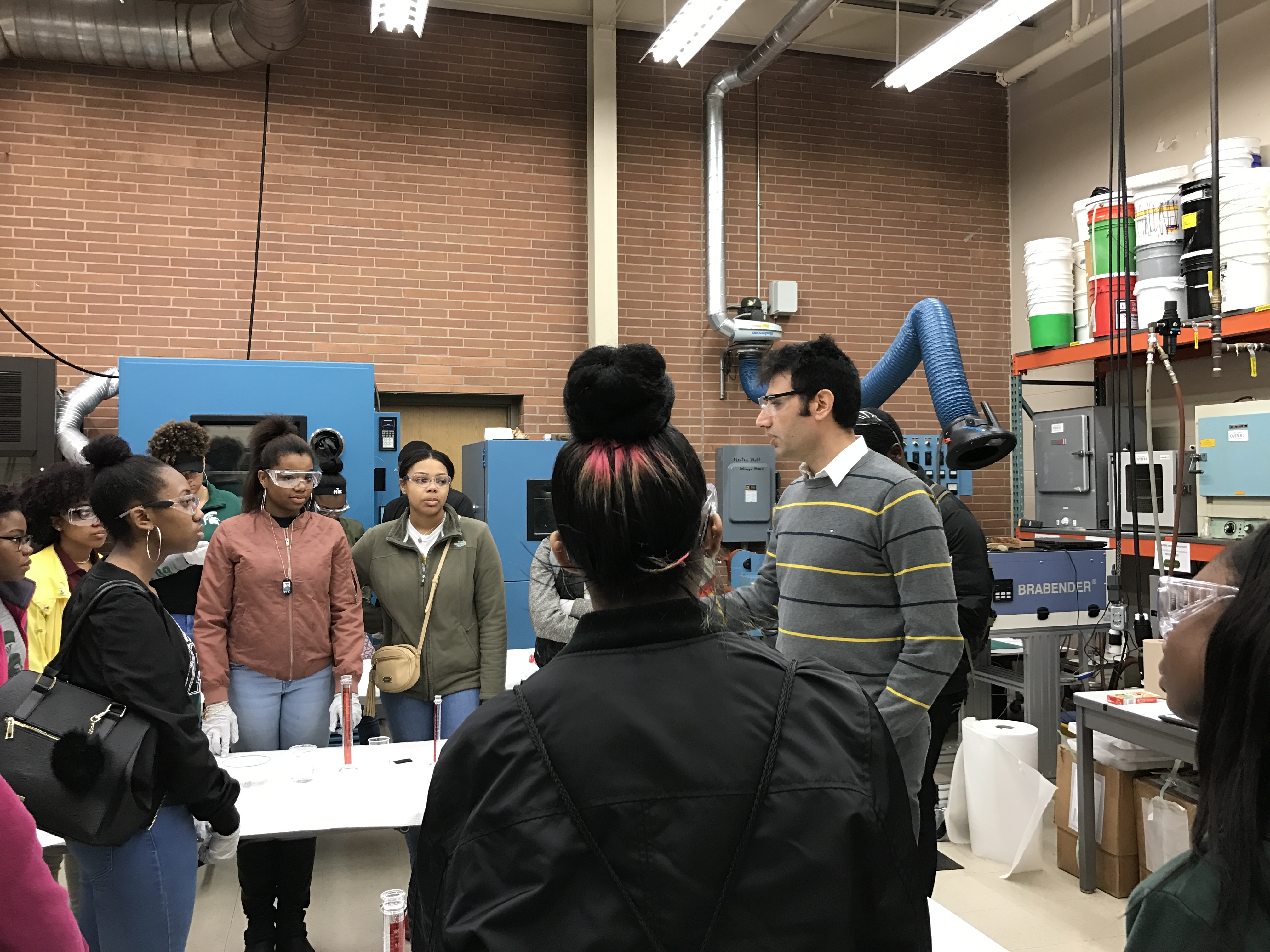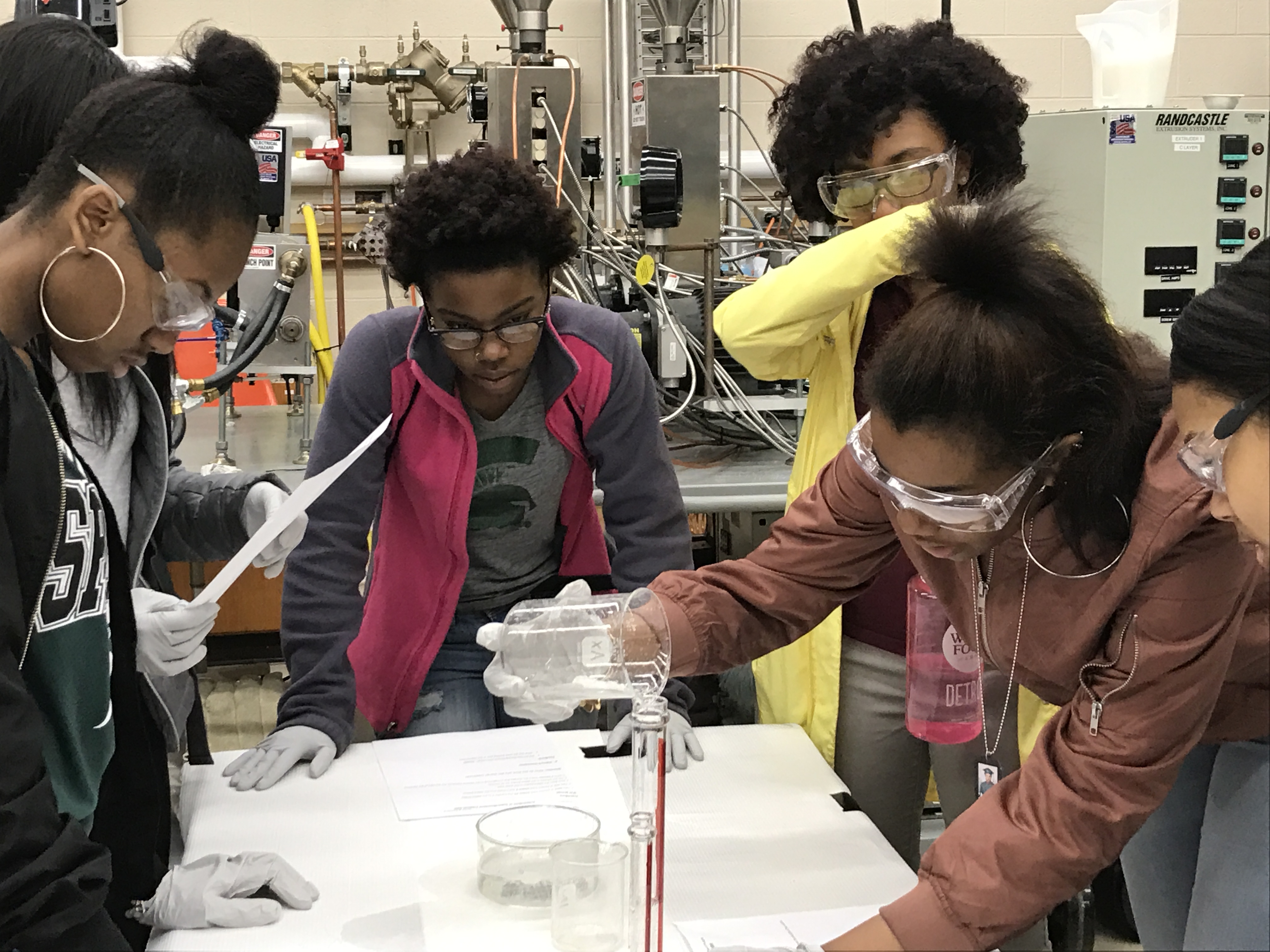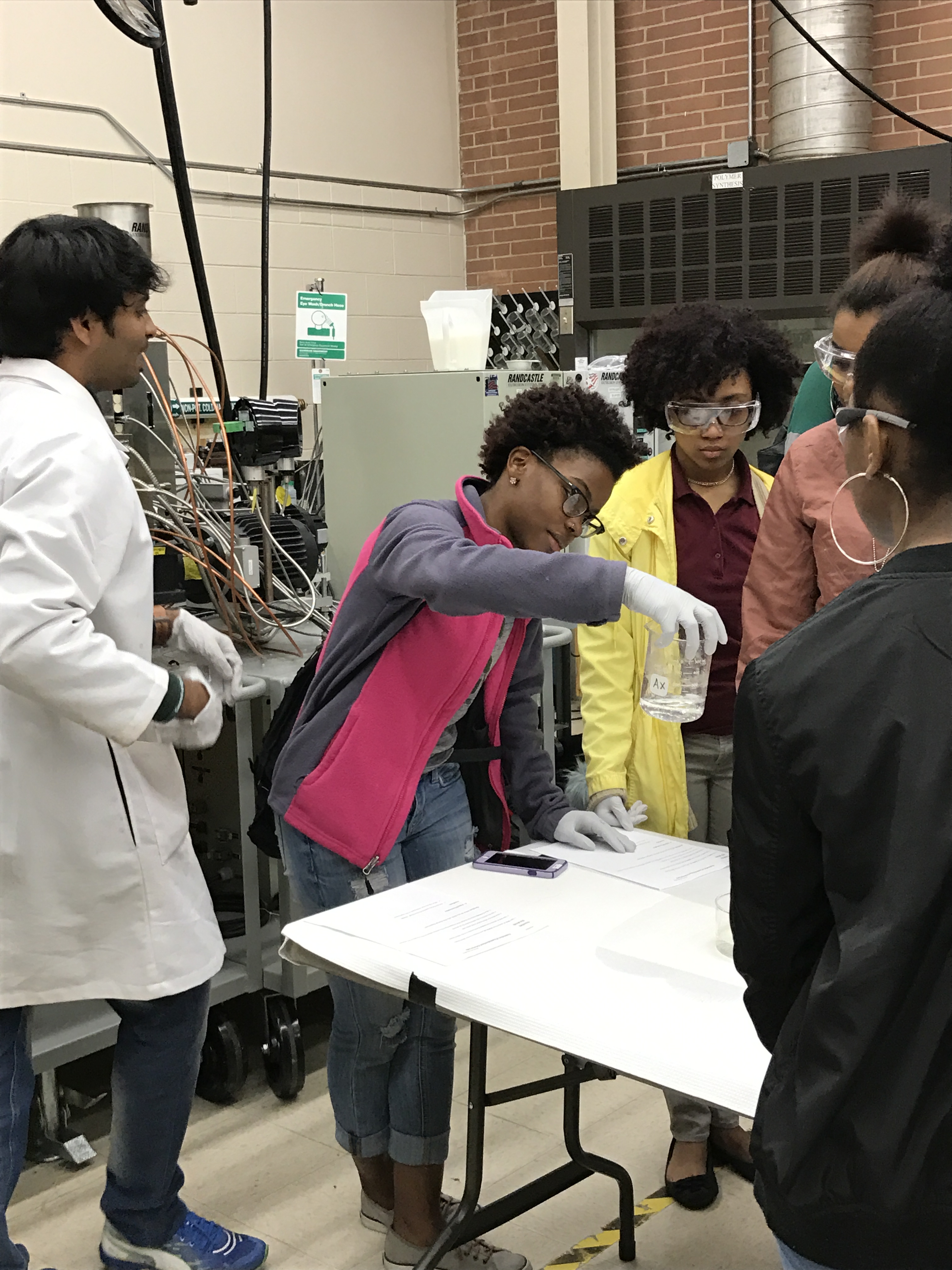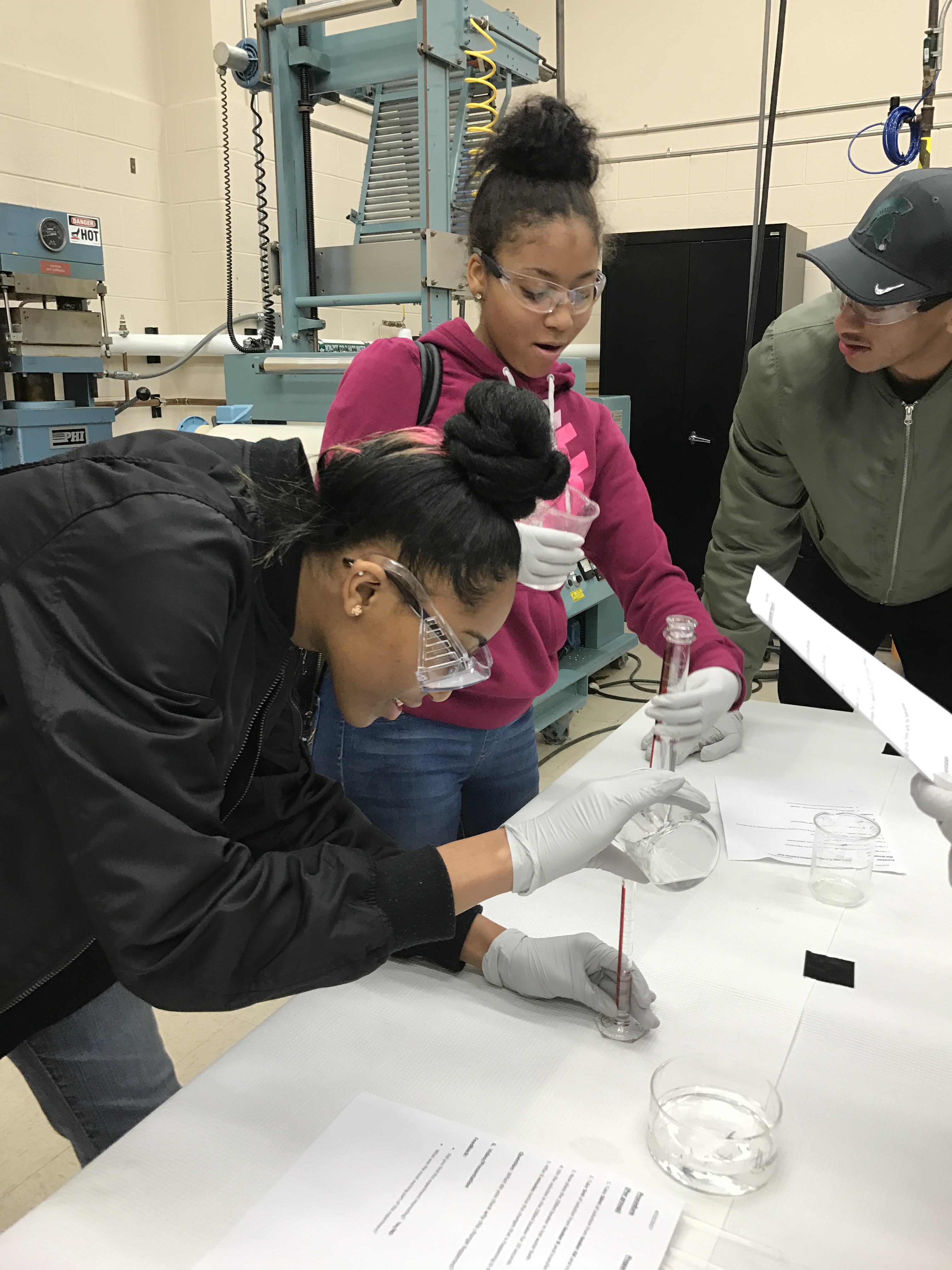 Grade 6 students from Reeths-Puffer School in Muskegon (Mar 23,2017)