---
MSU research shows sodium chloride offers a safe, inexpensive and reusable pathway to recovering useful products from plastic waste. Here are the links to the news posts.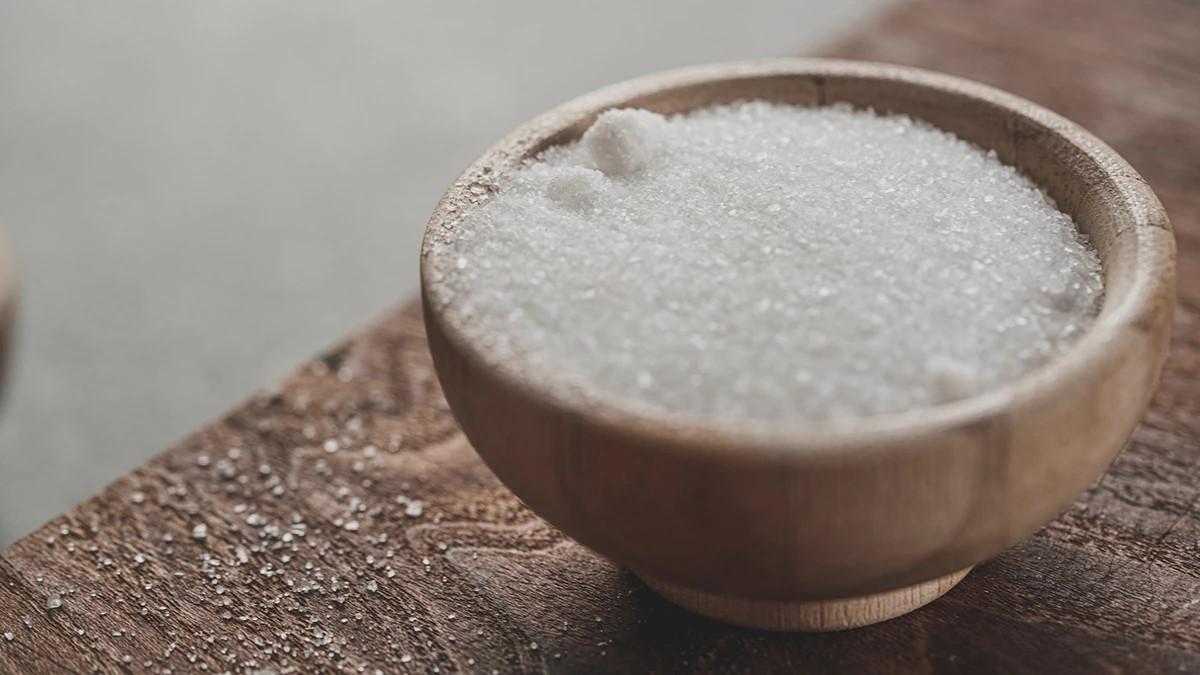 MSU Today: Read here
WLNS 6 News: Read here
---
With over 40 patents, a Michigan State University Associate Professor in the School of Packaging is working with his students to pioneer a path to zero waste. Read more at FOX47 News...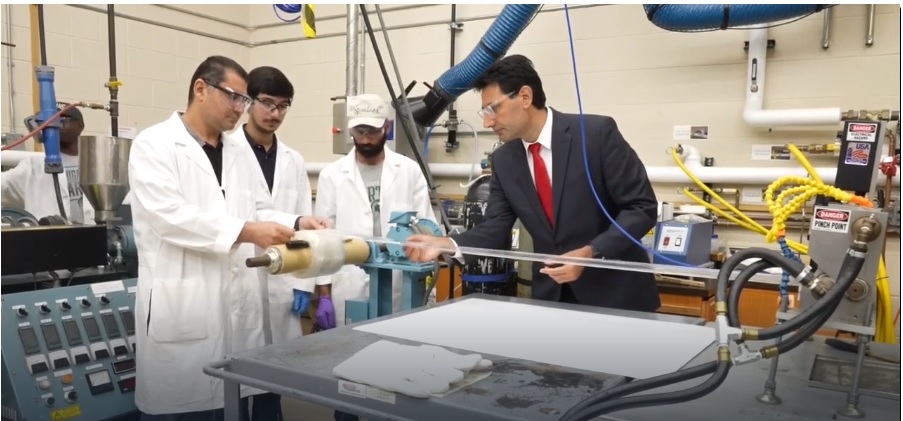 ---
For creating technologies that have the potential to change the world and providing opportunities for future inventors, Muhammad Rabnawaz, an associate professor and Faculty Laureate in the College of Agriculture and Natural Resources at Michigan State University, will be inducted into the National Academy of Inventors as a senior member on June 26.
I empower my team members by giving them authority to express their hidden creativity and I encourage my team to take risks without worrying of failure, as each failure brings you one step closer to the solution. Read more...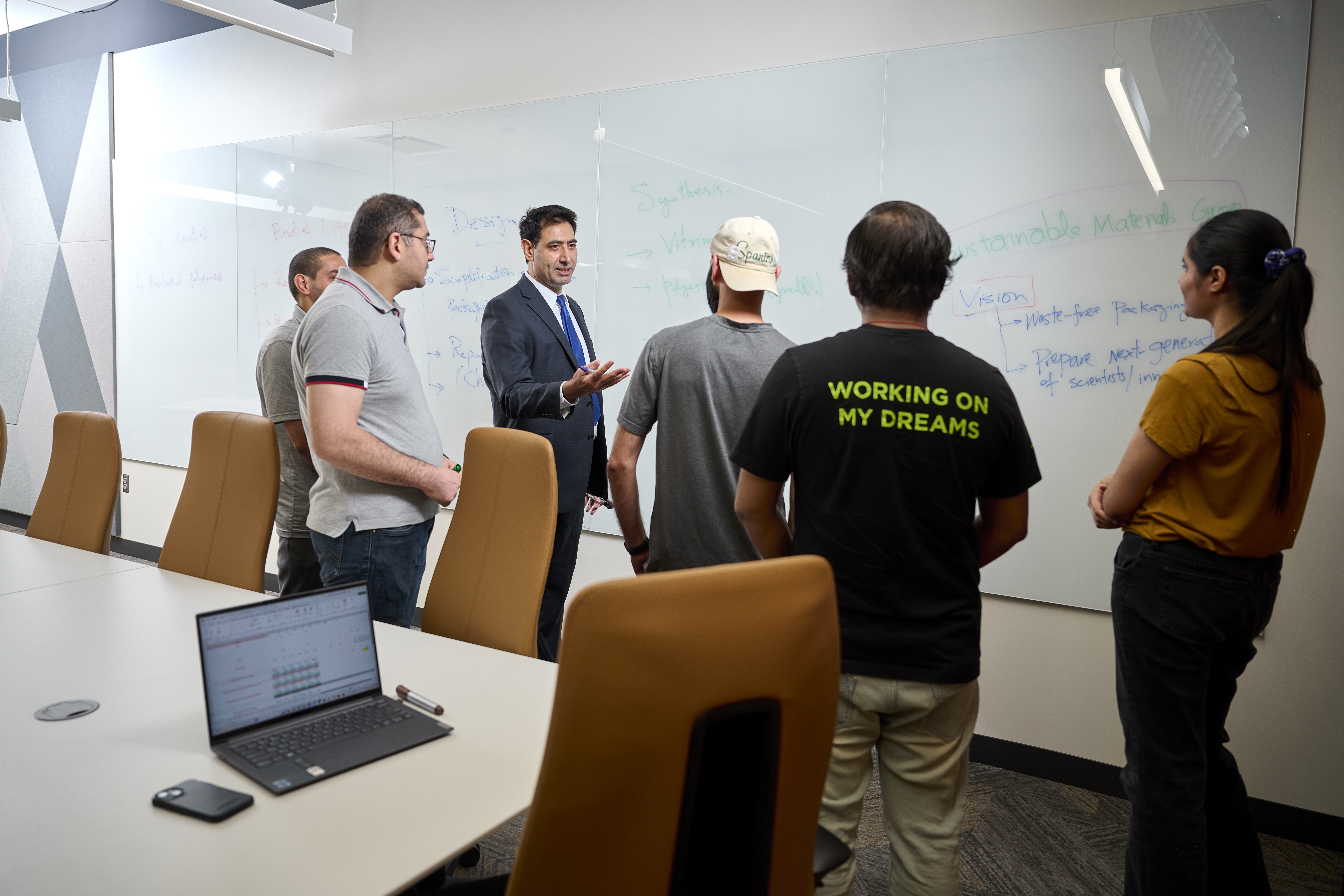 ---
It's our group's honour to be part of this prestigious news article, Go Green!
Finding a good alternative to plastic — a ubiquitous material that's inexpensive, robust and versatile — hasn't been easy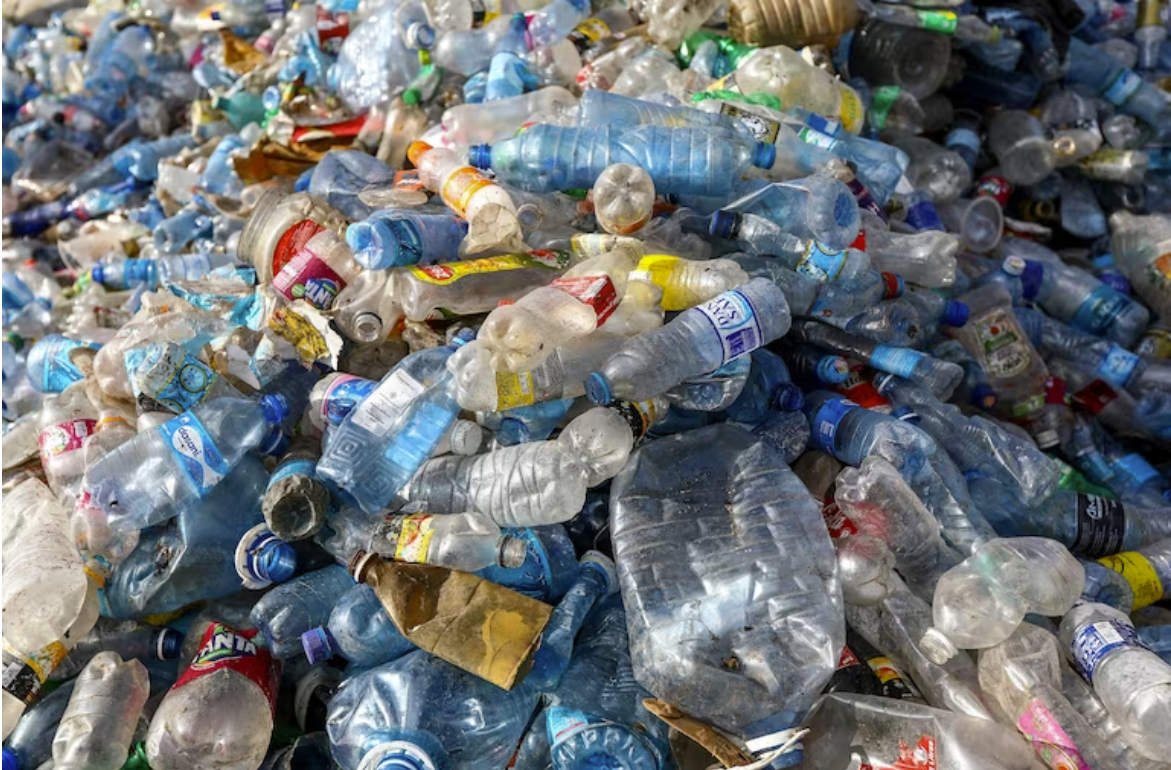 WHY THIS BOOK?
I teach two short courses to industry professionals (thrice each year), and I interact regularly with packaging professionals, decision makers, managers, CTOs, and even legislators. Through these interactions, I have found many of them are confused about packaging sustainability.
Although there are many books, articles, and magazine stories published on this topic, they often provide conflicting or confusing information that complicates rather than simplifies the principles and practices of packaging sustainability.
For example, my students have asked me many questions hoping to get definitive research-based answers. Here are just a few: What is the future of recycling? Is recycling a viable approach? Are biodegradable/compostable materials better than recyclable packaging? Do oxo-degradable packaging materials have any future? Are glass, paper, and metal sustainable alternatives to plastics? Are extended producer responsibility (EPR) laws effective for the United States' waste management system? What materials are likely to be banned and what are their potential viable replacements? Should microplastics be a concern for packaging companies?
Thus, as a service to the packaging industry and to others concerned about our environment, I provide research and fact-based answers in this text to the questions mentioned. I hope you will use the information to make decisions likely to result in sustainable packaging.
Thus, I intend to help you to accomplish six goals.
1) You will be able to:
a) identify potential packaging materials that are likely to be phased out to meet new regulations and
b) be able to find alternatives to benefit your research and business.
2) You will be able to make informed choices about packaging materials by considering three factors: sustainability, performance, and cost.
3) You will be able to follow guidelines on the use of various packaging materials so that you may stay ahead of the demands of the industry.
4) You will be able to identify the emerging packaging trends in both academia and industry.
5) You will be able to understand and explain the EPR laws, and
6) Your will be able to understand emerging issues associated with microplastic pollution, and the actions recommended to mitigate these challenges.
ACCESS TO FULL BOOK: CLICK HERE (AMAZON)

---
---
The MSU School of Packaging was awarded a two-year, $450,000 National Science Foundation grant to design a high-barrier biodegradable paper (HB2P) as an alternative to plastics. Read more...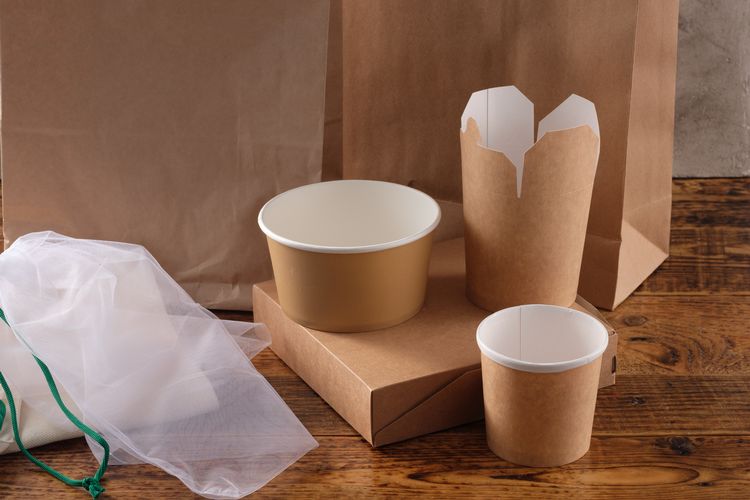 ---
"Many people do not know that 30% of the plastic that is produced today, it goes into the multilayer packaging," Rabnawaz said. "The problem is … even if you collect them, you cannot recycle them." Read more...
---
Thirty percent of plastic ends up in products that can't be recycled even if collected. DOE is investing in Spartan research to help fix that. Read more...
---
Did you know that the United States recycles less than 10% of its plastic waste? The remainder is sent to landfills. Keeping plastic waste out of landfills and water systems is a complicated problem that MSU's Muhammad Rabnawaz is working to simplify. Read more
---
"The credit for our innovations primarily goes to my research team who put the ideas to work and the collegiality and supportive leadership at the School of Packaging and College of Agriculture and Natural Resources."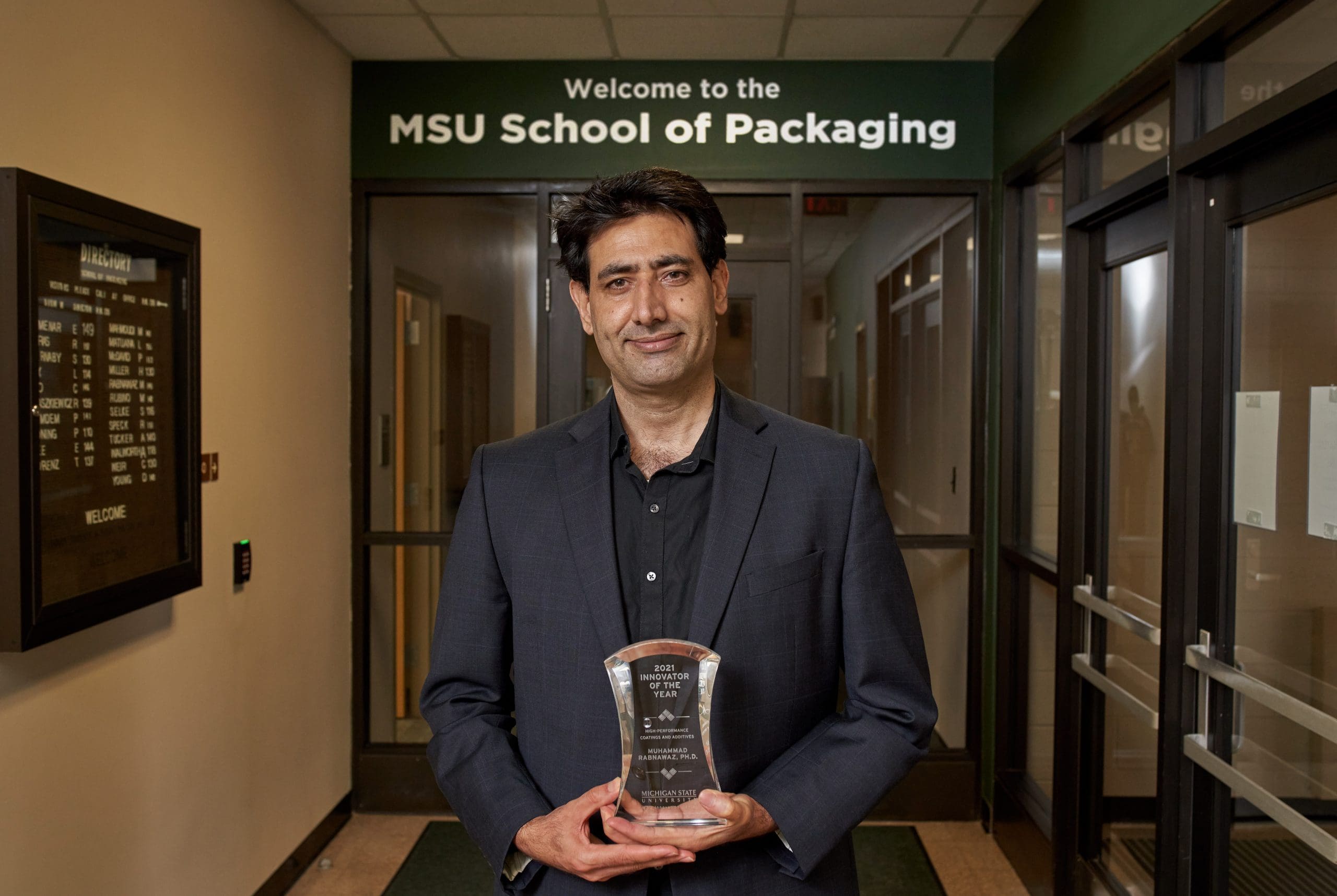 ---
This cover image, designed by Syeda Shamila Hamdani, Zhao Li, Ping Ruoqi, Emily Rollend, Muhammad Rabnawaz, depicts the utilization of a bilayer coating approach using poly (vinyl alcohol) (PVOH) and zein to enhance the water vapor and oxygen barrier properties of paper materials. Paper can offer viable alternatives to plastics in many packaging applications if its barrier properties are improved. Due to the current plastic waste crisis, we must reduce our plastic use. DOI: 10.1002/app.51707