---
The MSU School of Packaging was awarded a two-year, $450,000 National Science Foundation grant to design a high-barrier biodegradable paper (HB2P) as an alternative to plastics. Read more...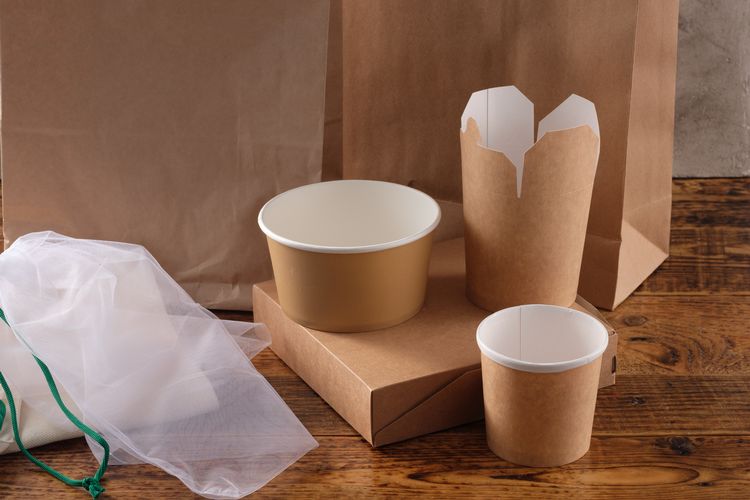 ---
"Many people do not know that 30% of the plastic that is produced today, it goes into the multilayer packaging," Rabnawaz said. "The problem is … even if you collect them, you cannot recycle them." Read more...
---
Thirty percent of plastic ends up in products that can't be recycled even if collected. DOE is investing in Spartan research to help fix that. Read more...
---
Did you know that the United States recycles less than 10% of its plastic waste? The remainder is sent to landfills. Keeping plastic waste out of landfills and water systems is a complicated problem that MSU's Muhammad Rabnawaz is working to simplify. Read more
---
"The credit for our innovations primarily goes to my research team who put the ideas to work and the collegiality and supportive leadership at the School of Packaging and College of Agriculture and Natural Resources."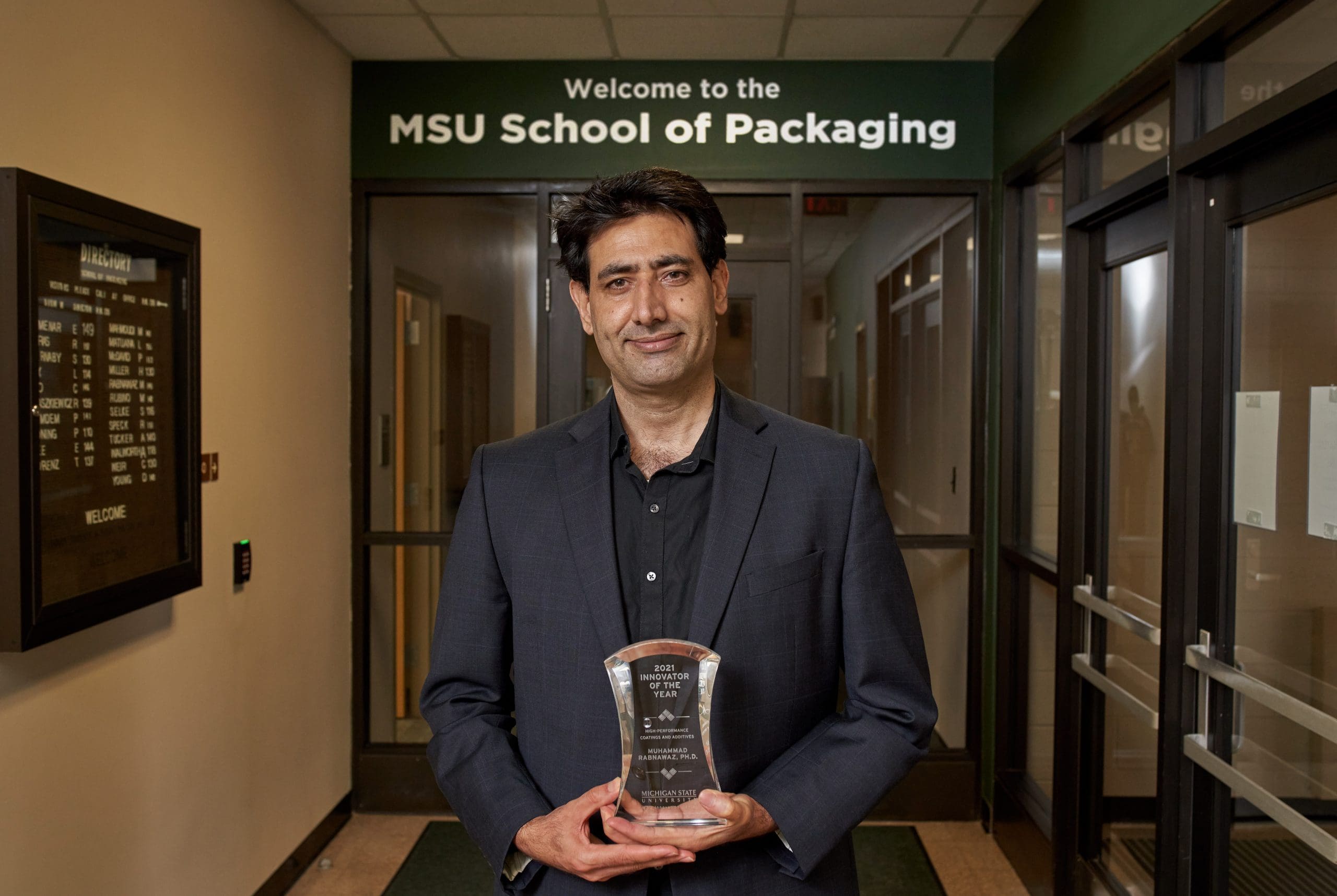 ---
This cover image, designed by Syeda Shamila Hamdani, Zhao Li, Ping Ruoqi, Emily Rollend, Muhammad Rabnawaz, depicts the utilization of a bilayer coating approach using poly (vinyl alcohol) (PVOH) and zein to enhance the water vapor and oxygen barrier properties of paper materials. Paper can offer viable alternatives to plastics in many packaging applications if its barrier properties are improved. Due to the current plastic waste crisis, we must reduce our plastic use. DOI: 10.1002/app.51707