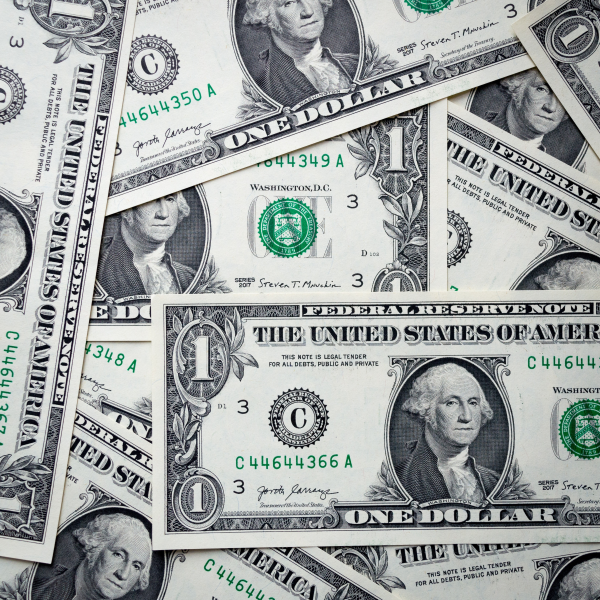 2020 Financial Education Impacts
January 13, 2023
By the numbers
Homeownership clients: 1,668
Money Management clients: 1,593
Foreclosure clients: 654
2020 brought new challenges due to the Covid-19 pandemic. Finance and Homeownership educators able to pivot and offer all our classes virtually. We developed new workshops and refreshed others to bring up to date information that applied to the current environment. In addition, we continued to provide one-on-one counseling via phone and Zoom sessions.
Homeownership education impacts
Homebuyers make decisions that require them to determine their own financial situations and what financial products are available on the market. Research suggests individuals may not accurately estimate their own financial status, including information about debt and creditworthiness, which leads to less desirable financial decisions. The MSU Extension Homeownership Education course assists homebuyers with up to six hours of education on these topics:
Advantages of homeownership and steps in the home-buying process
Understanding costs of homeownership and how to maintain the investment
Mortgage loan basics and why good credit is important
How to determine how much house can be afforded
The homeownership education program hosts guest speakers from the housing industry including local realtors, lending professionals, and home inspectors to provide additional local context and perspective into the home buying process. Participants can earn a certificate of completion that is a requirement for Michigan State Housing Development Authority (MSHDA) down payment assistance programs.
eHome is the online version of the Homeownership Education course. The program takes six to eight hours to complete. The materials are comprehensive, unbiased and consumer-oriented, with an emphasis on looking out for the homebuyer's best interests. Additional help and advice is available from the MSUE certified Housing Counselors. The course is available at www.eHomeAmerica.org/msue.
Homeownership education participant demographics
White: 59.3% (353)
Black: 33.6% (211)
Hispanic: 6.2% (37)
Other: 8.4% (50)
Annual income was less than $30,000 for 20.4% of the participants and less than $47,750 for 53.4% of our participants. In 2020, we were able to offer scholarships to low-income participants to attend our classes.
Program evaluations
Pre- and post-program evaluations revealed participants improved knowledge and skills.
As a result of this program (n=597):
96% are making changes to improve credit report and score
94% save money for home ownership
75% will get their home inspected by a reputable firm
78% will shop around for the best home insurance coverage
85% can identify best type of mortgage for needs
85% can identify down payment and closing requirements of loans
80% select realtor to be a buyer's agent
Educators reached class participants in 48 counties throughout Michigan and had several out of state attendees planning on moving to Michigan. Contributing Educators were Brenda Long, Jinnifer Ortquist, Teagen Lefere, Nancy Latham, Beth Waitrovich, Scott Matteson, Rob Weber and Beth Martinéz.
Macomb County (324)
Wayne County (304)
Kent County (179)
Oakland County (94)
Washtenaw County (79)
Genesee County (45)
Ingham County (35)
Alcona (17)
Ottawa County (11)
Saginaw County (10)
Eaton County (9)
Livingston County (9)
Isabella County (8)
Muskegon County (8)
Ionia County (7)
Montcalm County (7)
Clair County (7)
Allegan County (6)
Marquette (6)
Clinton County (4)
Bay County (4)
Clare County (3)
Monroe (3)
Jackson (3)
Gratiot (3)
Kalamazoo County (3)
Barry County (3)
Lapeer County (3)
Midland County (2)
Kalkaska (2)
Dickenson County (2)
Houghton County (2)
Leelanau County (2)
Newago County (2)
Baraga County (1)
Berrien County (1)
Hillsdale County (1)
Osceola County (1)
Sanilac County (1)
Shiawassee County (1)
Ogemaw County (1)
Van Buren (1)
Montmorency (1)
Mecosta (1)
Mason (1)
Luce (1)
Iosco (1)
Gladwin (1)
Out of State (12)
Satisfaction ratings
Overall, how would you rate the quality and effectiveness of the educational program you received?
68% responded "Excellent"
26% responded "Very good"
How effective were the educational services in locating resources that you needed?
69% responded "Very effective"
27% responded "Effective"
How helpful were the educational services in reducing the stress you felt regarding finances?
64% responded "Very helpful"
29% responded "Helpful"
To what extent would you say the educational program you received will help you keep your home in the future?
63% responded "A very great extent"
30% responded "A great extent"
If you knew someone who was in a situation similar to yours, how likely would you be to recommend the educational program?
82% responded "Definitely"
16% responded "Probably would"
If in the future you needed another program that MSU Extension offered, how likely would you be to utilize us?
77% responded "Definitely"
22% responded "Probably would"