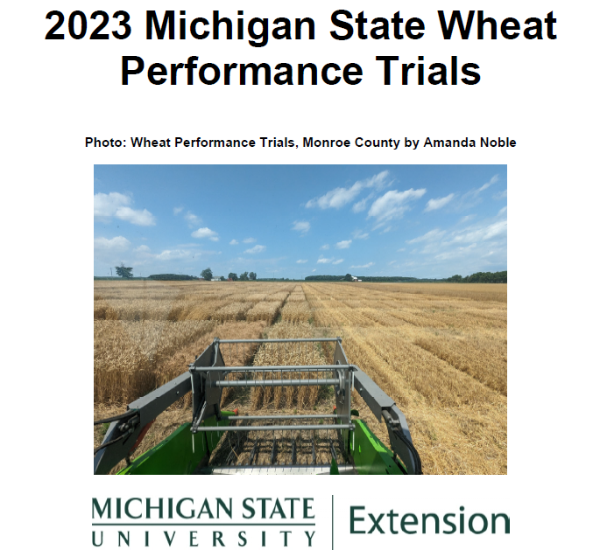 2023 Michigan Wheat Performance Trials
DOWNLOAD
August 4, 2023 - Author: Dennis Pennington, Eric Olson, Amanda Noble
The 2023 State Wheat Performance Trial entries were planted in seven counties: Isabella, Hillman, Ingham, Huron, Montcalm, Sanilac and Tuscola.
Seven of our experimental sites are on private farmland. We are extremely grateful to those growers for accommodating our work and all of the associated inconveniences. Funding for the high-management trial inputs was provided by the Michigan Wheat Program.
Questions and comments regarding the research reported here should be directed to Dennis Pennington at pennin34@msu.edu or 269-832-0497.