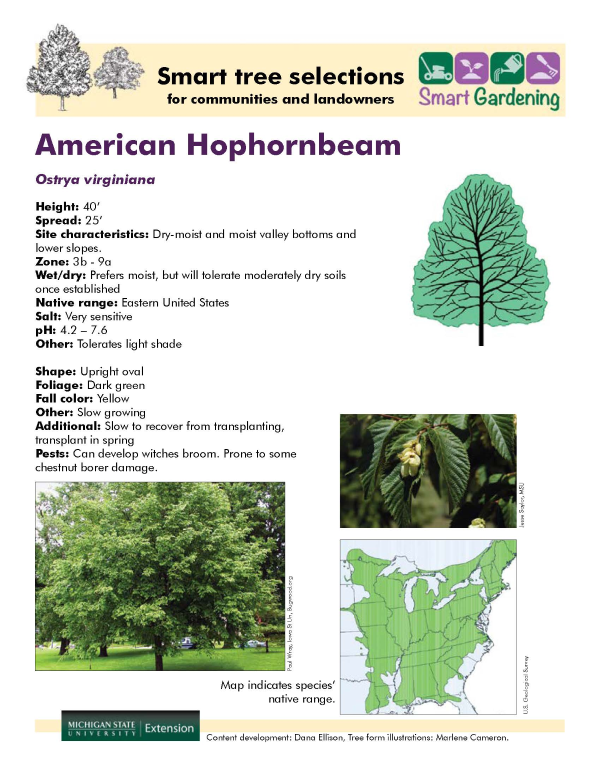 American Hophornbeam
DOWNLOAD FILE
March 11, 2016 - Author: Bert Cregg

Ostrya virginiana
Height: 40'
Spread: 25'
Site characteristics: Dry-moist and moist valley bottoms and lower slopes.
Zone: 3b - 9a
Wet/dry: Prefers moist, but will tolerate moderately dry soils once established
Native range: Eastern United States
Salt: Very sensitive
pH: 4.2 – 7.6
Other: Tolerates light shade
Shape: Upright oval
Foliage: Dark green
Fall color: Yellow
Other: Slow growing
Additional: Slow to recover from transplanting, transplant in spring
Pests: Can develop witches broom. Prone to some chestnut borer damage.
See full list of smart tree selections for communities and landowners