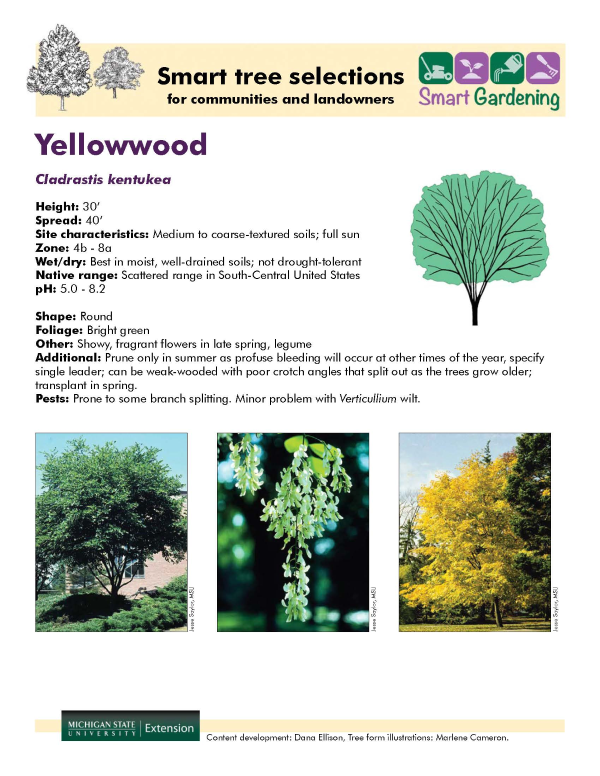 Yellowwood
DOWNLOAD FILE
March 11, 2016 - Author: Bert Cregg

Cladrastis kentukea
Height: 30'
Spread: 40'
Site characteristics: Medium to coarse-textured soils; full sun
Zone: 4b - 8a
Wet/dry: Best in moist, well-drained soils; not drought-tolerant
Native range: Scattered range in South-Central United States
pH: 5.0 - 8.2
Shape: Round
Foliage: Bright green
Other: Showy, fragrant flowers in late spring, legume
Additional: Prune only in summer as profuse bleeding will occur at other times of the year, specify single leader; can be weak-wooded with poor crotch angles that split out as the trees grow older; transplant in spring.
Pests: Prone to some branch splitting. Minor problem with Verticullium wilt.
See full list of smart tree selections for communities and landowners