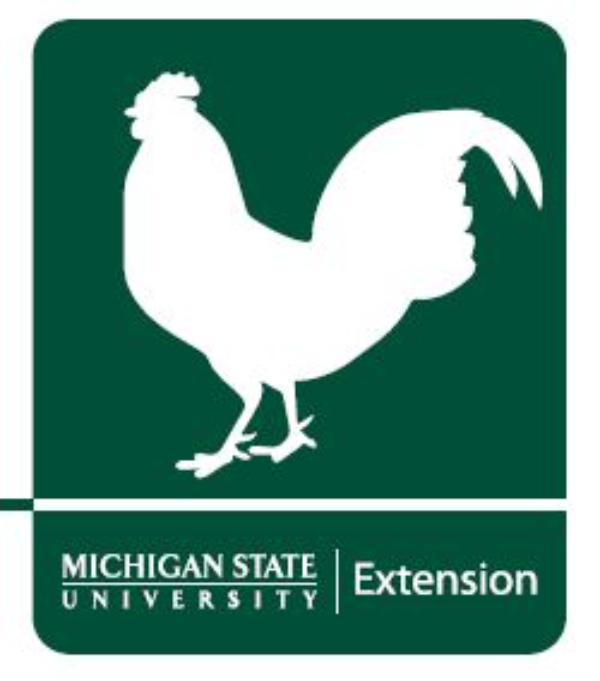 Breed Class & Fitting & Showmanship Alternatives to Live Bird Activities at 4-H & Youth Poultry-Related Shows & Events
DOWNLOAD
June 16, 2022 - Author: Michigan State University Extension
On May 10, 2022, the Michigan Department of Agriculture and Rural Development (MDARD) announced they would stop all 2022 poultry and waterfowl exhibitions in Michigan until such a time that the state goes 30 days without a new detection of highly pathogenic avian influenza (HPAI) in domestic poultry. On June 11, 2022, MDARD lifted the stop on all 2022 poultry and waterfowl exhibitions in Michigan as the state had gone 30 days without a new detection of HPAI in domestic birds.
Despite reaching this important benchmark, HPAI continues to be detected in wild birds throughout the state. In the event MDARD decides another stop is necessary to protect domestic flocks or if local fair boards decide note to offer live poultry shows at their respective fairs, Michigan State University (MSU) Extension has identified opportunities for 4-H'ers with avian-related projects to showcase their work. The following approved alternatives to poultry shows and other live bird activities can offer valuable learning experiences in the project area.
Breed Class & Fitting & Showmanship Alternatives
Descriptions of the approved substitutions for youth poultry shows follow. These are the only alternative class options that will be accepted at 4-H shows and exhibitions to replace traditional breed classes and fitting and showmanship involving live birds. County 4-H programs are not permitted to create their own alternatives for these classes.
Fitting & Showmanship With Life-Like Bird Models
Many MSU Extension offices already have life-like bird models that can be used in fitting and showmanship
contents. If counties do not have access to an existing model, they may purchase a Hansa brand plush bird online. Judges should use the 4-H Poultry Modified Showmanship Score Sheet to score each youth's performance and place the classes just as they would if the birds being shown were alive. Sample question lists will be provided to MSU Extension staff and judges along with the modified score sheets. The modified score sheet will include criteria such as appearance and attitude of the exhibitor, showmanship skills with the model bird, knowledge of the poultry industry, and of biosecurity and avian influenza.
Exhibitors must wear clean clothing and shoes (or boot coverings) to participate. Before handling the life-like bird model, exhibitors must sanitize their hands. After completing the show and returning to their home flocks, exhibitors should change their clothing and shoes before having any contact with their own birds.
Interview Judging
Members can demonstrate their knowledge of the breed characteristics of their own show birds, answer poultry management and industry questions, and discuss biosecurity protocols with the judge. The judge will use the Danish rating system (with A, B and C awards) to evaluate the class based on the entrants' knowledge and skill. Sample questions can be found online. Note: Participants should bring a
photo of their bird to help with breed evaluation.
Virtual Showcases
Fairs may choose to host a virtual showcase for poultry exhibitors and may select the platform of their choice. MSU Extension and Michigan 4-H have contracted with FairEntry; this system is available to all counties, along with support and related resources provided by MSU Extension, for a reduced fee However, each local county can make their own decision about which platform they will use.
In virtual showcases, youth submit photos or videos of their projects to be showcased online. View www.canr.msu.edu/resources/virtual-learning-showcasepoultry-classes-and-tips for more information about
class options that can be considered and how to collect photos and images.
Additional virtual showcase resources for staff can be found online. Additional virtual showcase resources for youth can also be found online.