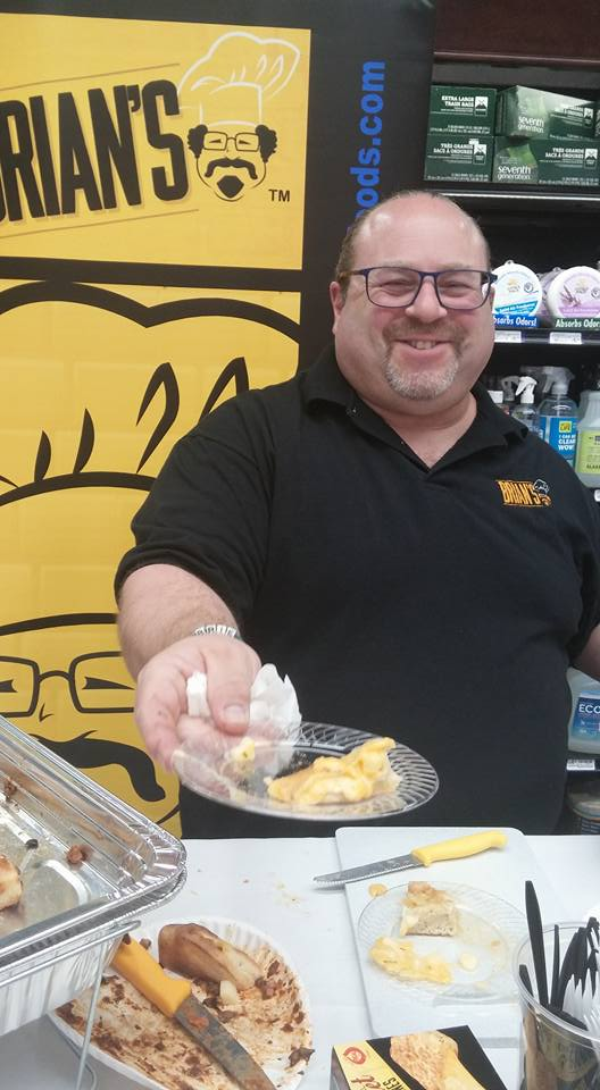 Brian's Foods
DOWNLOAD FILE
Another Making It In Michigan Success Story: Brian's Foods
For over 25 years, Brian Jacobs has been involved in the food service industry. He spent a number of years learning the business and waiting for the right opportunity to launch his own. The opportunity finally came when he was able to buy Jerusalem Pizza in Southfield, Michigan. With Brian at the helm, Jerusalem Pizza became known for its quality gourmet products. Jerusalem is a Kosher, dairy, vegetarian pizza shop that features traditional and unique pizza recipes along with gourmet calzones.
As demand for his products grew, Brian realized the only way to meet the need was to bring his products to local supermarkets and the idea for Brian's Foods was born. Brian consulted with the MSU Product Center at the onset to help in thinking through the business model and identifying potential customers and opportunities. After being encouraged to present the calzones at the Making It In Michigan Marketplace Trade Show and meeting potential buyers, Brian launched at 11 Busch's stores in June of 2015 and over 100 Michigan Kroger stores in December 2015.
Brian's Foods currently produces fully baked gourmet calzones in five different flavors—classic pizza, pizza supreme, cheese lovers, mushroom medley and potato and cheese. The calzones come frozen and can be warmed in the oven, the microwave, or can just be thawed and eaten. All Brian's Foods are Vegetarian, Non-GMO and OU-D Kosher.
The products are now sold in several retailers in southwest Michigan. Brian is also working through Dairy Fresh distributors to bring their calzones to new stores in Michigan and surrounding states. He also plans to expand the calzone line offering additional flavors and sizes and meet increasing demand from all around the country.

"Our MSU Innovation Counselor provided Brian and I with direction to keep us focused and on task," states Director of Operations Steve Katz. "Through the MSU Product Center, we were presented with invaluable resources for developing the production process. At the suggestion that we present our calzones at the trade show, we were able to successfully launch with two major Michigan retailers."