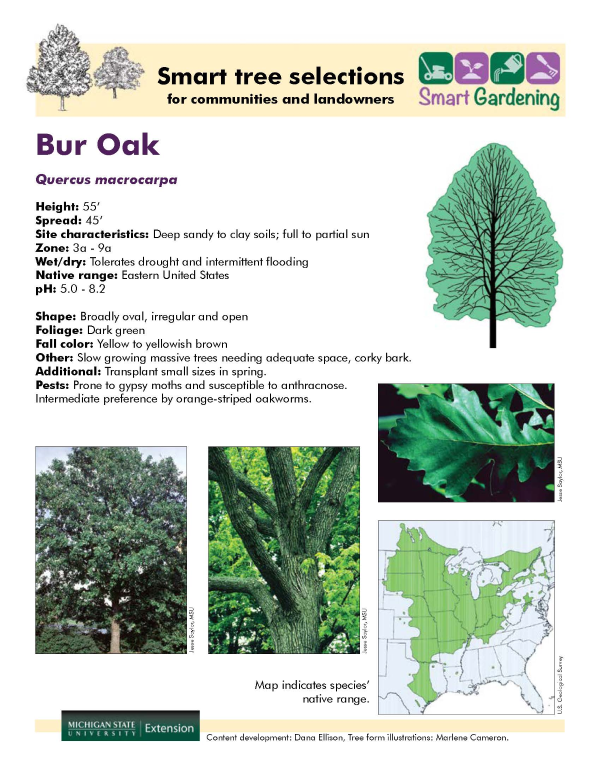 Bur Oak
DOWNLOAD
March 11, 2016 - Author: Bert Cregg

Quercus macrocarpa
Height: 55'
Spread: 45'
Site characteristics: Deep sandy to clay soils; full to partial sun
Zone: 3a - 9a
Wet/dry: Tolerates drought and intermittent flooding
Native range: Eastern United States
pH: 5.0 - 8.2
Shape: Broadly oval, irregular and open
Foliage: Dark green
Fall color: Yellow to yellowish brown
Other: Slow growing massive trees needing adequate space, corky bark.
Additional: Transplant small sizes in spring.
Pests: Prone to gypsy moths and susceptible to anthracnose. Intermediate preference by orange-striped oakworms.
See full list of smart tree selections for communities and landowners