Common waterhemp
June 10, 2015
Amaranthus rudis L. Amaranthaceae (Amaranth family)
Life cycle
Erect summer annual.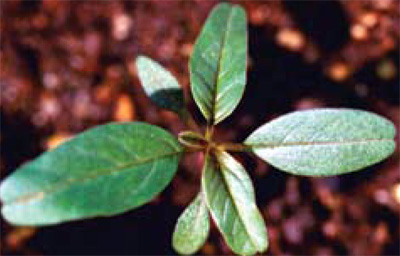 Waterhemp seedling.
Leaves
As in pigweed species, cotyledons are eggshaped with a prominent midvein and reddish tinted undersides. First true leaves are lanceshaped with notched tips. Long, narrow leaves grow alternately and are smooth and shiny.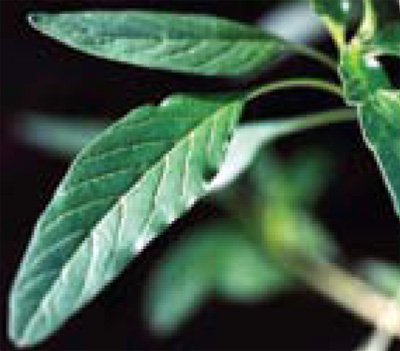 Waterhemlp lanceolate leaf.
Stems
Stems are smooth, erect and branching, and can grow up to 8 feet tall.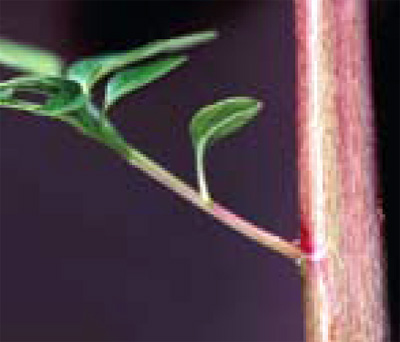 Waterhemp smooth stem.
Flowers and fruit
Small, greenish flowers are found on long, slender seedheads. Plants are dioceous, being either male or female. Male flowers have five petals, females have one or none. Both have short bracts. Seeds are small, round, black and shiny.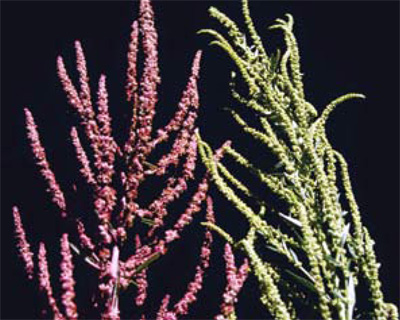 Waterhemp inflorescense.
Reproduction
Seeds.
Print a PDF of this page: Common waterhemp