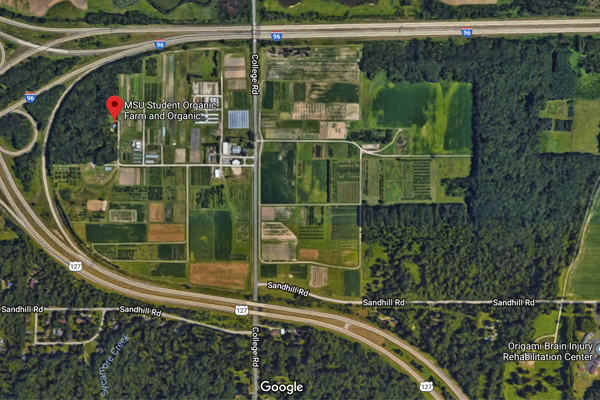 Creating a Google Maps Field Map
DOWNLOAD FILE
Author: Phillip Tocco
An accurate map of your farm is a foundation piece in your GAP manual. Without a clearly drawn map with your fields delineated, it will be difficult for you to prove to your auditors that you can provide a full traceback of your farm's products. In addition, you may be able to see potential risks in the aerial view of the farm that you might not have noticed before.
Your field map should contain the name, address and contact information of your farm as well as the fields outlined and labeled with the current year's crop. If you put together a field map in Microsoft Word, updating information from year to year is easy.
Using a Google Map picture as a base for your Field map is pretty straightforward. The steps are outlined for you below.
1. Go to Google Maps by clicking on the "Maps" link in the upper left hand corner of the Google home page. See the link circled in the picture below.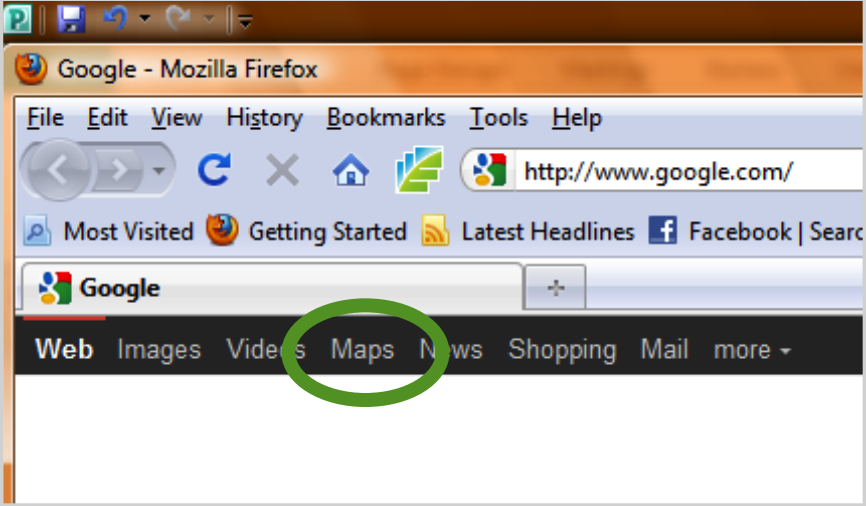 2. Enter the address in the search bar. See the search bar circled in the picture below. Pressing the magnifying glass button will bring up the area if it does not automatically come up.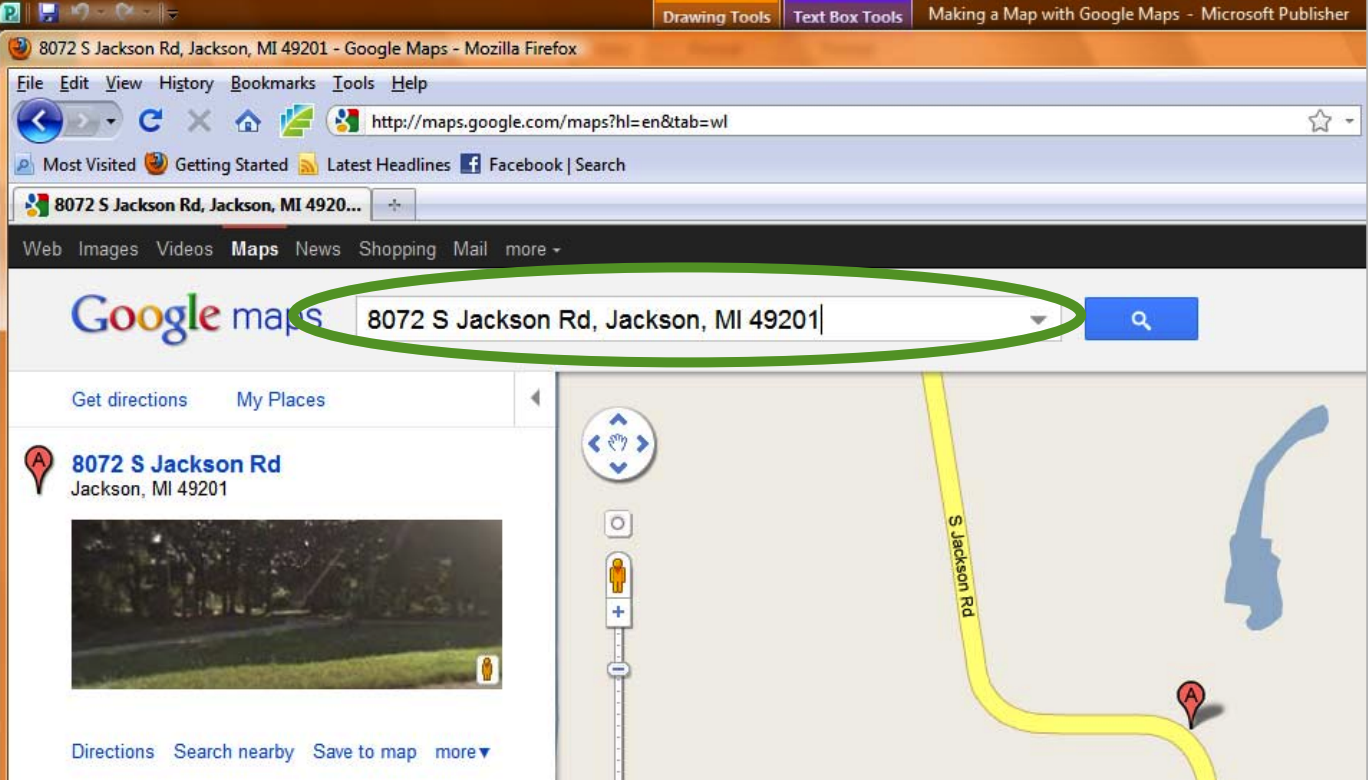 3. Toggle on the satellite imagery by pressing the "Satellite" button. The Satellite button is circled below. Pressing it will bring up the aerial photography.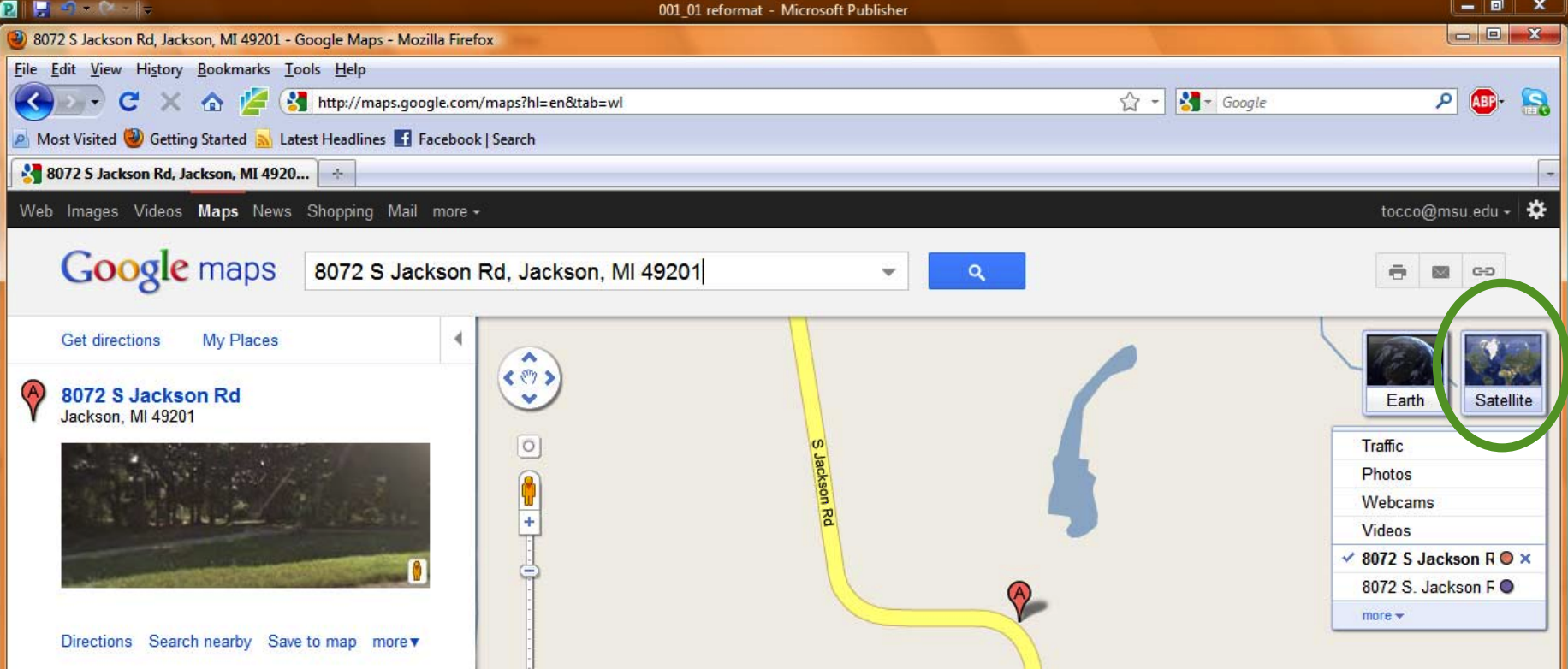 4. Adjust the map to capture the fields you want by dragging them into view on the screen. Then press the print screen button in the upper right hand corner on your keyboard. Open the "Paint" program on your computer. You can find it in the Accessories folder. "Paint" is circled in the picture below.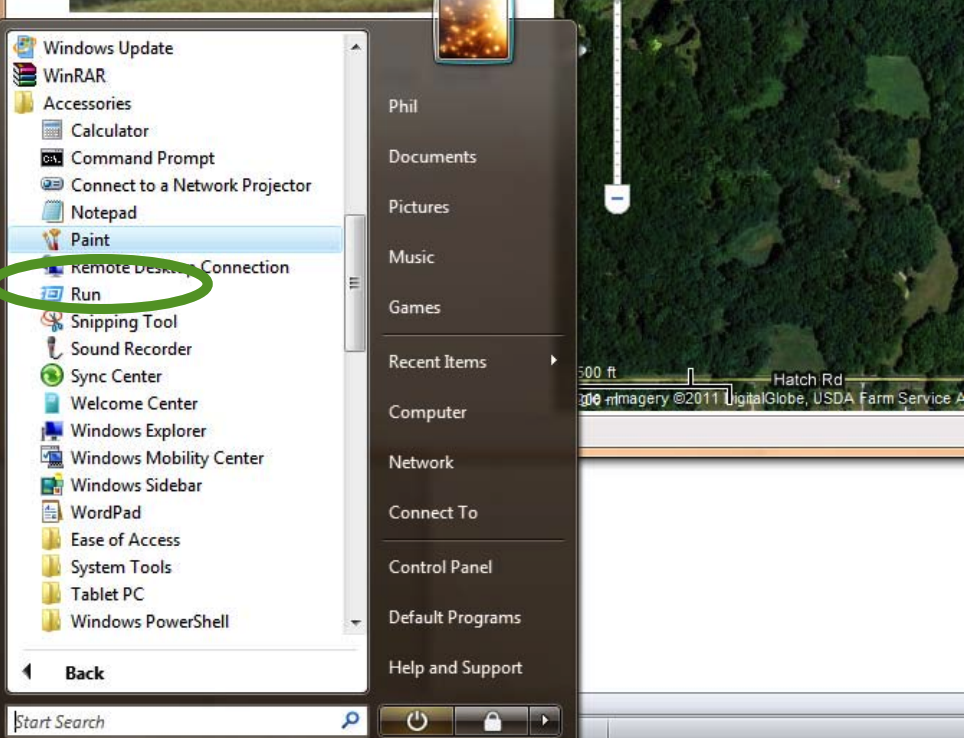 5. Once the program opens, paste the screen in the blank open window. The two screenshots below show the before and after pasting into a Paint window.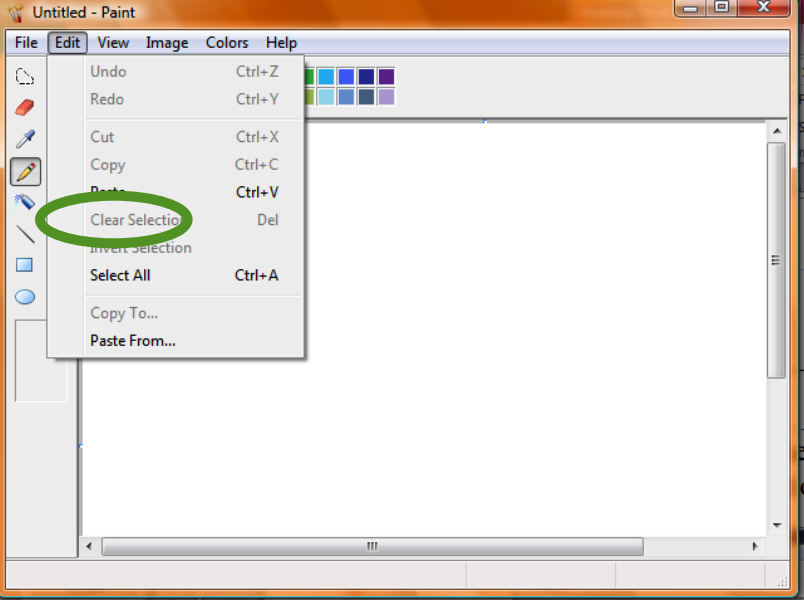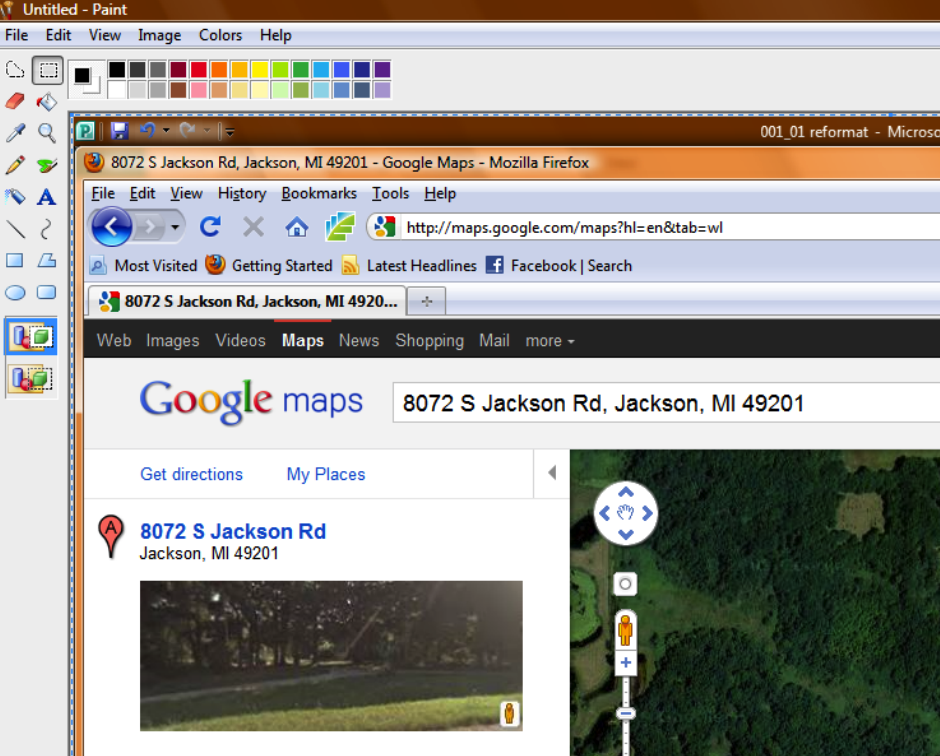 6. Cut the area of the map you want and save it as a JPEG file for import into Word or another word processing program.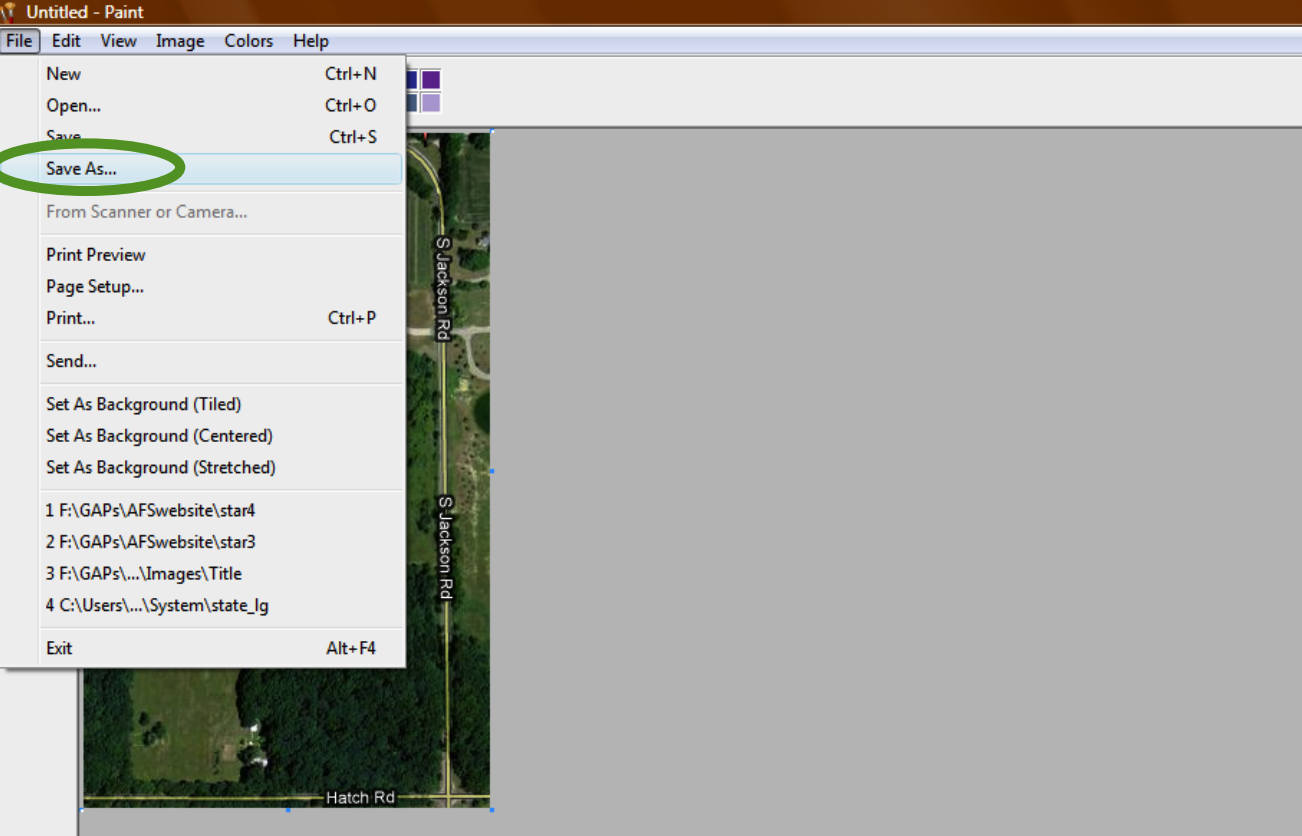 7. Open Microsoft Word and insert the JPEG into the new Document. You can see the insert picture button circled in the screenshot below.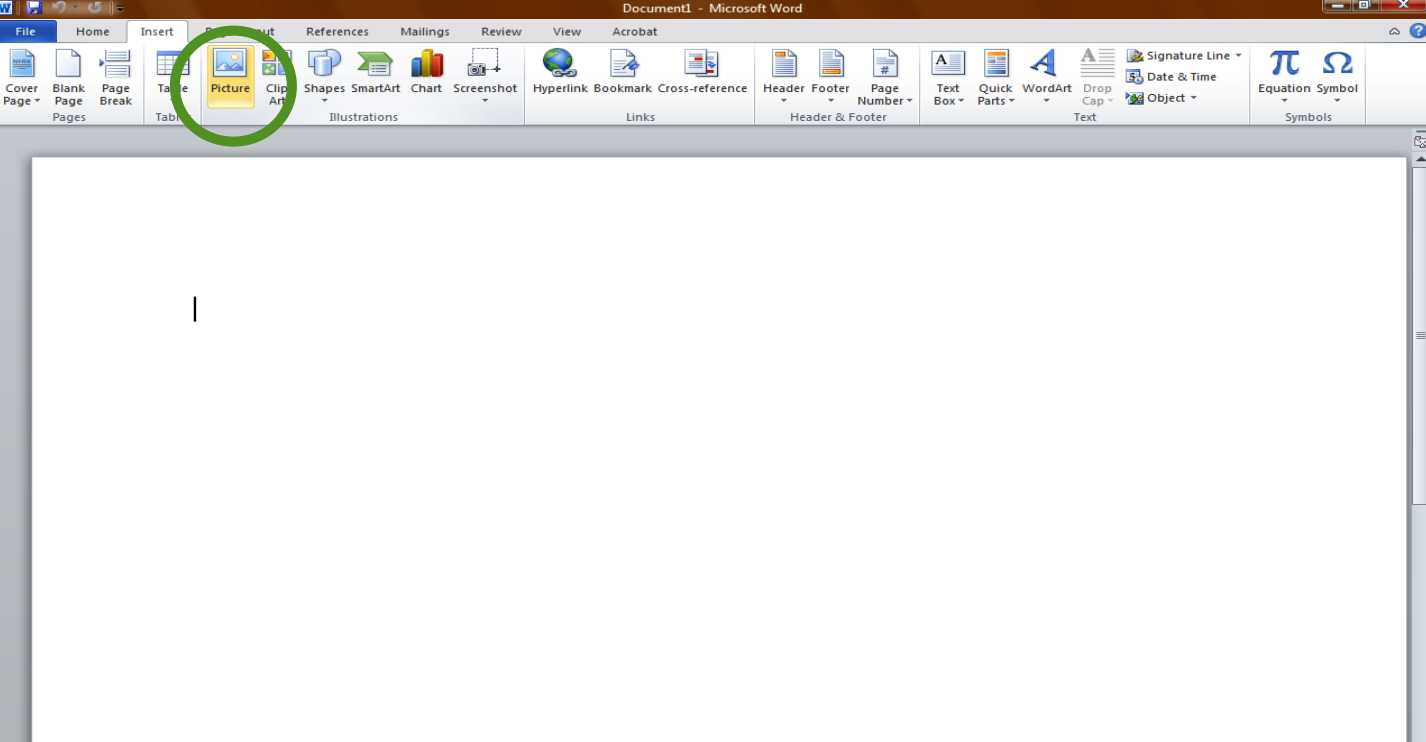 8. Add the title and contact information around the map. Then either use the box tool or draw boxes around each of your fields. It's helpful also to delineate on this map septic leach fields, chemical storage, mixing and loading areas, as well.