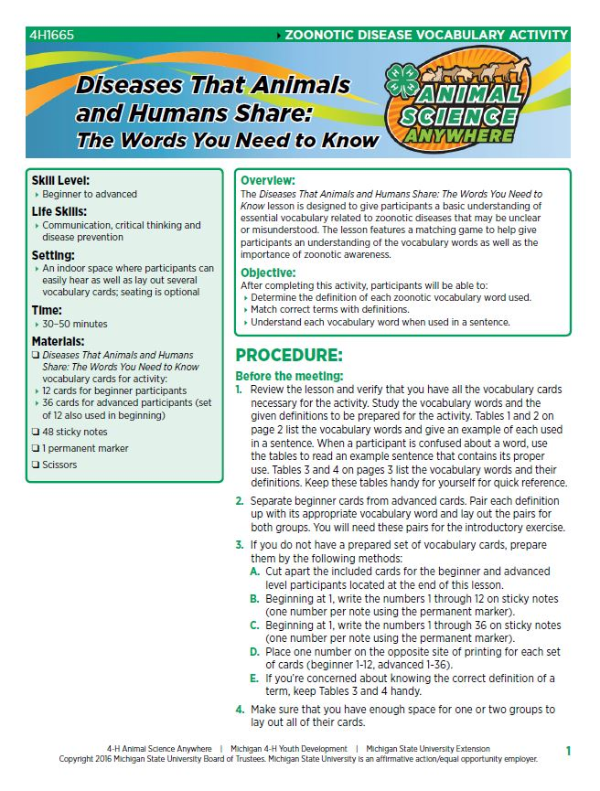 Diseases that Animals and Humans Share: The words you need to know
DOWNLOAD FILE
September 13, 2019
Overview
The Diseases That Animals and Humans Share: The Words You Need to Know lesson is designed to give participants a basic understanding of essential vocabulary related to zoonotic diseases that may be unclear or misunderstood. The lesson features a matching game to help give participants an understanding of the vocabulary words as well as the importance of zoonotic awareness.
Objectives
After completing this activity, participants will be able to:
Determine the definition of each zoonotic vocabulary word used.
Match correct terms with definitions.
Understand each vocabulary word when used in a sentence.
Resources