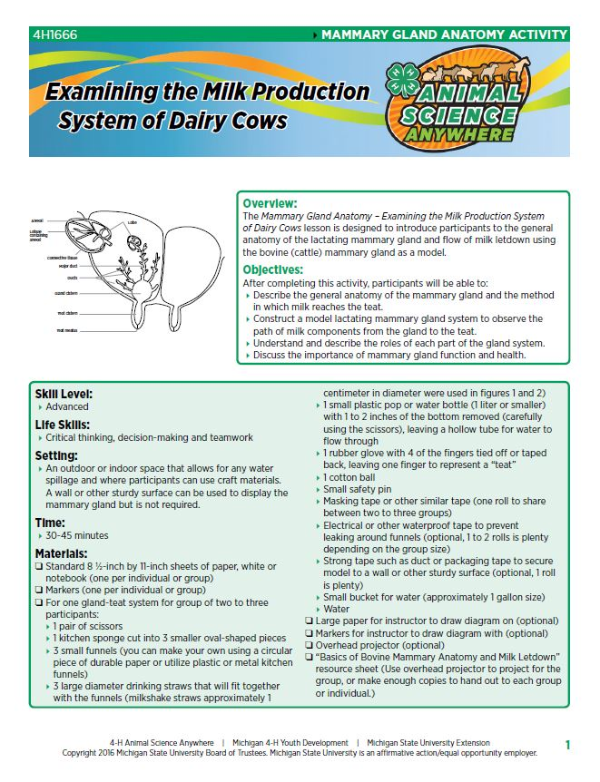 Examining the Milk Production System of Dairy Cows
DOWNLOAD FILE
September 13, 2019
Overview
The Mammary Gland Anatomy – Examining the Milk Production System of Dairy Cows lesson is designed to introduce participants to the general anatomy of the lactating mammary gland and flow of milk letdown using the bovine (cattle) mammary gland as a model.
Objectives
After completing this activity, participants will be able to:
Describe the general anatomy of the mammary gland and the method in which milk reaches the teat.
Construct a model lactating mammary gland system to observe the path of milk components from the gland to the teat.
Understand and describe the roles of each part of the gland system. Discuss the importance of mammary gland function and health.