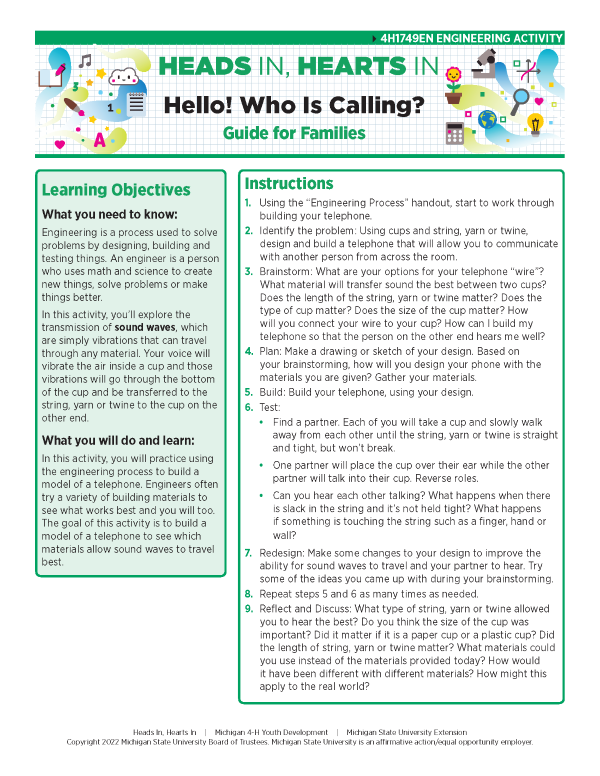 Heads In, Hearts In: Hello! Who Is Calling?
DOWNLOAD
June 20, 2022 - Author: Michigan State University Extension
What you need to know:
Engineering is a process used to solve problems by designing, building and testing things. An engineer is a person who uses math and science to create new things, solve problems or make things better. In this activity, you'll explore the transmission of sound waves, which are simply vibrations that can travel through any material. Your voice will vibrate the air inside a cup and those vibrations will go through the bottom of the cup and be transferred to the string, yarn or twine to the cup on the other end.
What you will do and learn:
In this activity, you will practice using the engineering process to build a model of a telephone. Engineers often try a variety of building materials to see what works best and you will too. The goal of this activity is to build a model of a telephone to see which materials allow sound waves to travel best.