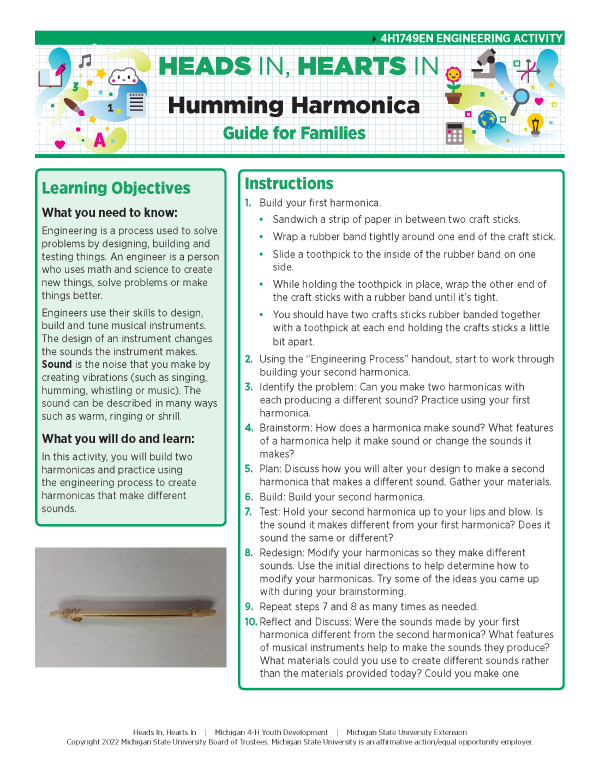 Heads In, Hearts In: Humming Harmonica
DOWNLOAD FILE
June 20, 2022 - Author: Michigan State University Extension
What you need to know:
Engineering is a process used to solve problems by designing, building and testing things. An engineer is a person who uses math and science to create new things, solve problems or make things better. Engineers use their skills to design, build and tune musical instruments. The design of an instrument changes the sounds the instrument makes. Sound is the noise that you make by creating vibrations (such as singing, humming, whistling or music). The sound can be described in many ways such as warm, ringing or shrill.
What you will do and learn:
In this activity, you will build two harmonicas and practice using the engineering process to create harmonicas that make different sounds.