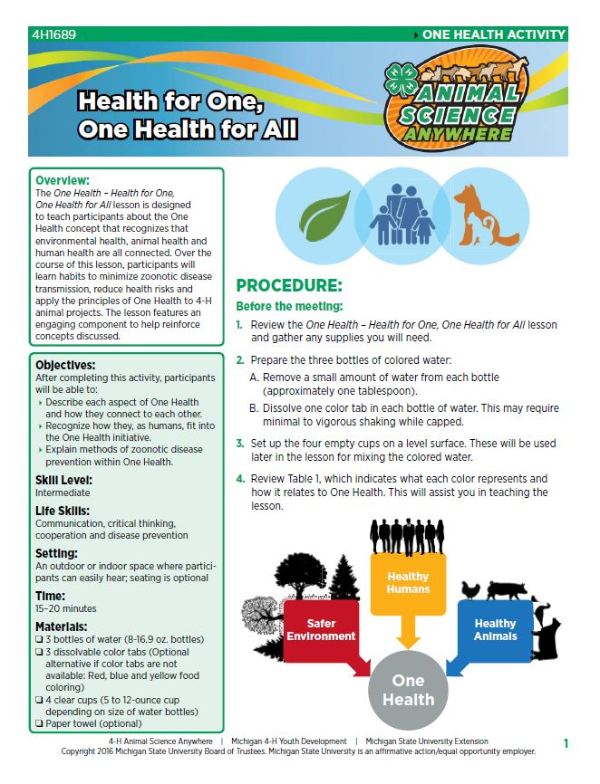 Heath for One, One Health for All
DOWNLOAD
September 13, 2019
Overview
The One Health – Health for One, One Health for All lesson is designed to teach participants about the One Health concept that recognizes that environmental health, animal health and human health are all connected. Over the course of this lesson, participants will learn habits to minimize zoonotic disease transmission, reduce health risks and apply the principles of One Health to 4-H animal projects. The lesson features an engaging component to help reinforce concepts discussed.
Objectives
After completing this activity, participants will be able to:
Describe each aspect of One Health and how they connect to each other.
Recognize how they, as humans, fit into the One Health initiative.
Explain methods of zoonotic disease prevention within One Health.