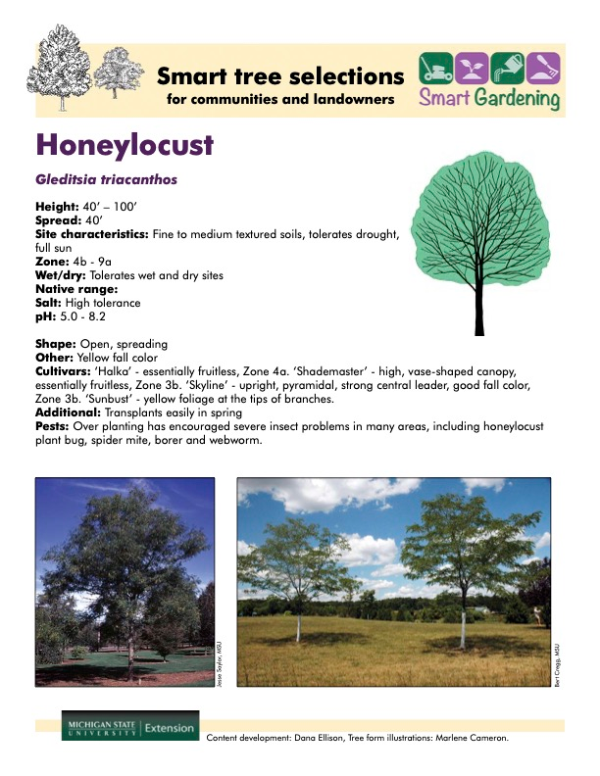 Honeylocust
DOWNLOAD
March 11, 2016 - Author: Bert Cregg

Gleditsia triacanthos
Height: 40' – 100'
Spread: 40'
Site characteristics: Fine to medium textured soils, tolerates drought, full sun
Zone: 4b - 9a
Wet/dry: Tolerates wet and dry sites
Native range: Salt: High tolerance
pH: 5.0 - 8.2
Shape: Open, spreading
Other: Yellow fall color
Cultivars: 'Halka' - essentially fruitless, Zone 4a. 'Shademaster' - high, vase-shaped canopy, essentially fruitless, Zone 3b. 'Skyline' - upright, pyramidal, strong central leader, good fall color, Zone 3b. 'Sunbust' - yellow foliage at the tips of branches.
Additional: Transplants easily in spring
Pests: Over planting has encouraged severe insect problems in many areas, including honeylocust plant bug, spider mite, borer and webworm.
See full list of smart tree selections for communities and landowners