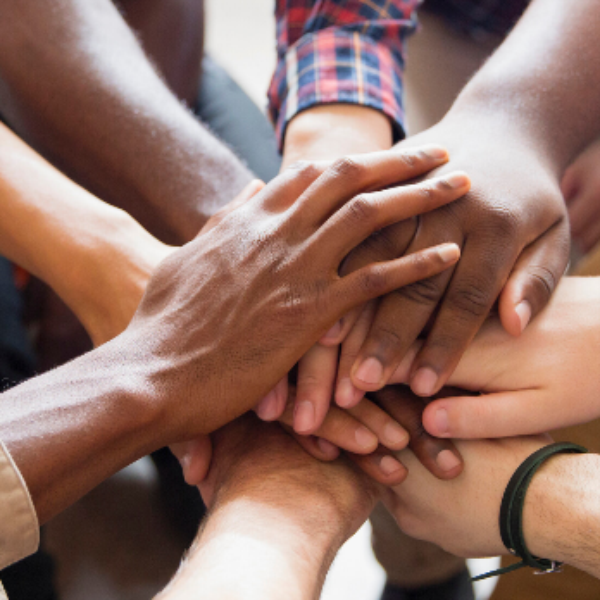 Lansing Area Substance Use Disorder Treatment Resource Guide
April 14, 2021
Medical Treatment Providers:
• Community Mental Health Authority of Clinton, Eaton, and Ingham Counties (CHA-CEI)
(517) 346-8313 - ceicmh.org
24-hour crisis services: (517) 346-8460
CHA-CEI provides services to support people in crisis, including emotional and behavioral challenges, intellectual and developmental disabilities, and individuals with substance use disorders.
• Mid-State Health Network (MSHN)
(844) 405-3095 - midstatehealthnetwork.org
MSHN is the Pre-Paid Inpatient Health Plan (PIHP), the link to Medicaid public services for mental health and substance use disorders for those residents of Ingham and surrounding counties.
• Ingham County Health Department Substance Use Disorder Resource Directory
Resource directory for individuals and families impacted by substance use disorder.


Inpatient Treatment Providers:
• Mid-Michigan Recovery Services
(517) 887-0226 - midmichiganrecoveryservices.org
24-hour crisis hotline: (800) 372-8460
Mid-Michigan Recovery Services is a drug and alcohol treatment agency. Residential and outpatient services. Mid- Michigan Recovery Services offers a full array of recovery services including detox, residential, outpatient, and recovery housing. Specialized services for pregnant and parenting individuals and families.
• Holy Cross Services
(844) 452-4767 - holycrossservices.org
Holy Cross Services provides substance use and mental health disorder treatment services including detox, residential, outpatient, and recovery housing. Supportive of the Recovery Oriented Systems of Care (ROSC) model of SUD treatment.
• RISE Recovery Community Men and Women's Recovery Housing
(517) 709-3389 - rrclansing.org
RISE Recovery assists individuals in need into treatment and provides supportive housing for those who complete treatment successfully as they transition back into society.

Behavioral Health and Outpatient Treatment Providers:
• Community Mental Health- Clinton County Counseling Center
(989) 224-6729 - ceicmh.org
Provides outpatient substance use disorder treatment- assessments, individual, group, and family counseling.
• Cristo Rey Community Center
(517) 372-4700 ext. 140- cristoreycommunity.org
Outpatient counseling and prevention program designed to meet the needs of BIPOC (Black, Indigenous, and other People of Color) people and women specialty services.
• Prevention and Training Services (P.A.T.S.) Lansing
(517) 323-8149 - patslansing.com
PATS provides an array of substance use disorder treatment services. Including relapse prevention treatment, outpatient, intensive outpatient, and assessments.
Family Support and Education:
• Families Against Narcotics (FAN) Ingham/Okemos
familiesagainstnarcotics.org/ingham-okemos
Ingham/Okemos FAN holds weekly support meetings on the fourth Tuesday of every month at 7 PM at University Lutheran Church 1020 S. Harrison Rd. East Lansing MI, 48823. All are welcome to attend.
Additional Ingham County Narcotics Anonymous meeting sites and times can be found online at na.org/meetingsearch/
• MSU Extension Michigan Substance Use, Prevention, Education and Recovery (MiSUPER)
canr.msu.edu/misuper/
The overall goal of the MiSUPER project is to increase awareness of opioid misuse in rural communities regarding prevention, addiction treatment options, and recovery support so that community members and healthcare professionals can recognize signs of misuse, suggest options for professional treatments, and support those in recovery.

Naloxone (Narcan) and Syringe Exchange:
• Ingham County Health Department
(517) 272-4123 - hd.ingham.org/
Provides Naloxone and application training.
• Lansing Syringe Access
(517) 258-2491
Provides access to safe disposal and exchange of syringes and Naxolone.
• Naloxone for All: Michigan
nextdistro.org/michigan
NEXT Naloxone is an online and mail-based opioid overdose response training platform that facilitates access to naloxone through the mail.
• MDHHS Map: Pharmacies Approved to Dispense Naloxone
Map of pharmacies approved to dispense naloxone.
• MDHHS Syringe Service Program Locator
https://www.michigan.gov/ssp
Map of syringe service programs in Michigan.
Statewide/National Resources:
• SAMHSA Behavioral Health Treatment Services Locator
findtreatment.samhsa.gov
Individuals can enter their zip code and be connected to local resources confidently and anonymously.
• SAMHSA's National Helpline – 1-800-662-HELP (4357)
samhsa.gov/find-help/national-helpline
Individuals can dial this helpline 24/7/365 to be connected to treatment resources, support groups, and community-based organizations in their area.
• MDHHS- Get Help Now- Behavioral Health Treatment Locator
michigan.gov/mdhhs
Access behavioral health resources by county.
• Michigan Opioid Collaborative (MOC)
michiganopioidcollaborative.org
This program can help providers determine if a particular patient is a good candidate for office-based MAT care and give guidance and recommendations on the patient monitoring required to ensure safe medication use.
• Michigan Opioid Prescribing Engagement Network (OPEN)
michigan-open.org
Michigan OPEN develops evidence-based practices for postoperative and acute care opioid prescribing.