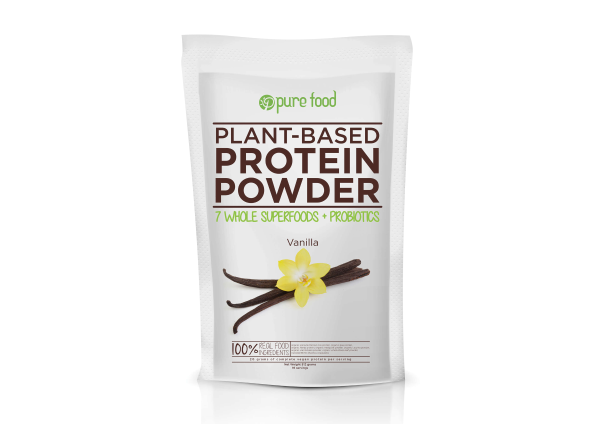 Pure Food Company
DOWNLOAD FILE
Another Making It In Michigan Success Story: Pure Food Company
Scott Christ started thinking about how to parlay his passion for health and wellness into a business in 2014. He wanted to build a business that allowed him to do work that was fulfilling, that would support his family, and that would let him to give back to the community. He had several ideas but none of them really filled an unmet need in the market. Finally, after pivoting several times he landed on the idea to start a natural food products business called Pure Food Company. His first product, which launched in August 2015, remains the only plant-based protein powder with organic, 100% real, superfood ingredients plus an added probiotic. The product line now features two flavors – raw cacao and vanilla.
Scott hand-packed the first 500 bags of protein powder himself and then found an Oak Park-based co-packer through the MSU Product Center but is currently in the process of finding a new manufacturer. Ninety-nine percent of Pure Food's sales come from online channels - on Amazon and directly through the website at purefoodcompany.com. For every bag sold they donate five meals to Michigan-based Forgotten Harvest and have donated over 5,000 meals to date.
In the short-term, Scott is focused on building the monthly subscription business online while continuing to increase sales of the two flagship products on Amazon while also expanding into other online retailers. He is also working on improving the taste of the current flavors while simultaneously creating new superfood powder blends.
"The MSU Product Center was instrumental in helping me better understand my market, partner with a manufacturer, and plan out my wholesale strategy," states owner Scott Christ. "The Making It In Michigan Conference also helped me build some great relationships and get the word out about my company."