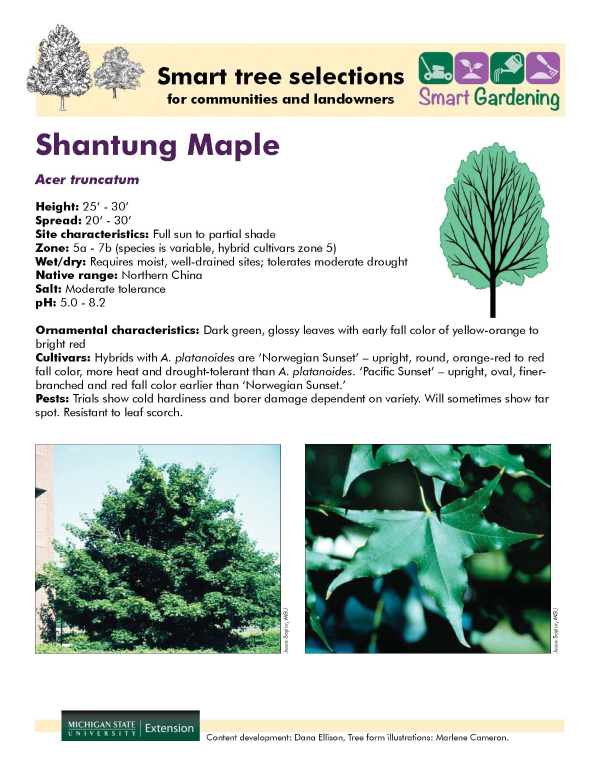 Shantung Maple
DOWNLOAD
March 11, 2016 - Author: Bert Cregg

Acer truncatum
Height: 25' - 30'
Spread: 20' - 30'
Site characteristics: Full sun to partial shade
Zone: 5a - 7b (species is variable, hybrid cultivars zone 5)
Wet/dry: Requires moist, well-drained sites; tolerates moderate drought
Native range: Northern China
Salt: Moderate tolerance
pH: 5.0 - 8.2
Ornamental characteristics: Dark green, glossy leaves with early fall color of yellow-orange to bright red
Cultivars: Hybrids with A. platanoides are 'Norwegian Sunset' – upright, round, orange-red to red fall color, more heat and drought-tolerant than A. platanoides. 'Pacific Sunset' – upright, oval, finer-branched and red fall color earlier than 'Norwegian Sunset.'
Pests: Trials show cold hardiness and borer damage dependent on variety. Will sometimes show tar spot. Resistant to leaf scorch.
See full list of smart tree selections for communities and landowners