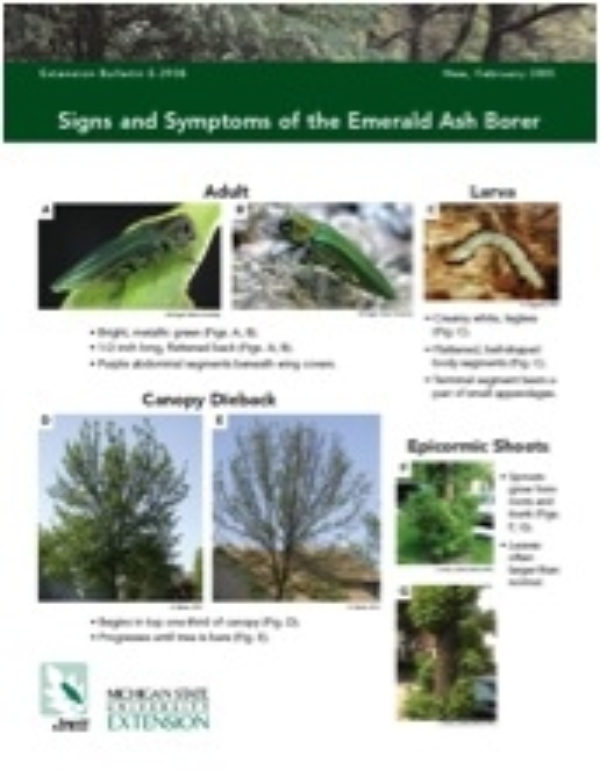 Signs and Symptoms of the Emerald Ash Borer (E2938)
DOWNLOAD FILE
September 5, 2017 - Author: Mary Wilson, MSU Extension
Adult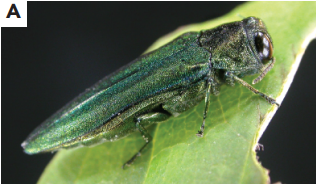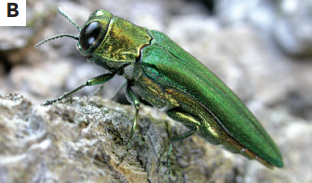 Bright, metallic green (Figs. A, B).
1/2 inch long, flattened back (Figs. A, B).
Purple abdominal segments beneath wing covers.
Larva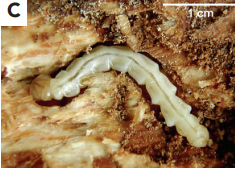 Creamy white, legless (Fig. C).
Flattened, bell-shaped body segments (Fig. C).
Terminal segment bears a pair of small appendages.
Canopy Dieback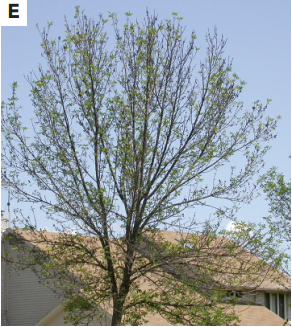 Bigins in the top one-third of canopy (Fig. D).
Progresses until tree is bare (Fig. E)
Epicormic Shoots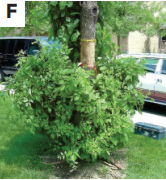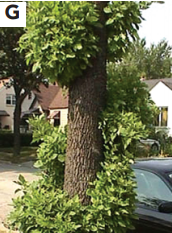 Sprouts grow from roots and trunk (Figs. F, G).
Leaves often larger than normal.
Bark Splitting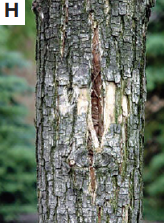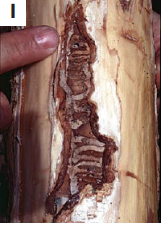 Vertical fissures on bark (Fig. H) due to callous tissue formation (Fig. I).
Galleries exposed under bark split.
Serpentine Galleries and D-shaped Exit Holes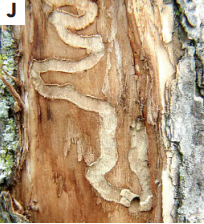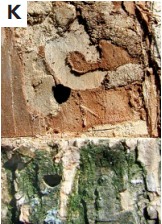 Larval feeding galleries typically serpentine (Fig. J).
Galleries weave back and forth across the woodgrain.
Packed with frass (mix of sawdust and excrement).
Adults form D-shaped holes upon emergence (Fig. K).
Increased Woodpecker Activity/Damage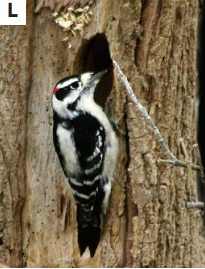 Several woodpecker species (Fig. L) feed on EAB larvae/pupae.
Peck outer bark while foraging (Fig. M).
Create large holes when extracting insects (Fig. M).