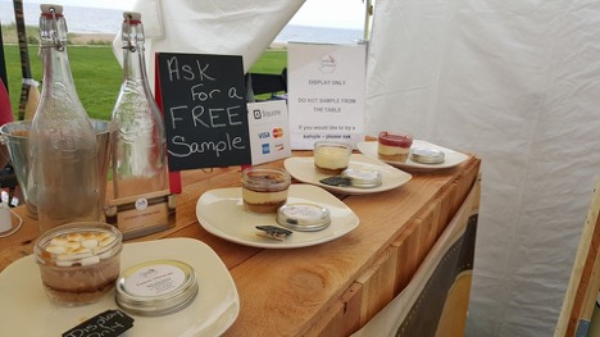 Simply Gourmand
DOWNLOAD FILE
Another Making It In Michigan Success Story: Simply Gourmand
Jessica Gourieux has always loved being in the food industry ever since she started waiting tables at 14. She started making cheesecake her senior year of high school, which quickly became the requested dish for her to bring to family functions. Soon, friends and family were telling her that she should sell her cheesecake. She decided to test it out at an early business she was working for, taking in a full 10" cheesecake and selling it by the slice to customers and generally selling out by the afternoon.
After returning to college for her business degree, she decided to do a business plan for a food truck for her final project. She began testing out selling cheesecake as a business, changing the packaging from plastic clamshells to baking directly in mason jars.
This year she is selling her cheesecakes at several different festivals, fairs, and events to prove there is a demand for a specialty cheesecake. Jessica is currently using two different incubator kitchens located in Lapeer and Bad Axe. She is in the process of getting her own licensed kitchen towards the end of July and is also adding an employee to help with baking and handle festivals. She also hopes to buy a building in the next two years to open a cheesecake and coffee bar.
Simply Gourmand cheesecakes are also available for sale online at www.sgcheesecakes.com.
"I began using the MSU Product Center after my aunt recommended it to me," states Owner Jessica Gourieux. "They were able to help me find a licensed kitchen to use, reviewed my packaging ideas and labels. The Product Center has also helped me to make many business connections with people that can help me to grow my business from creating a custom shipping package to some of the festivals that I do."