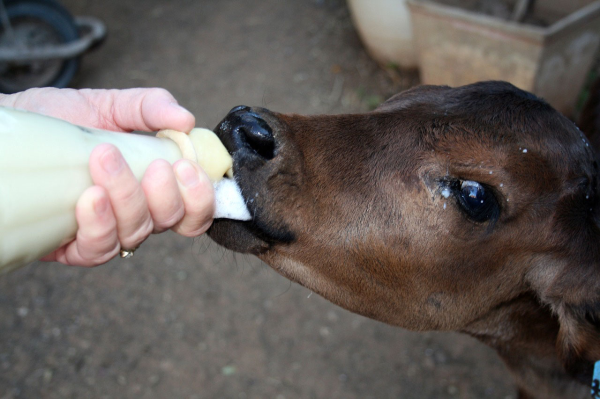 Transfer of passive immunity in calves evaluation tool
DOWNLOAD
September 15, 2023 - Author: Victor Malacco, Michigan State University Extension and Camila Lage, Cornell Cooperative Extension – SWNY team
This spreadsheet will help farmers evaluate the transfer of passive immunity in calves.
Importance of evaluating FPT in your farm
Allows monitoring and assessing passive immunity transfer's effectiveness in your herd.
Helps identify potential issues or gaps in colostrum management practices.
Enables timely intervention and adjustments to improve passive immunity transfer rates.
Facilitates informed decision-making for breeding and culling strategies based on the data trends.
Provides valuable information for veterinarians and consultants to offer targeted advice and support.
Evaluating immunoglobulin passive transfer is crucial for dairy farmers to ensure herd health and long-term profitability. By implementing effective colostrum management practices and evaluating TPI using indirect measurements, farmers can identify cases of FPT and take necessary actions to mitigate its impact. Understanding the link between TPI and calf health, growth, and long-term productivity can guide farmers in optimizing their calf management practices. Continual research and monitoring of TPI in dairy operations will contribute to the overall success and sustainability of the dairy industry.