FSP Colleagues Reflect, Share Insights at Workshop in Washington DC
March 14, 2019
Since 2013, the Feed the Future Innovation Lab for Food Security Policy (FSP) has implemented a robust program on policy research and capacity development to generate policy-relevant evidence and analysis to achieve the objectives of Global Food Security Strategy (GFSS)—i.e., inclusive and sustainable agriculture-led economic growth, strengthened resilience among people and systems, and a well-nourished population, especially women and children.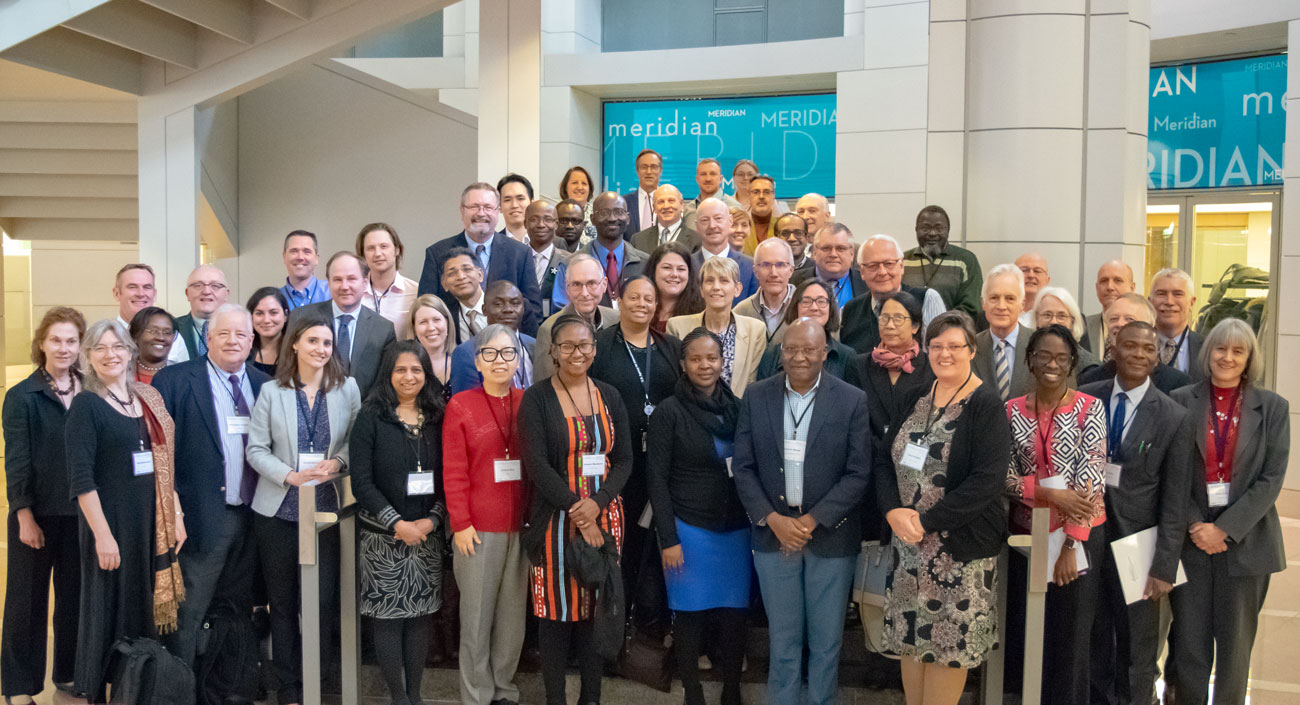 Early this month, FSP researchers from all three consortium member institutes (Michigan State University, IFPRI, and University of Pretoria) gathered in Washington DC for the Innovation Lab for Food Security Policy Reflection Workshop. This event was organized in partnership with the USAID Bureau for Food Security (BFS) and served as a platform for FSP researchers to share their work and insights from the past five years, reflect on major achievements, and discuss ongoing challenges and future priorities.
"The overall mission of FSP-IL is to promote inclusive agrifood system productivity growth, improved nutritional outcomes, and enhanced livelihood resilience through improved policy environments." said Mywish Maredia, Director of FSP Innovation Lab in her opening remarks. "We put together this event to reflect on the progress, achievements, and lessons learned from the past five years of implementation of FSP towards this mission.
"We take a broad view of agriculture, including the farm and off-farm parts of the agrifood system, and strive to increase countries' capacity to generate policy-relevant evidence and analysis," said Maredia. "The underlying belief system of FSP is that this knowledge, when utilized by stakeholders, improve policy formulation and implementation throughout the food system. A major objective of this workshop was to share this knowledge with USAID, a key stakeholder and the main funder of the FSP Innovation Lab."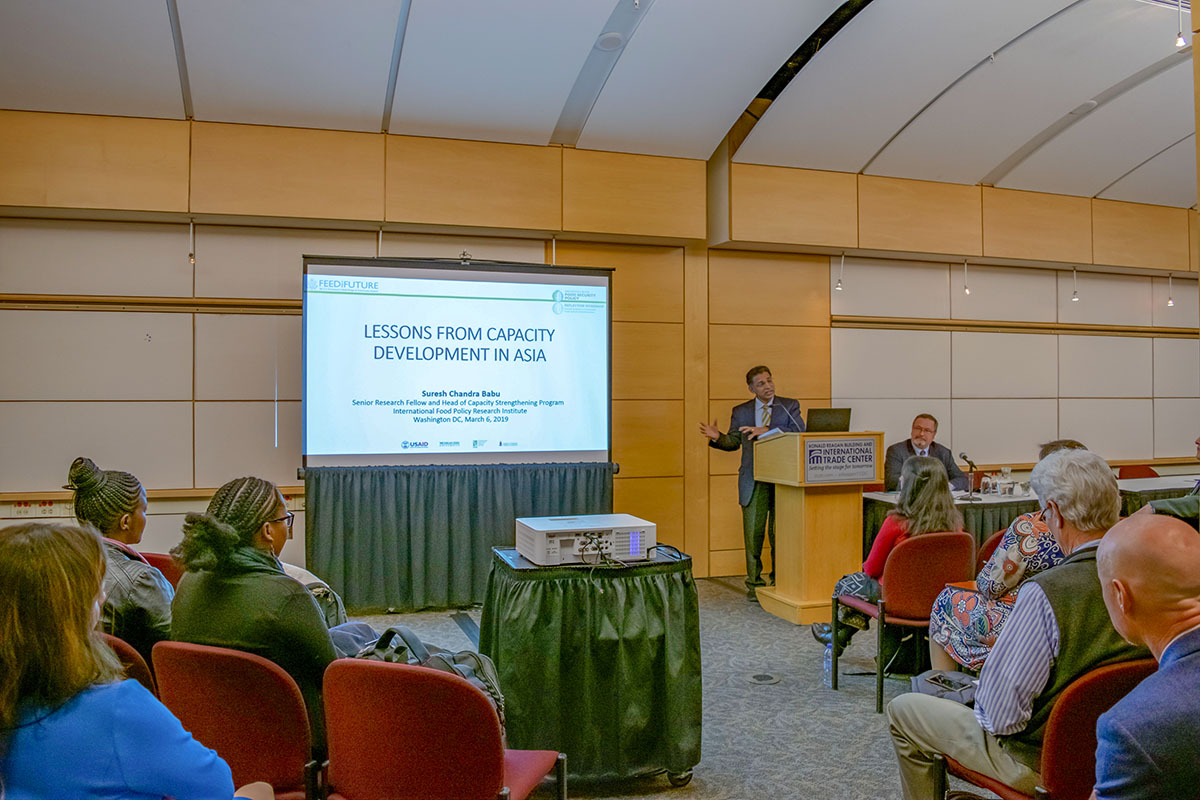 This multi-day event attracted more than 100 scholars, researchers, administrators, and partners from MSU, IFPRI, University of Pretoria, USAID, AfricaLead, Rutgers Policy Consortium, and other partners. Presentations and discussion at the workshop focused on five major themes: 1) Institutional Architecture, Transformation, and Policy Processes; 2) Rural and Agrifood Systems in Transforming Economies; 3) Capacity Development for Policy Research and Influence; 4) Agricultural Land Policies and Land Use in Africa's Rural Transformation; and 5) Gender and Nutrition Sensitive Policies to Promote Inclusive Agri-Food System Transformation. Each theme had several presenters who presented their findings, a panel of invited experts, and open discussion and Q&A with the audience.
"The workshop has been very engaging," said Sheryl Hendriks, head of department and professor of Food Security, Department of Agricultural Economics, Extension and Rural Development at the University of Pretoria. "It's been a great opportunity to hear about all our various project and country-specific knowledge come together to form an impactful international project."
At the end of the workshop, a panel of experts was assembled who shared their thoughts on priorities for the future, followed by closing comments by USAID's David Atwood and Robert Bertrum, and MSU's Mywish Maredia and Titus Awokuse.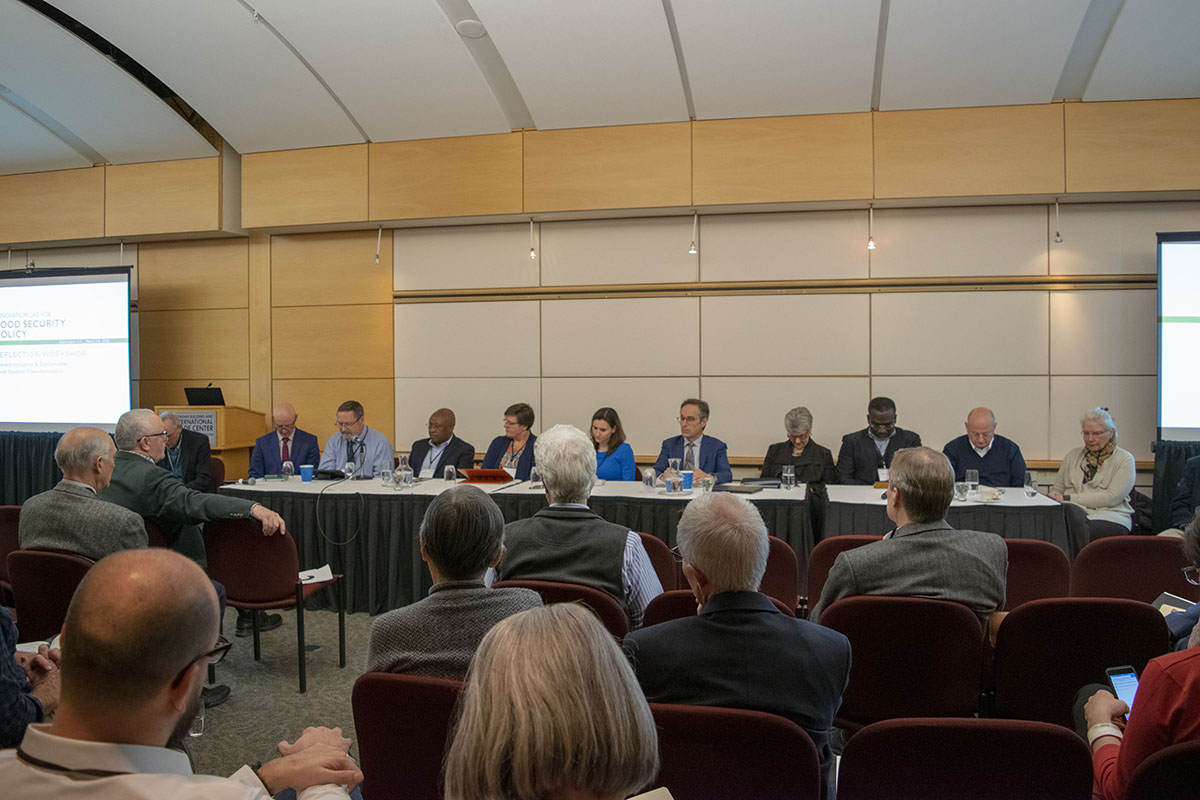 "For me and all of us at USAID, these two days were tremendously rich and rewarding," said David Atwood, Food Security Policy advisor, BFS and FSP project's activity manager. "We were able to build insights on the many findings and capacities that the entire FSP team has created throughout the project's duration which has led to really meaningful discussion and next steps."
"What we've learned from this event is that we've all accomplished a significant amount of impactful research and implementation work in the past five years," said Titus Awokuse, Michigan State University Department of Agricultural, Food, and Resource Economics chairperson. "But we also have a lot left to do. Each presentation left us with next steps, new territory, and work ahead that needs our team's attention."
Find presentations and the program from the workshop here.