Titus O. Awokuse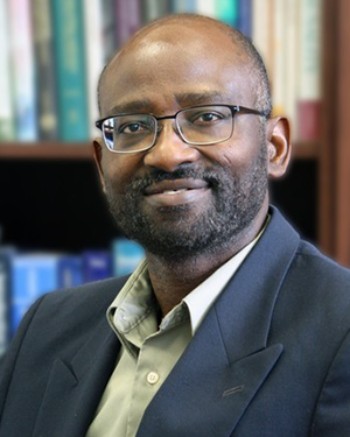 awokuset@msu.edu
Telephone: 517 355 4567

Department of Agricultural, Food, and Resource Economics
Department Chairperson
446 W. Circle, Dr., Rm 203, Agriculture Hall East Lansing, MI 48824
Degree:
Ph.D., Texas A&M University
M.S., Murray State University
B.S., Berea College
---
Publications on Google Scholar
Dr. Titus Awokuse is Chairperson and Professor in the Department of Agriculture, Food and Resource Economics at Michigan State University. Prior to joining AFRE he was Chairperson and Professor in the Department of Applied Economics and Statistics at the University of Delaware. He is an internationally respected scholar who has consulted for private businesses, national governments, international development agencies, and non-governmental organizations. He has taught undergraduate and graduate courses in international trade, agricultural and natural resource policy, and applied statistics.
Professor Awokuse has published his academic research papers in several refereed journals such as: Economic Inquiry, Economics Letters, Canadian Journal of Economics, Journal of Comparative Economics, Applied Economics, Journal of Agricultural and Resource Economics, Canadian Journal of Agricultural Economics, and World Development. He has made notable contributions to the agricultural and applied economics profession by serving on various committees and taken on leadership roles in several professional associations. He served as editor of Agricultural and Resource Economics Review journal from 2007-2010. He is Chair-Elect of the National Association of Agricultural Economics Administrators (NAAEA) section of the Agricultural and Applied Economic Association (AAEA). He and his wife, Tina, are blessed with three children and live in East Lansing, MI.
Research and Outreach Interests
Agricultural markets and price analysis
International economics
Economic growth and development
Food security
Student Mentoring
Teaching Experience
University of Delaware - International agricultural trade and marketing; International trade and special topics (graduate). Agricultural and natural resource policy; Statistical research methods (graduate); Applied data analysis
Tags: fsg apra people, fsp nigeria people