Workshops and Trainings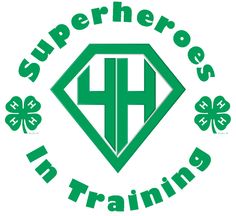 Local Opportunities
Call the Sanilac County MSU Extension office at (810) 648-2515 to register for any of these opportunities.
Youth for the Quality Care of Animals--several dates May-July; see flyer for details
Broiler and Roaster Project please contact the office to get a flock of 12 birds.
Jr. Livestock Committee ZOOM meeting March 17 @ 7 p.m.
Sanilac County 4-H Spring Fair May 9, 2020 (more information to come)
Spring Fair Planning ZOOM meeting March 19 @ 6 p.m.
Jr. and Senior Ambassadors Events, February 29 thru May 9, 2020 events planned.
County Awards and Recognition November 28, 2021 @ FFA Barn 1-5 p.m.
SPIN Clubs
4-H SPIN Clubs are short-term clubs that meet only 6 times to cover a specific topic area. SPIN Clubs are a great option for youth who want to try out a topic or do not want to commit to a club for the full 4-H year. Check out these summer SPIN Clubs being offered in Sanilac County:
Horse First Aid Spin Club, November 9th - November 30th 2021
Thumb Area Camp June 15-18, 2020

State and National Educational Opportunities