Community Partners
True collaboration among partner agencies is essential. This leads to seamless transition services and sustainability through braided funding streams. True collaboration requires a willingness among partner organizations to share resources and adapt policies and procedures.
---

Michigan State University provides an on-site classroom and a variety of internships that teach core skills related to that business or organization.
College of Agriculture and Natural Resources: Hosting College
Benjamin Darling: Business Liaison
---
Ingham Intermediate School District provides an instructor, employability skills curriculum and student interns from their affiliated schools.
Brooke Locher – Classroom Instructor
Alana Anderson - Transition Coordinator
Michael Zivsak - Social Worker
________ - Director of Transition Services
Sarah Winslow - Statewide Director, Project SEARCH
---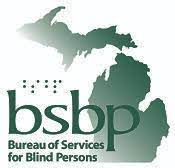 Bureau of Services for Blind and Michigan Rehabilitation Services provides individual career guidance, job coaching and other supports for each intern to gain competitive employment.
Justine Bond – Vocational Rehabilitation Counselor (MRS)
Rosemarie Van Ham – Rehabilitation Counselor (BSBP)
---
Peckham provides skills trainers for on-the-job training and job development for interns at the host business and in their initial job.
Brooke Lippert – Skills Trainer Coordinator
---
Community Mental Health provides long term retention and support for eligible interns once they secure a position after Project SEARCH.
Scott Belanger – Coordinator