Factsheets
Extension Publications
Weed control in winter wheat: What do I need to consider?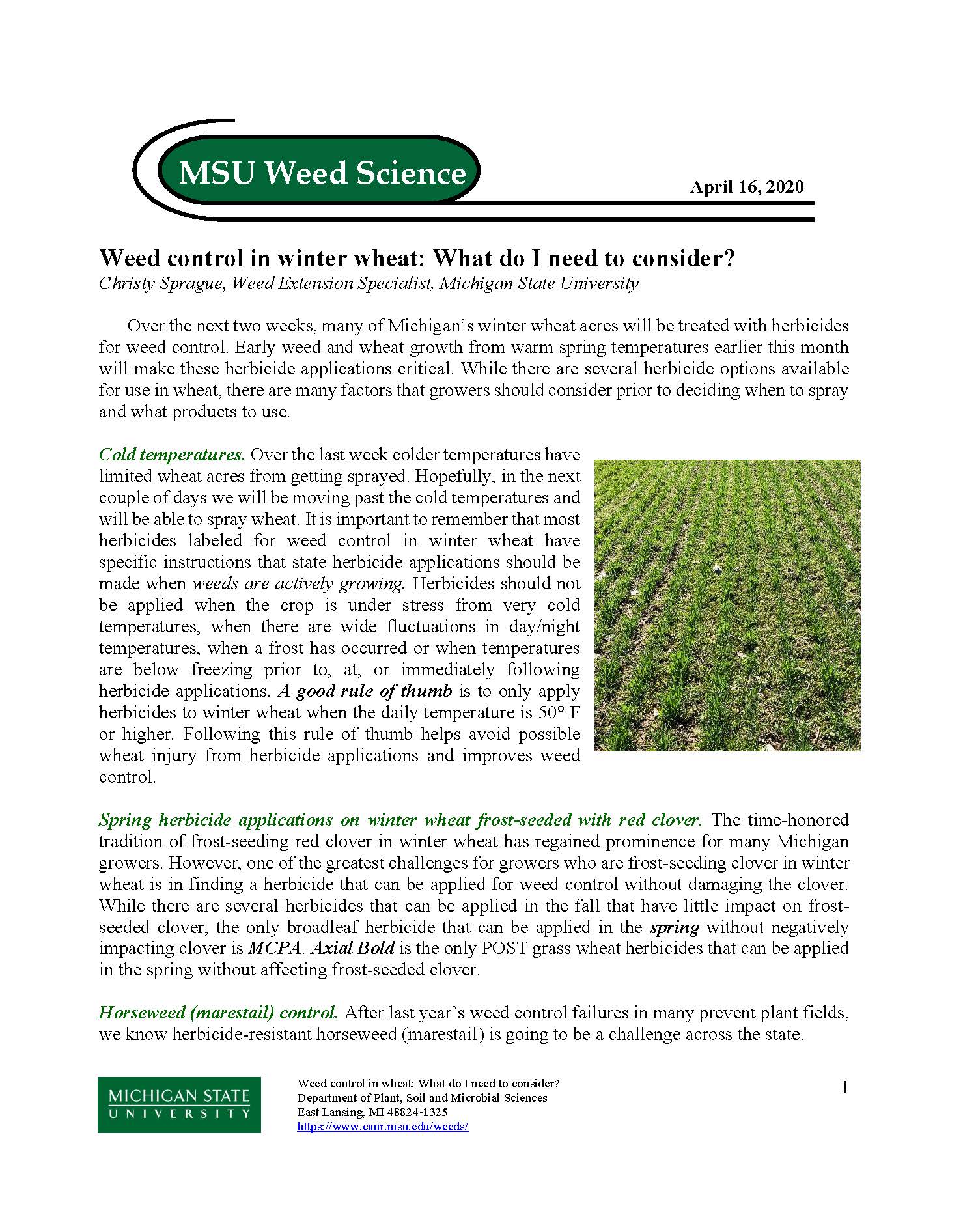 Herbicide Options for Cover Crops Interseeded in Corn (MSUWS09-19)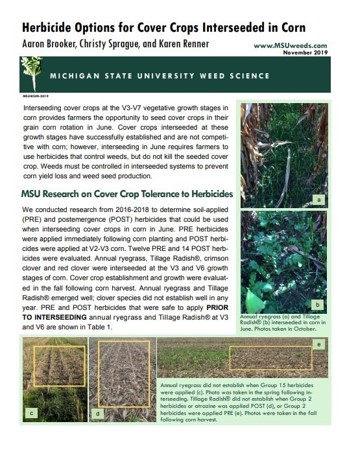 Herbicide-resistant horseweed (marestail) in Michigan: Keys to management in no-till soybean (MSUWS08-2021)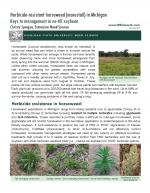 Keys to management of multiple-resistant Palmer amaranth and waterhemp in soybean, corn and alfalfa (MSUWS06-2021)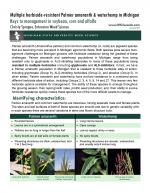 Tips for collecting weed seeds (Ensure your resistance sample gets tested) (MSUWS07-2016)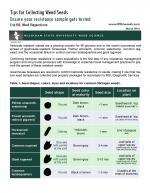 (Weed samples can be submitted to MSU Diagnostic services for resistance screening)
Keys to distinguishing Palmer amaranth from other species (MSUWS03-2012)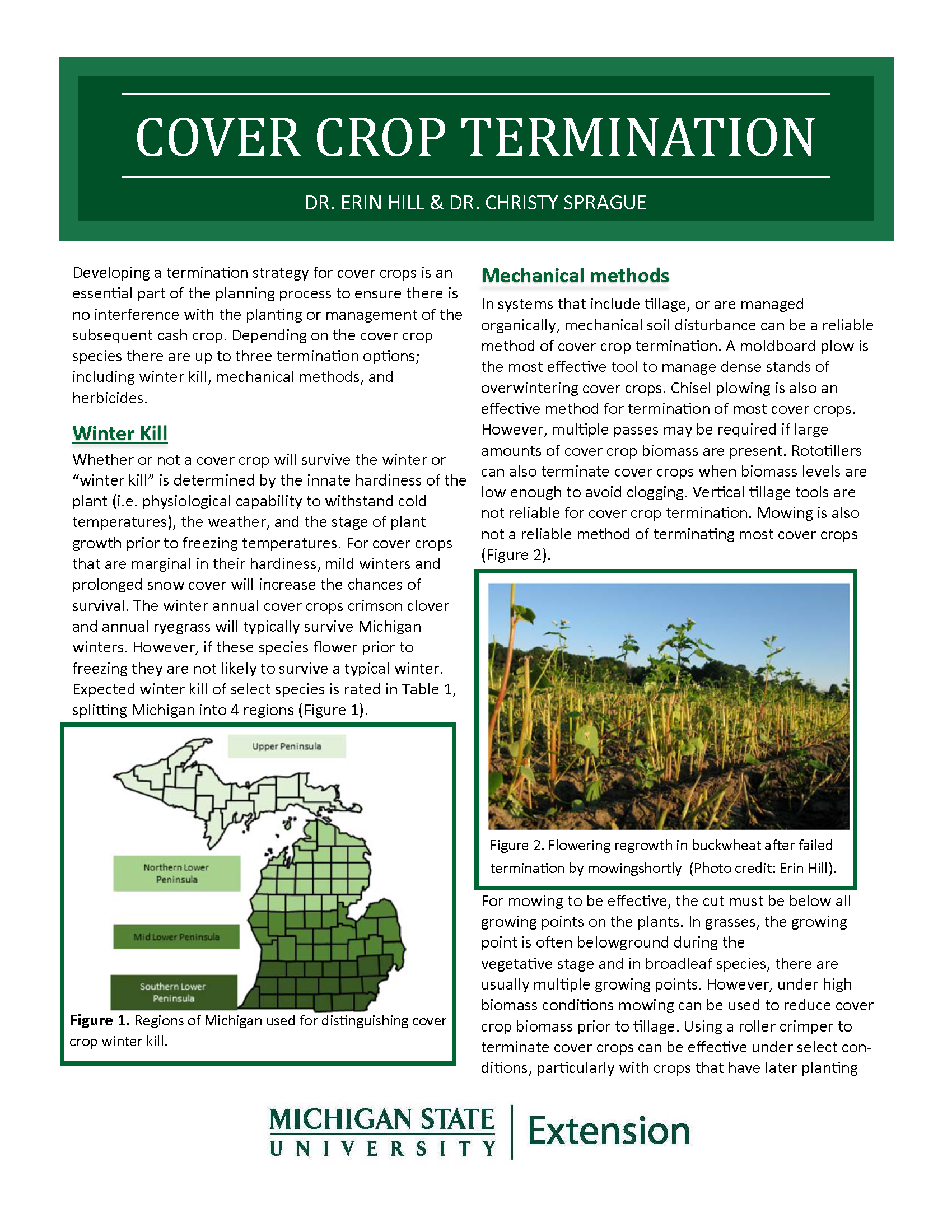 Common windgrass
Common windgrass in Michigan (MSUWS04-2019)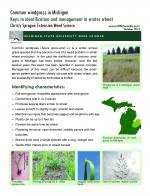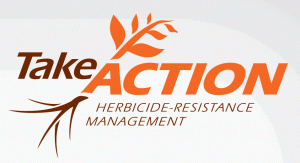 Corn and Soybean Herbicide Chart -This chart provides useful information about the mode of action of corn and soybean herbicides. Utilizing different modes of action can reduce the incidence of weed resistance.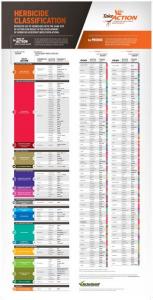 Take Action Factsheets
Integrated Weed Management: One Year's Seeding... (E-2931)
Integrated Weed Management: Fine Tuning the System (E-3065)
Common Weed Seedlings of the North Central States