Ph.D. Degree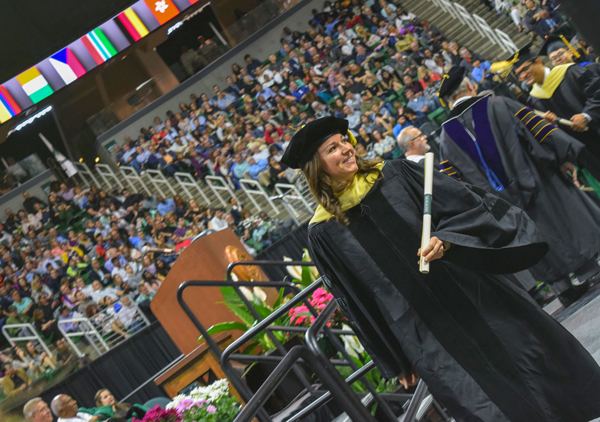 The Ph.D. degree in Agricultural, Food, and Resource Economics equips students with a strong foundation in microeconomic theory, econometric methods, and analytical tools for applied microeconomics. A major field provides specialized training in one of three major areas of emphasis. Graduates proceed to careers in academia, research institutes, government, and business.



Ph.D. students establish competency in the fields of microeconomic theory and econometric methods (courses taught in the Department of Economics), applied microeconomics, and a major field in Agricultural, Food, and Resource Economics.
Major fields are offered in Development Economics, Environmental and Resource Economics, and Food and Agricultural Economics. Students with an interest in regional economics and/or state and local government policy select a major field based on their area of specific interest. Each student works with their guidance committee to develop a course program that supports the student's long-term career goals and meets degree requirements.
Students must meet grade requirements in microeconomic theory, econometric methods, and applied microeconomics to be qualified to proceed in the Ph.D. program.
By the end of their third year, students are required to produce and present an original paper. The original research component, which must go beyond a literature review, should be sufficiently well-developed to convince the student's research paper committee that the paper is publishable. Evaluation of the written paper and oral presentation constitutes the student's comprehensive exam for the Ph.D.
After passing the comprehensive exam, students proceed to defend a dissertation research proposal, complete the dissertation, and defend it at a final oral examination.
Students typically complete the Ph.D. degree in four to five years. Full details on Ph.D. degree requirements are available in the Department's Graduate Policy and Program Handbook.
Completed Dissertations
View the dissertations written by AFRE Ph.D. graduates since 1990.
Graduate Research Symposium Papers
View a list of authors and titles of research papers presented at Graduate Research Symposiums to date.