Annual Report
Michigan State University Extension provides educational programs and assistance in agriculture and natural resources; children, youth and family, and community and economic development. If we can be of further assistance, please contact us.
Read more about how we're making a difference in your county in our end-of-year recap below: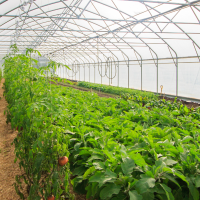 April 1, 2019
Summary of the Michigan State University research and outreach programs at the Upper Peninsula Research and Extension Center.
Published on September 24, 2015
Over the past 12 months, our staff have worked with residents throughout Alger County to address local needs by connecting people to the resources of the university and beyond.

Michigan State University Extension continues to serve the residents of Alger County through the educational process that applies knowledge to critical issues, needs and opportunities.

MSU Extension continued to partner with Alger County to strengthen youth, families, businesses and communities. In this report, we will highlight local and statewide programs that made a difference in Alger County residents' lives.
We also have some demographic data available for the county for more background: