Plat Books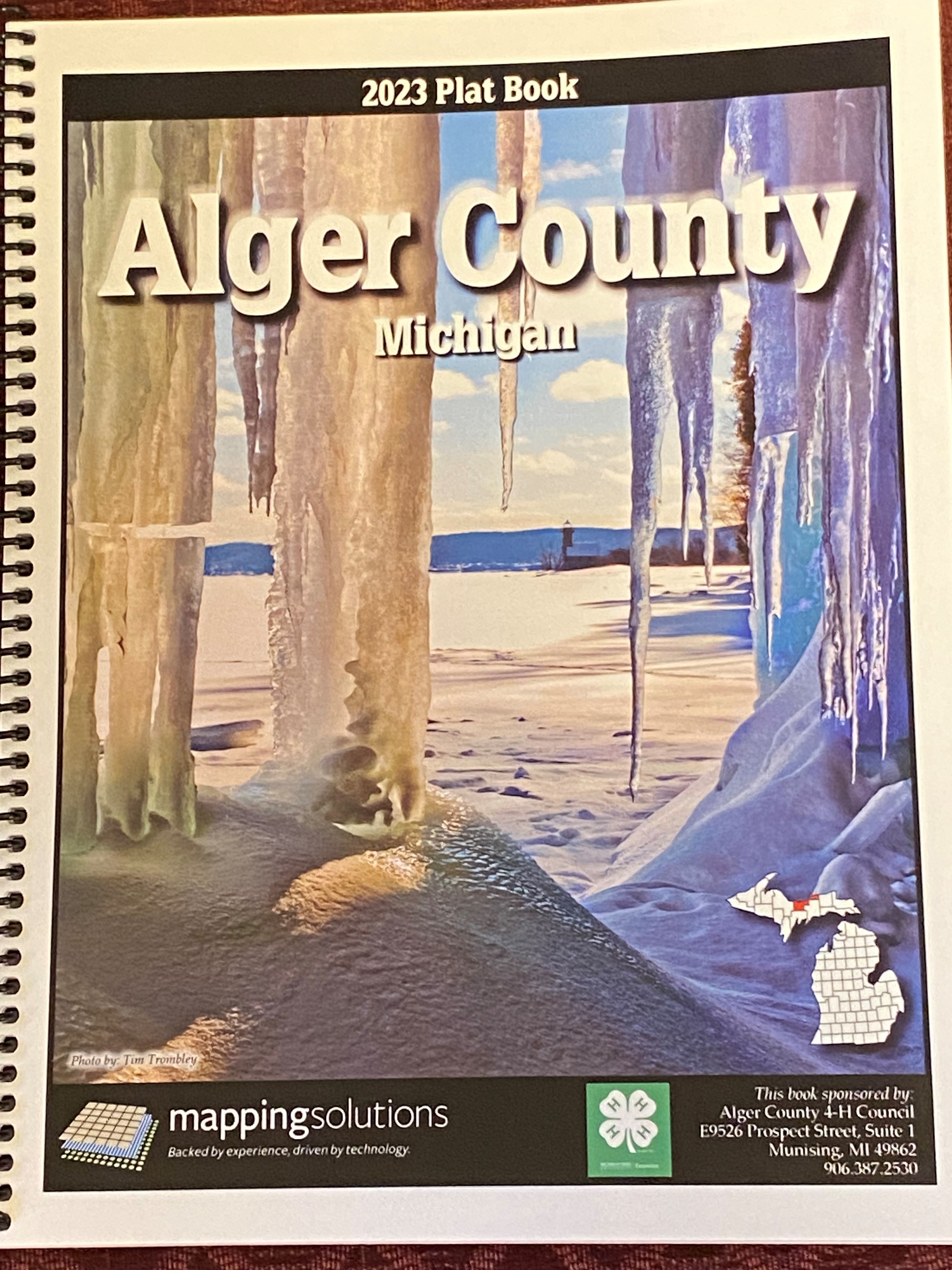 Alger County Plat Books - $35.00*
The 2023 Alger County Plat Books are now available. To order by mail, please send a check or money order for $43.00 ($35 + $8 shipping) made payable to Alger County 4-H Council and mail to: Alger County 4-H Council c/o MSU Extension, E9526 Prospect Street, Suite 1, Munising, MI 49862.
They are available to purchase from the Alger County MSU Extension Office, 906-387-2530
*Additional Pricing Information through MSU Extension: To purchase the book(s) with a credit card, the cost is $36.75 + 6% MI Sales Tax. If you want your book mailed (ground advantage through the U.S. Postal Service), there is an additional $8.00 charge to cover the shipping.
Plat Books can also be purchased at Peoples State Bank, MSU U.P. Research & Extension Center, Chatham Co-op, Holmquist Feed Mill, Alger Conservation District.
Schoolcraft County Plat Books
Information can be found by contacting the Schoolcraft County Clerk & Register of Deeds office at (906) 341-3618.