Featured Speakers
Keynote Speaker
Rachel S. Hutter, PE, CSP
Senior Vice President of Worldwide Safety, Health, Engineering & Sourcing (WSHES),
The Walt Disney Company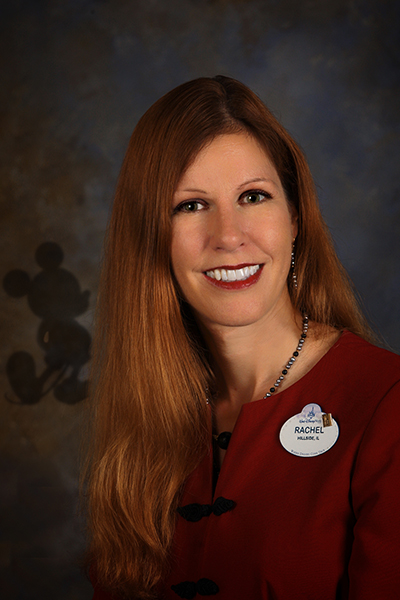 Rachel Hutter is a licensed Professional Engineer and Certified Safety Professional. She graduated from Michigan State University with a degree in Electrical Engineering and also a concentration in Theater, the perfect background for a Disney engineer.
Her early career included a wide diversity of roles such as: medical research with the Veteran's Administration, Facilities and Construction Management at General Motors, Controls Engineering at General Mills and Technical Support for Allen-Bradley.
Rachel joined Walt Disney World in 1997. She has worked in many different roles including: being part of the team that built and then opened Disney's Animal Kingdom; leading Technical Services for Walt Disney World; starting Attractions Engineering Services and Quality Assurance, leading a team focused on Maintenance Consistency for Disney theme parks worldwide, leading Engineering Services for Disney's Animal Kingdom Region, leading the teams responsible for ensuring the safety, operability and maintainability of new Disney resorts around the world and leading safety and health efforts at Disney Parks & Resorts worldwide.
Rachel is currently the Senior Vice President of Worldwide Safety, Health, Engineering & Sourcing. Rachel and her teams are responsible for the safety and health of the hundreds of thousands of cast members around the world and the millions of guests who visit Disney each year, including establishing Covid protocols for the Disney Company. Her engineering teams design and install engineering enhancements and replacements on attractions in the Disney parks around the world. Her sourcing team manages contracts for all lines of business ranging from food and beverage and merchandise to construction. Rachel holds U.S. and European patents for a ride safety system she created in 2003.
---
MSU Leadership Speaker
Melissa Woo, Ph.D.
Chief Information Officer & Executive Vice President for Administration,
Michigan State University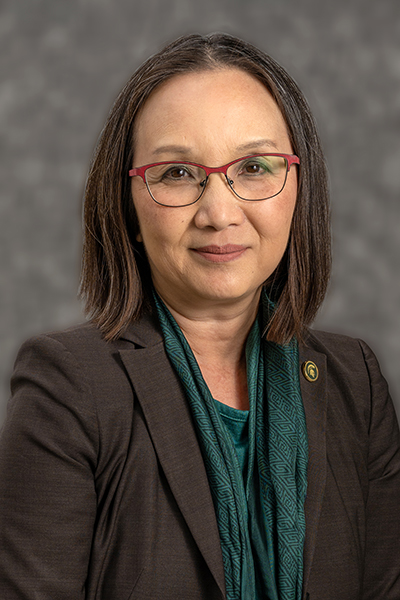 Melissa Woo, Ph.D. is the executive vice president for administration, providing leadership for enterprise-wide administrative services including Infrastructure Planning and Facilities, Human Resources, University Procurement & Logistics and Campus Sustainability. Additionally, Woo serves as MSU's chief information officer, and as president of the MSU Foundation.
Throughout her career, and since originally joining MSU in 2019 as senior vice president for information technology and chief information officer, Woo has proven herself as a skilled administrator of large, complex units with a keen ability to refine cross organizational synergies. She is a strong collaborator with academic units to optimize institutional effectiveness and align administrative services with the university's mission.
Woo served as senior vice president for information technology and enterprise chief information officer for Stony Brook University. She has also held IT leadership roles at the University of Oregon, University of Wisconsin–Milwaukee, and the University of Illinois at Urbana–Champaign where she earned her Ph.D. in biophysics. She received her bachelor's degree in biophysics from the University of California, Berkeley.
Woo was named to EdTech Magazine's, "The 2020 Dean's List: 30 Higher ED IT Influencers Worth a Follow." In 2019, she won the inaugural EDUCAUSE DEI Leadership Award for her actions leading to improved diversity, equity, and inclusion in the higher education IT community, as well as the 2012 EDUCAUSE Rising Star Award, recognizing her as an emerging leader in higher education IT.
---
MSU Leadership Speaker
Teresa K. Woodruff, Ph.D.
Provost and Executive Vice President for Academic Affairs,
Michigan State University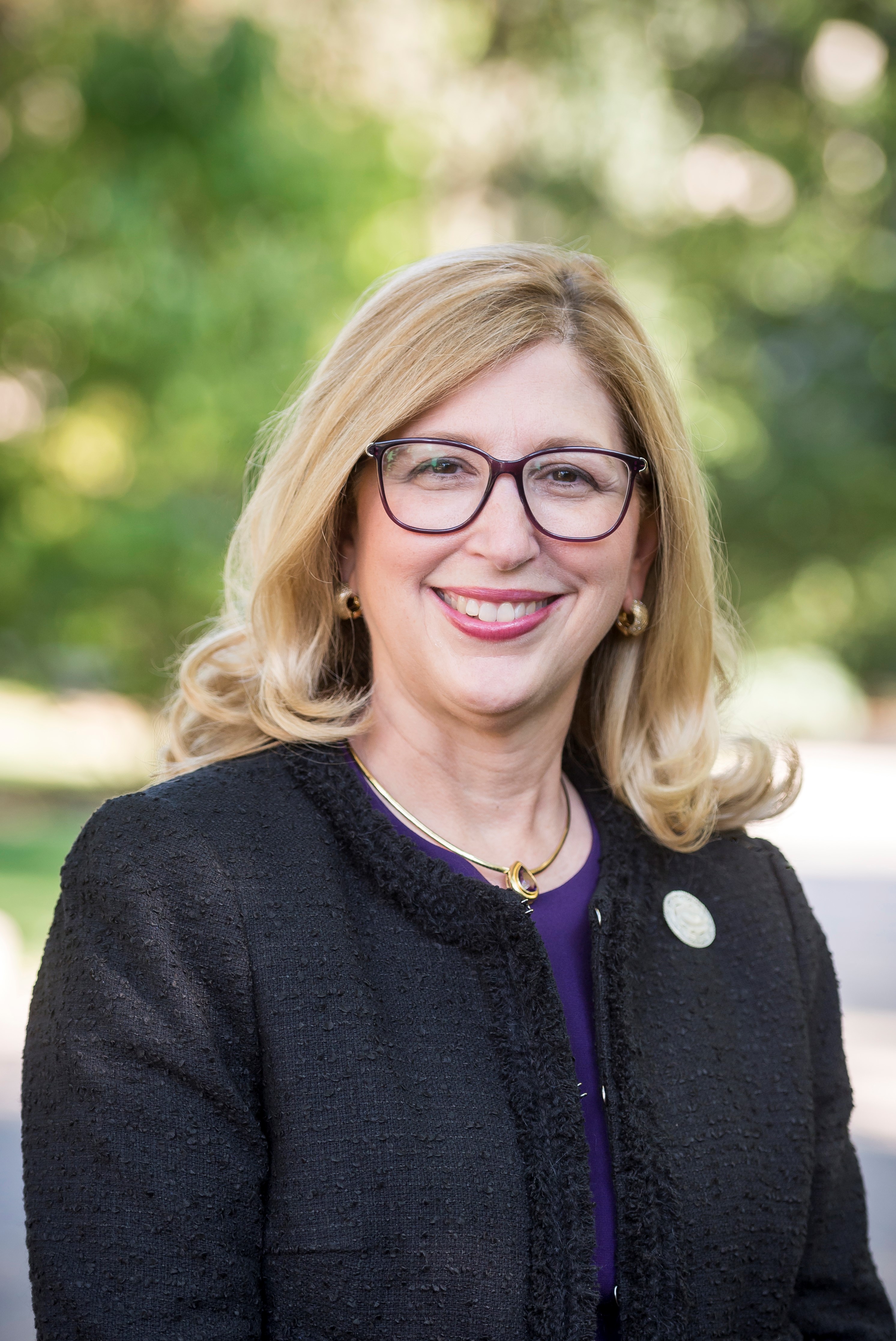 Teresa K. Woodruff, Ph.D. serves as Provost and Executive Vice President for Academic Affairs at Michigan State University. As chief academic officer, Provost Woodruff provides leadership for matters related to academic programs, research, and outreach involving faculty, students, and academic staff. She oversees the quality of instruction, scholarship, and leadership development at the university through collaborative work with deans, faculty, and student leaders.
Provost Woodruff directs policies related to the faculty and administers the university's procedures and criteria for faculty appointments, promotions, and tenure. Woodruff is responsible for advancing the academic mission of MSU, enabling the quality of student learning, curriculum oversight, as well as admissions and recruitment for undergraduate and graduate programs. She enables strategic priorities and related academic budgetary planning.
Prior to joining MSU in August of 2020, Woodruff served as the Dean and Associate Provost for Graduate Education in The Graduate School at Northwestern University and held the Watkins Professorship in the Department of Obstetrics and Gynecology. In addition to her role as provost, Woodruff is a MSU Foundation Professor in the Department of Obstetrics, Gynecology, and Reproductive Biology and the Department of Biomedical Engineering.
Woodruff is an internationally recognized biologist specializing in reproductive science. In 2006, she coined the term "oncofertility" to describe the merging of two fields: oncology and fertility preservation. Working at the national level, Woodruff championed the new National Institutes of Health (NIH) policy mandating the inclusion of females in fundamental research.
Woodruff holds honorary degrees from Bates College and the University of Birmingham School of Medicine and has delivered the commencement address at numerous institutions. She is civically active and a member of the Economic Club of Chicago and a former Board of Trustees member for The Adler Planetarium and the Young Women's Leadership Charter School.