2021 ANS Graduate Research Forum
2021 was the 16th year of the Graduate Research Forum. This year's committee was composed of Kirby Krogstad, Maddy Sokacz, and Zhaoran Zhang. Dr. Yuan Wang was the faculty advisor. Karla Macelli, Graduate Program Assistant, helps to coordinate the forum. Drs. Barry Bradford, Aritro Sen, and Zheng Zhou served as judges. Nineteen oral presentations were given. The event was sponsored by the MSU Council of Graduate Students and Department of Animal Science.
Dr. Janice Siegford, Graduate Program Director, presented the awards.
New Student Award: Andrea Mendoza
'
MS Award - 1st: Katelyn Goldsmith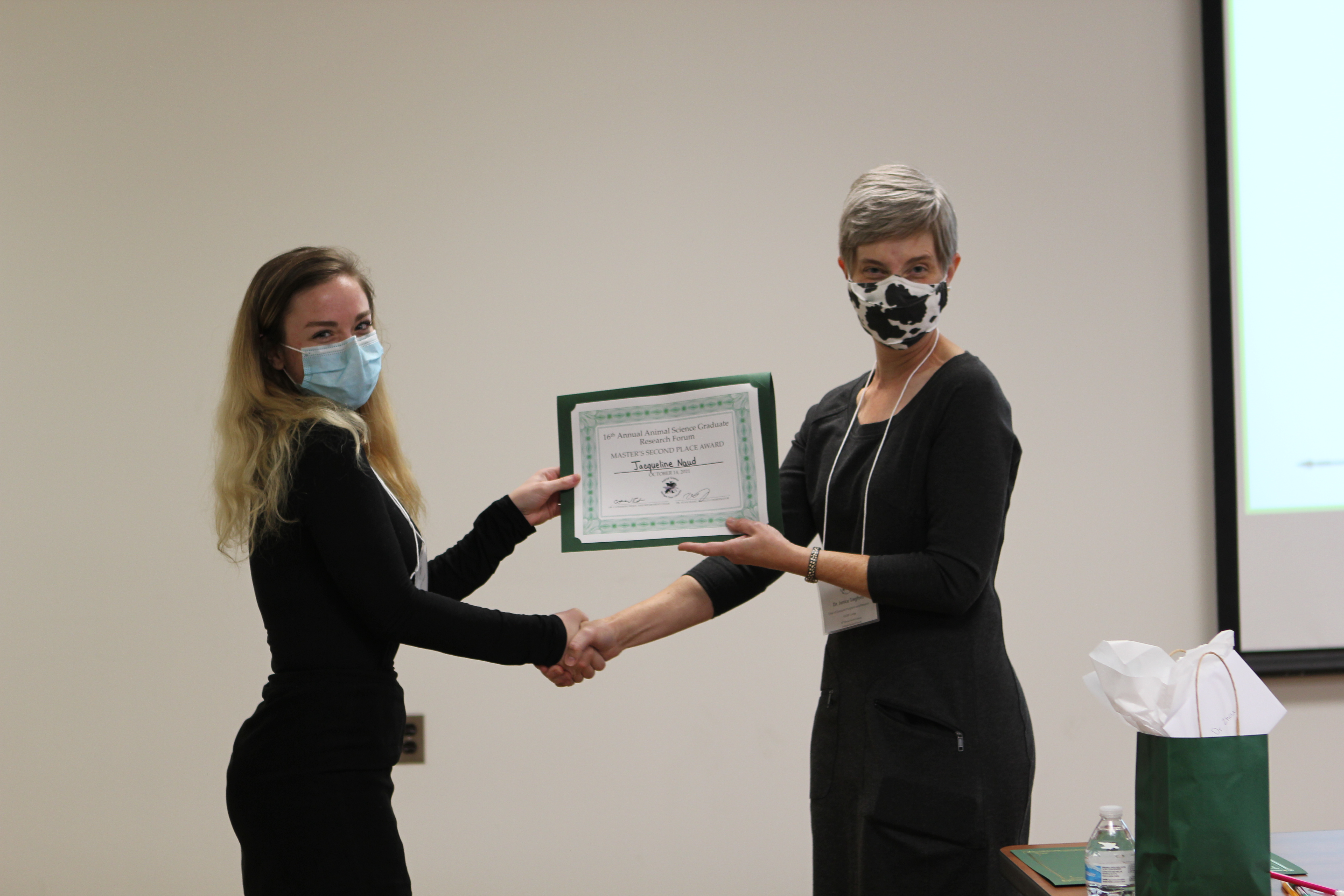 MS Award - 2nd: Jacqueline Naud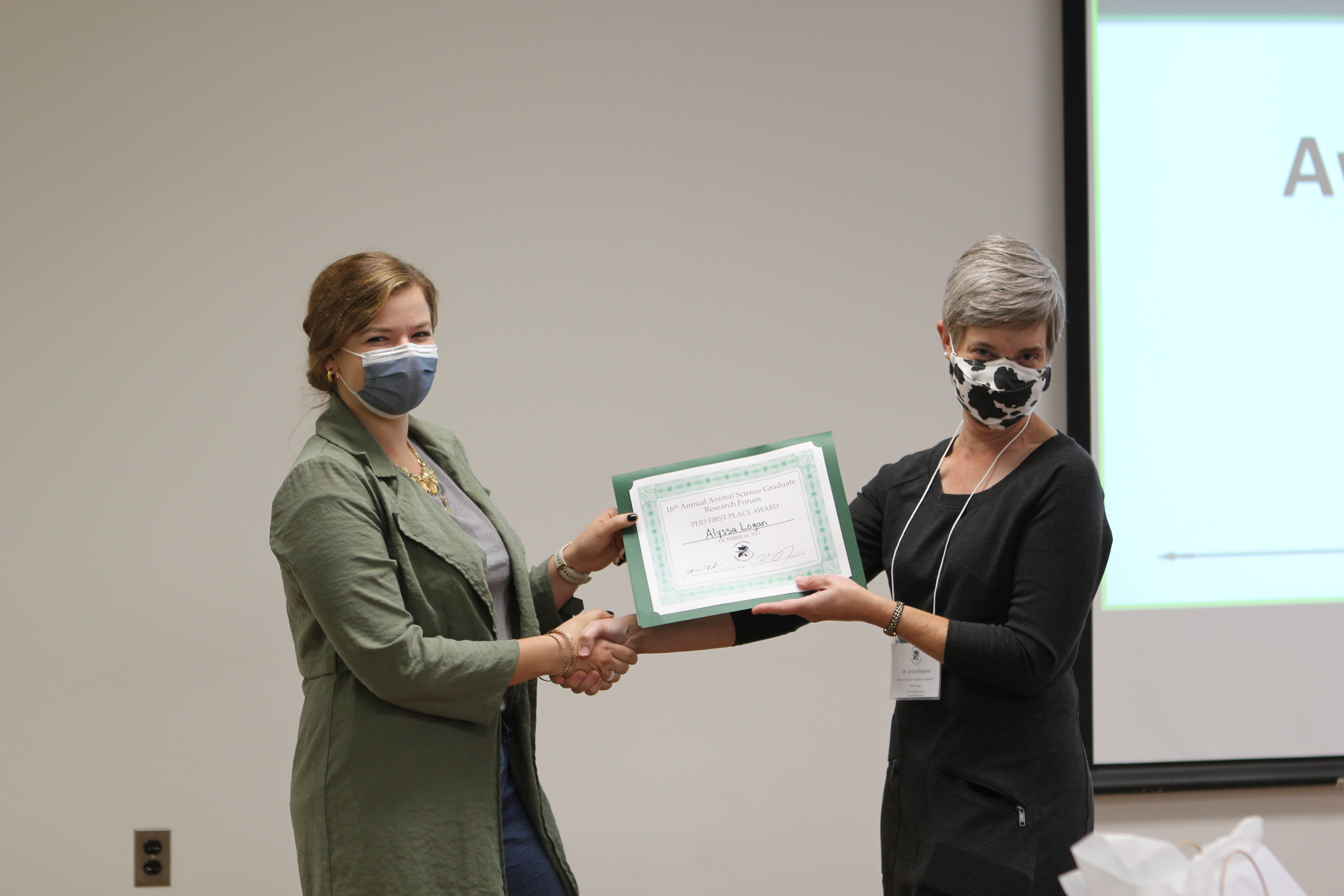 PhD Award - 1st: Alyssa Logan
PhD Award - 2nd: Quinn Kolar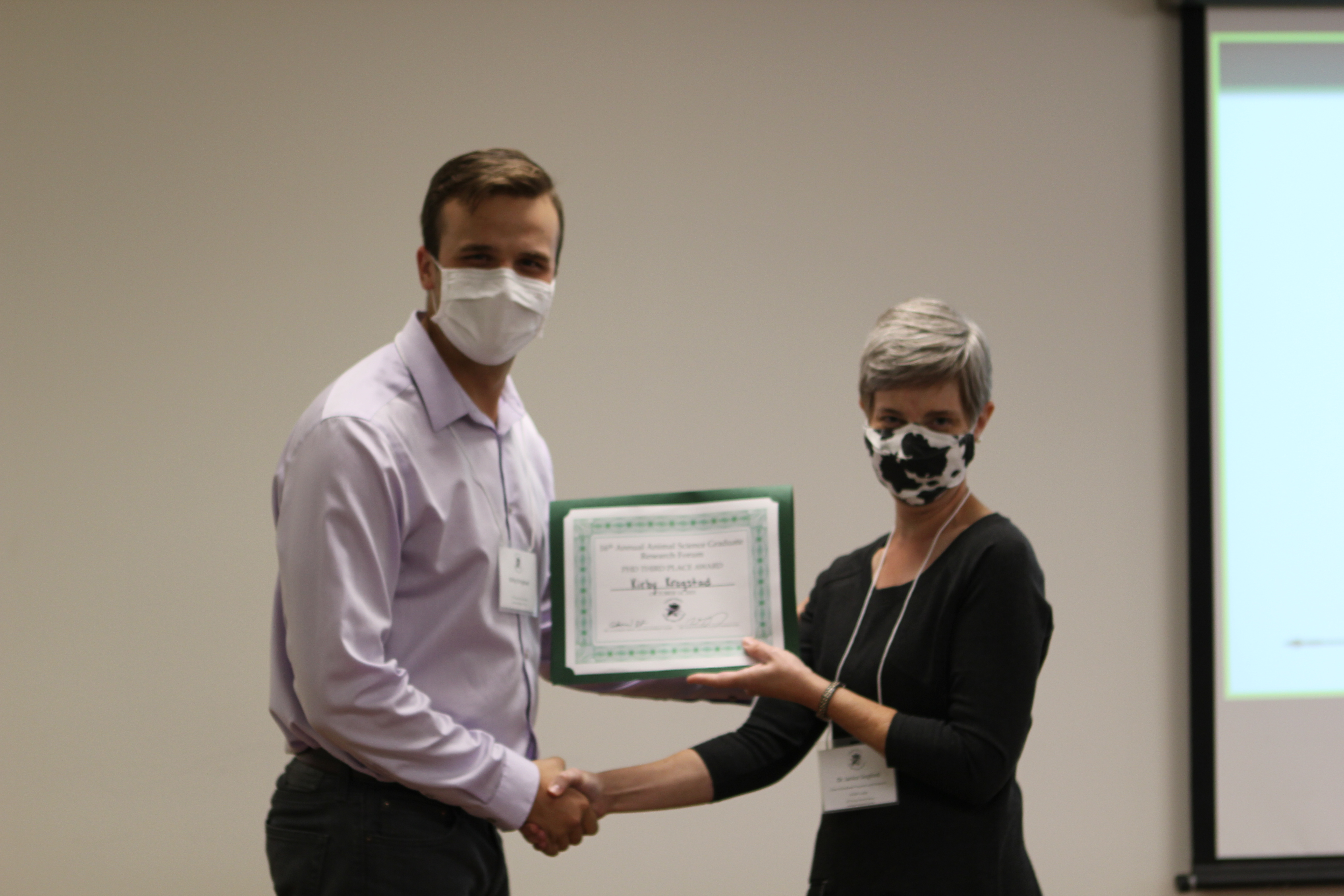 PhD Award - 3rd: Kirby Krogstad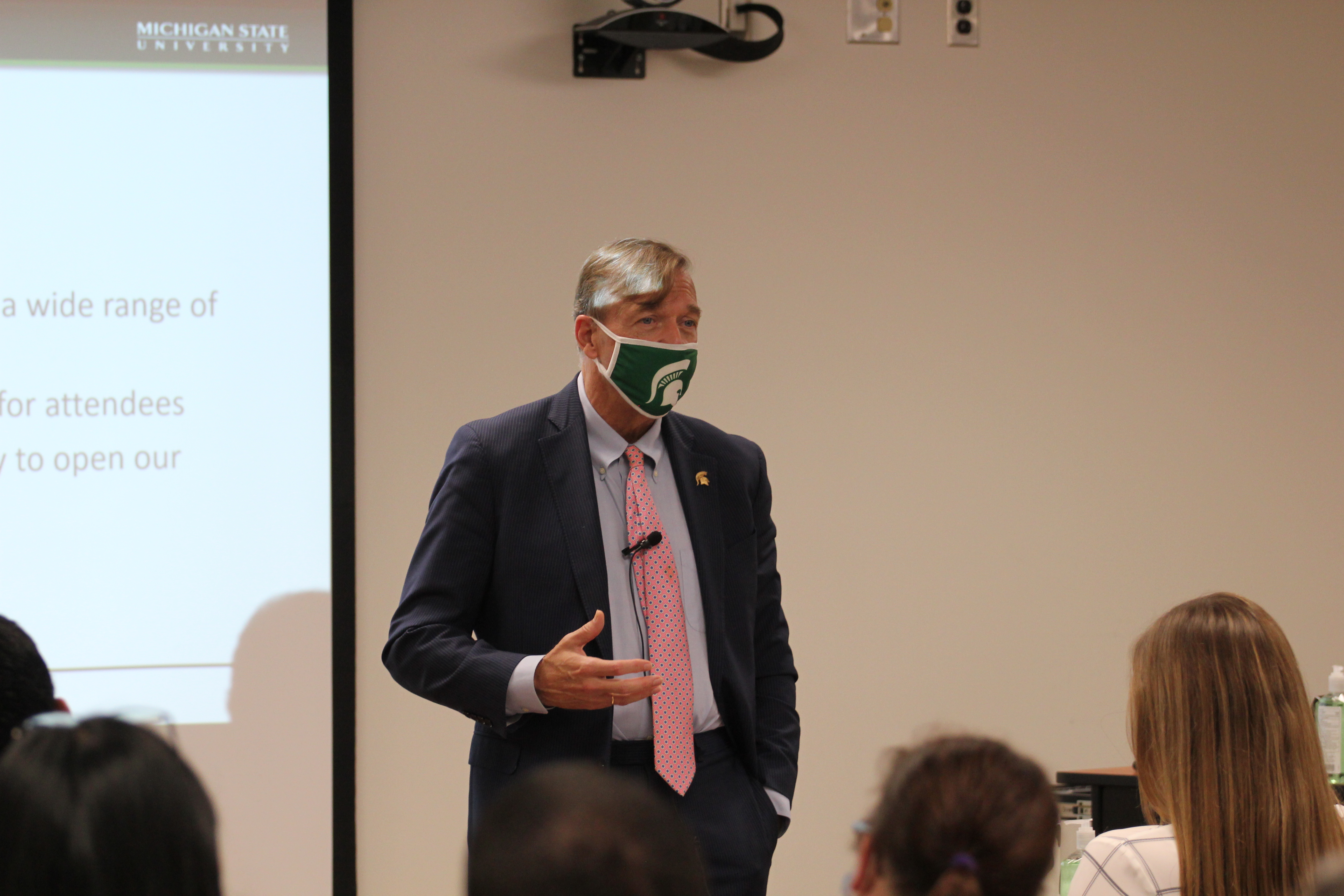 MSU President Samuel L. Stanley delivering opening remarks.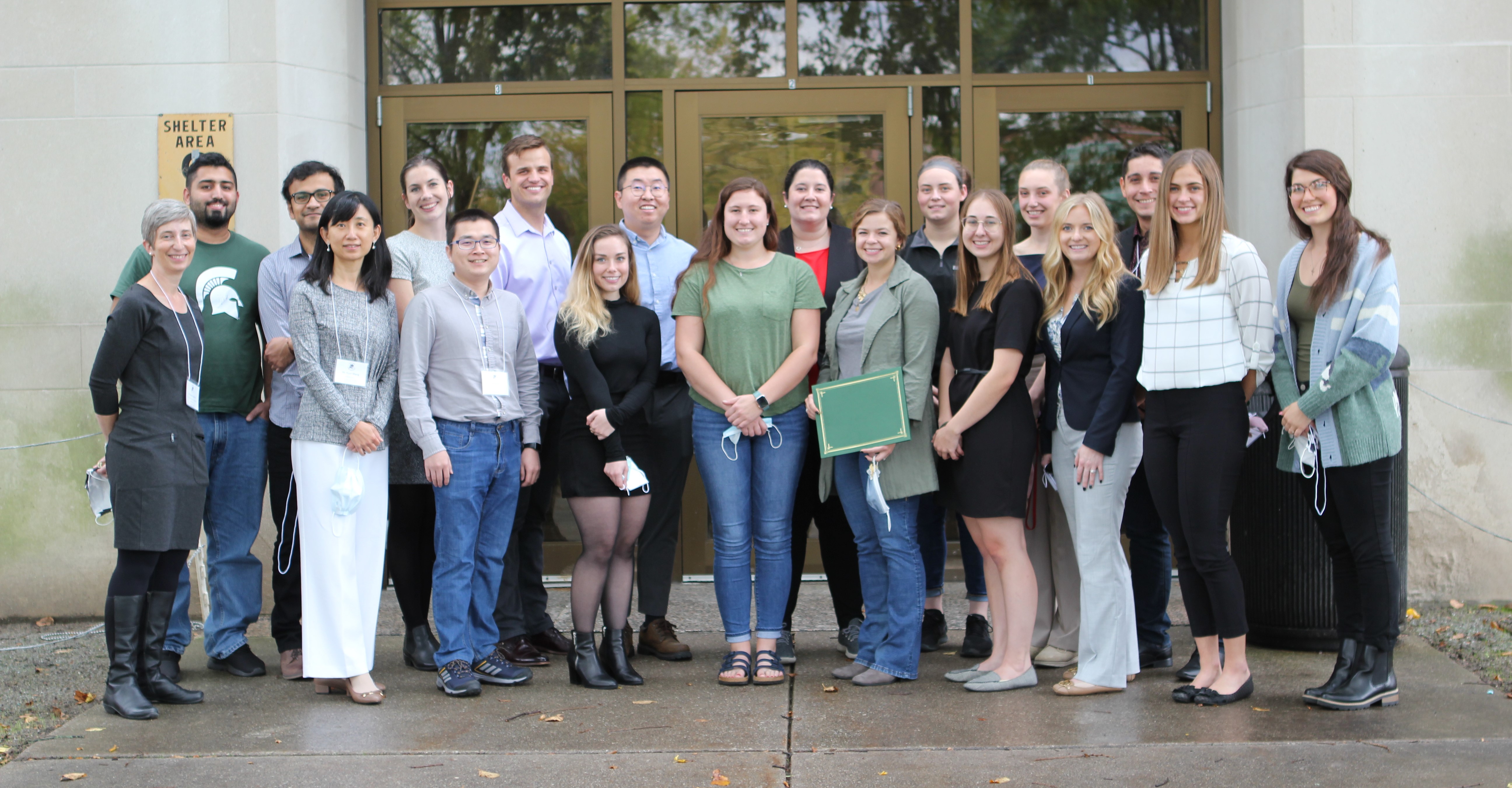 ASGRF 2021 participants