2022 ANS Graduate Research Forum
October 20, 2022, marked the 17th year of the Animal Science Graduate Research Forum (ASGRF). This year's Committee was composed of Isabelle Bernstein, Thaina Minela, and Melanie Pimentel-Concepcion. Dr. Rob Tempelman was the faculty advisor. Judges for the event were Faith Cullen-Nobis and Drs. Hanne Hoffmann, J. Richard Pursley, and Mike VandeHaar. Dean Dr. Kelly Millenbah continued her support of the event by delivering opening remarks. Twenty oral presentations were given, and two posters were presented. The event was sponsored by the MSU Council of Graduate Students and Department of Animal Science.
Dr. Janice Siegford, Graduate Program Director presented awards.
2022 Committee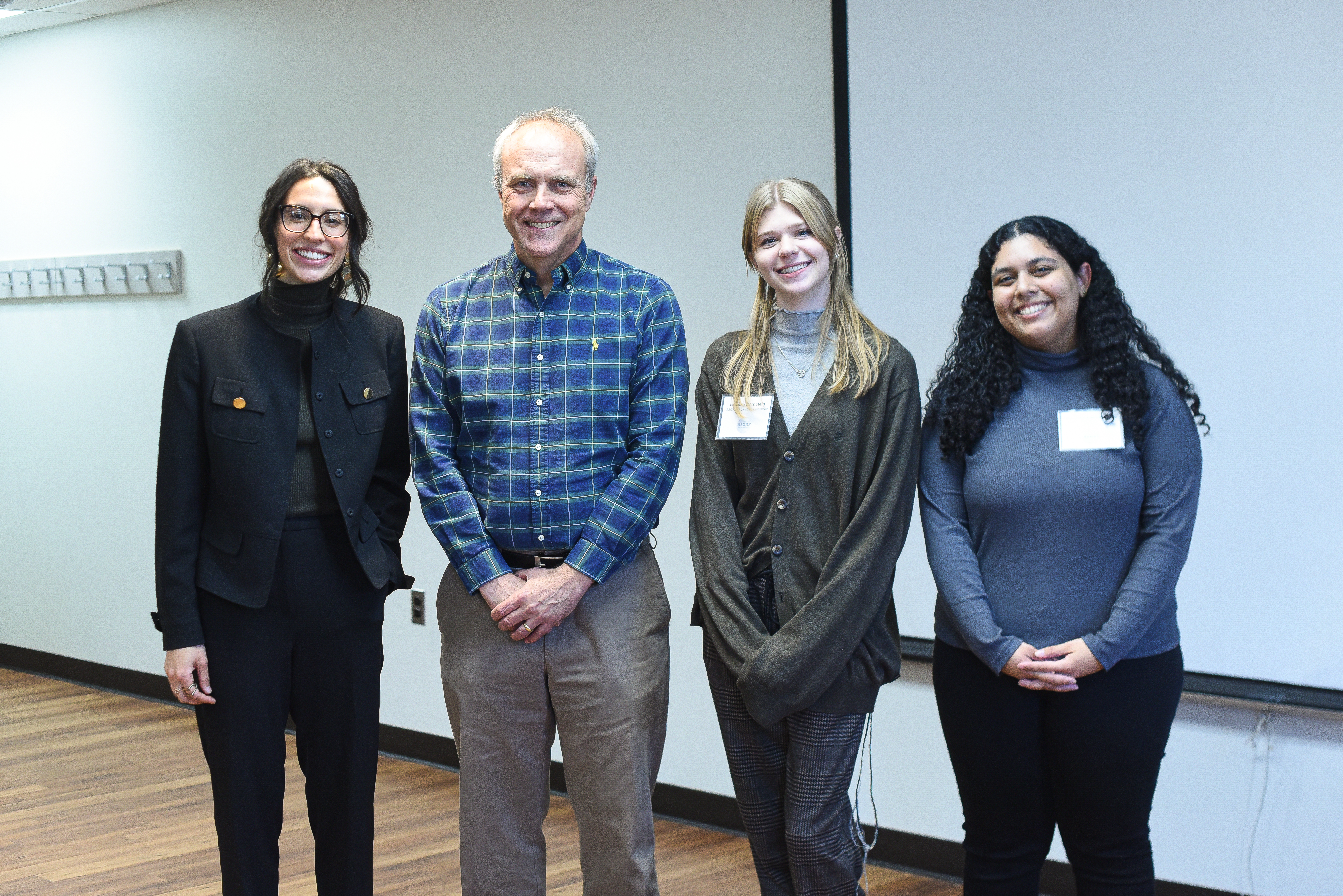 Pictured are Thaina Minela, Dr. Rob Tempelman, Isabelle Bernstein, and Melanie Pimentel-Concepcion.
Awards - PhD
1st: Quinn Kolar
2nd: Alycia Burch
3rd: Kirby Krogstad
Awards - Masters
1st: Lynn Olthof
2nd: Anna Breithaupt
3rd: Erika Eckhardt
Award - New Student
Ghayyoor Ahmad
More Photos
Opening comments from the ASGRF committee.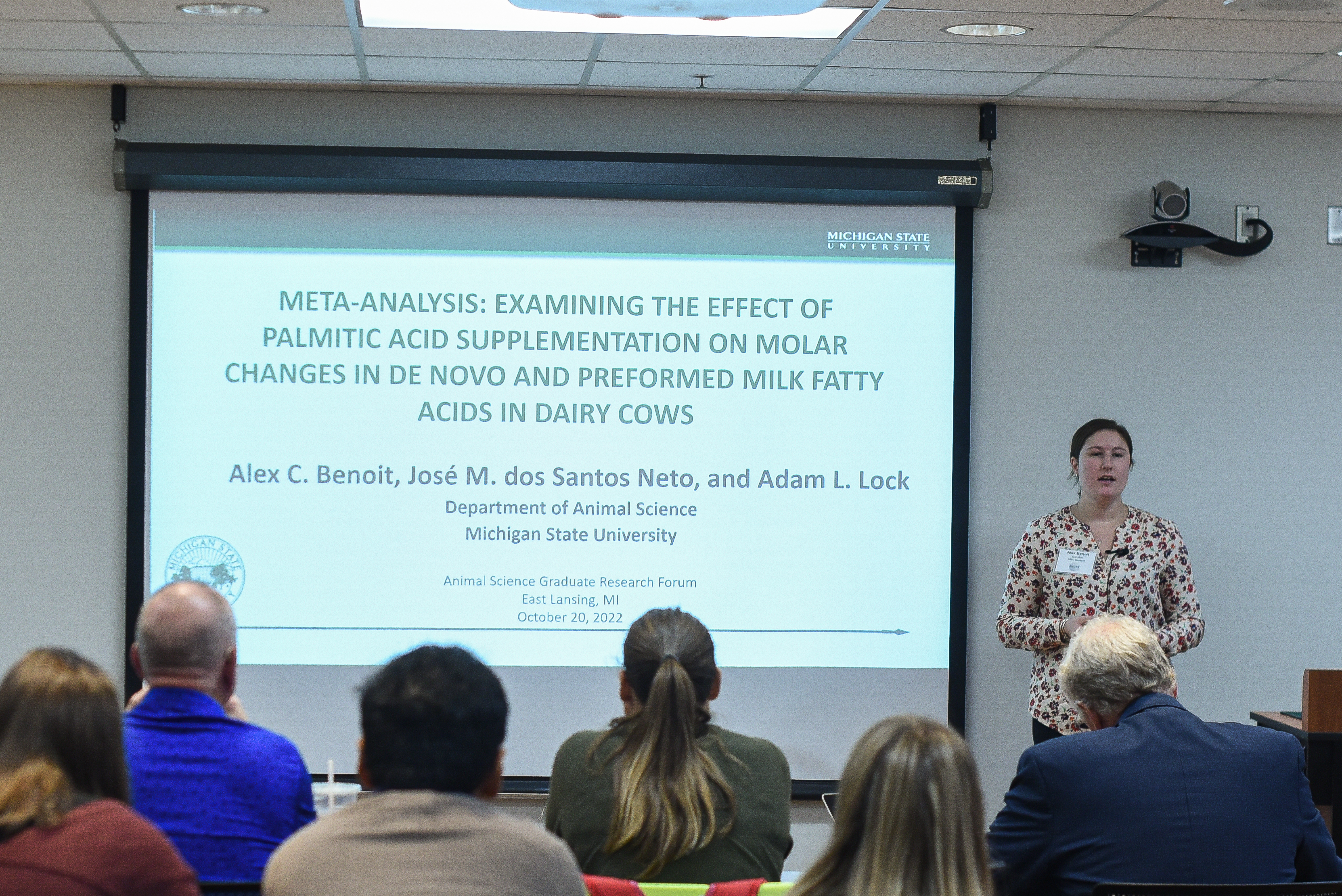 MS graduate student Alex Benoit beginning her presentation.