All American 2020s
2020
The 2020 All-American Dairy Cattle Judging Contest was cancelled due to the COVID-19 Pandemic.


2021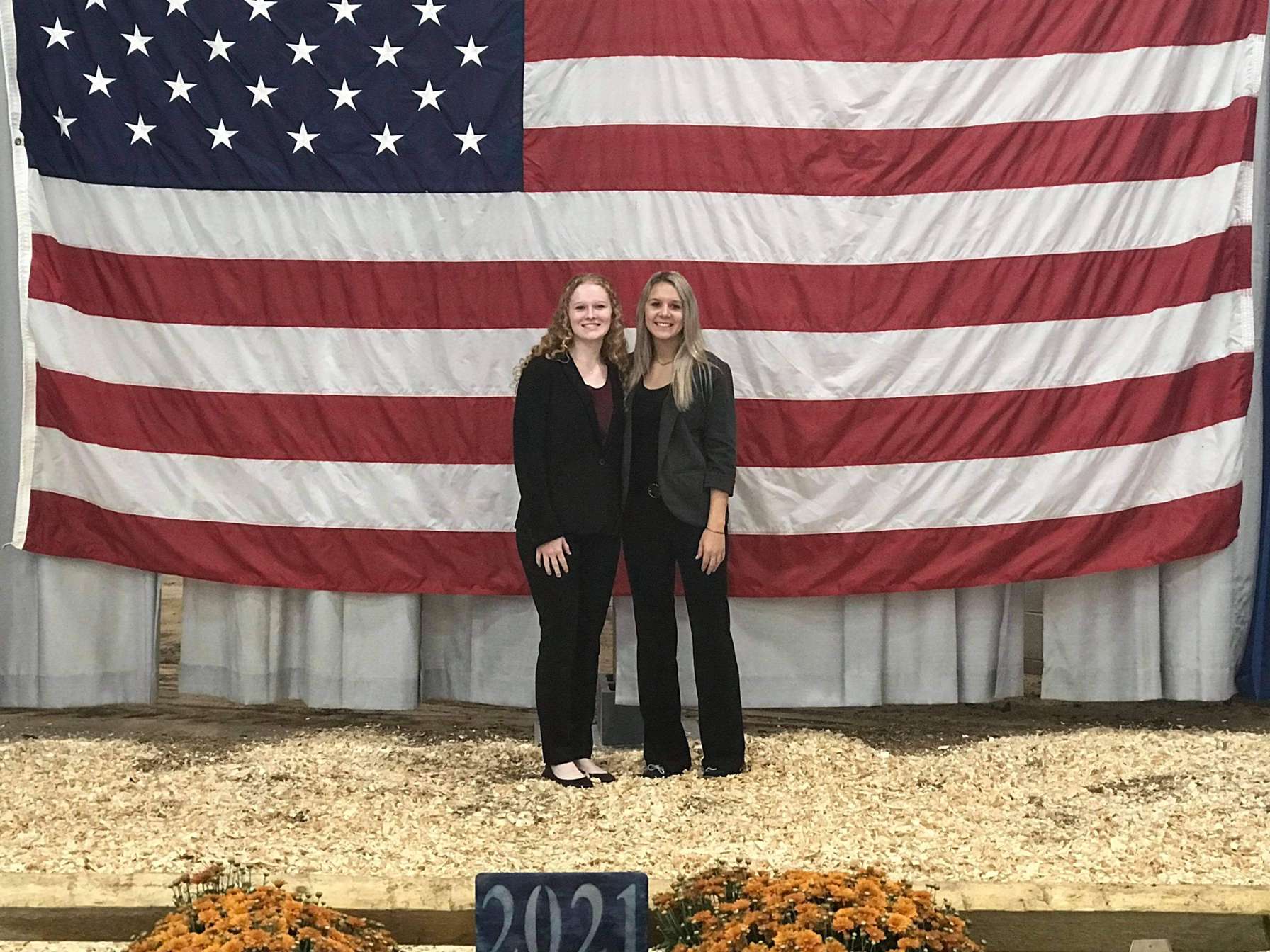 The All-American Invitational 2021 Michigan 4-H team members included (pictured from left to right): Adalee Thelen, of St. John's and Katelynn Webster, of Barryton. The team was coached by Joe Domecq and Sarah Black. Michigan 4-H did not compete as a full team due to the COVID-19 Pandemic.
Results
Individuals: Adalee Thelen placed 7th Overall, 2nd in Brown Swiss, 6th in Jerseys, and 9th in Oral Reasons. Katelynn Webster placed 6th Overall and 2nd in Ayrshires.